Insuring Your Leased Vehicle

By Donna
29th December 2022
Whether you're new to leasing or an existing customer of Nationwide Vehicle Contracts, chances are you'll have a few questions about insuring your new car lease deal.
UK law states that if you own, lease or rent a vehicle, you must have appropriate motor insurance in place to use the vehicle on UK roads and in public places.
But what type of vehicle insurance do you need, who needs to be named on the insurance policy, and how can you reduce your insurance premiums? Nationwide Vehicle Contracts answers all these questions and more in our comprehensive insurance guide.

Does my lease contract include insurance?
Our Complete Care package includes insurance, along with maintenance and breakdown cover - all for a fixed monthly rental. It's a great way to save yourself the time and hassle of comparing insurance quotes every year.
For vehicles not on a Complete Care package, you are responsible for arranging your own insurance for the vehicle.
Although insurance is not included, a lease contract includes many benefits, including free mainland GB delivery (exclusions apply), the full manufacturer's warranty (from date of registration), breakdown recovery and road tax.

What type of vehicle insurance do I need for my leased vehicle?
Leased vehicles must be insured on a fully comprehensive insurance policy, which covers the full cost of repairing any damage to your vehicle, as well as third-party property, in the event of an accident.
Please inform your insurance provider of the following information when arranging the policy:
The hirer obtaining finance must be the main policy holder on the insurance certificate
The vehicle is a leased vehicle
The registered owner and keeper of the vehicle is the finance provider
When do I have to insure my lease vehicle?
Once your vehicle has arrived at the dealership and all necessary checks have been completed, we will contact you to arrange delivery and confirm your vehicle registration. It is at this point that you can arrange your vehicle insurance in anticipation for delivery.
Your new lease vehicle needs to be insured from the day of delivery and must remain insured until the finance provider collects your vehicle. Proof of insurance is required before delivery can take place and the certificate must show your name, registration number and must be dated on or before your delivery date. If the above is not adhered to we may request further information from you.
Is insurance on a leased car cheaper?
Insurance for a leased car is often more expensive than insurance for a car you own outright because most leasing companies will require you to buy a comprehensive auto insurance policy. However, you might still be able to bring your rate down to a number you are happy with by shopping around or considering a policy that rewards careful drivers.
Who must be the policy holder on the insurance certificate?
For personal lease agreements, the hirer obtaining finance must be the main policy holder on the insurance certificate.
For business lease agreements, the insurance certificate should be in the company name or a director's name. If an employee is required to drive the vehicle, a letter on company headed paper may be requested confirming that the employee is authorised to drive the vehicle and confirming his/her position in the company.
Who is the registered owner and keeper of the vehicle?
For business contract hire and personal contract hire agreements, the finance company is the registered owner and keeper of the vehicle. You will need to make your insurance provider aware of this when setting up your policy.
Do I need to send Nationwide Vehicle Contracts a copy of my insurance certificate?
Some finance providers request that you send a copy of your insurance certificate to Nationwide Vehicle Contracts before delivery. We will let you know by phone and email when booking your lease vehicle for delivery if this is required.
If you are required to send a copy of your insurance certificate, you must email us at least 48 hours before your delivery date to [email protected]. Failure to send the insurance certificate within 48 hours may result in the cancellation of your delivery.
Will I need gap insurance?
Guaranteed Asset Protection (GAP) insurance is an optional insurance policy which covers the difference between the value of the car (the amount your car insurer will usually pay out if the event of theft or total loss) and the amount you owe to the finance company for leasing the vehicle.
GAP insurance is an optional extra and is not legally required by the finance provider when taking out a lease contract but customers can choose to take out a GAP policy if they wish.
To find out more about how GAP insurance works, read our handy GAP Insurance Explained guide.
My insurance company can't find my vehicle and/or registration, what do I do?
If your preferred insurance company cannot find your vehicle lease hire on the DVLA database, or if your vehicle registration is not recognised on a comparison site, don't worry. Many of our supplying dealerships don't register the vehicle with the DVLA until the day before delivery to ensure your vehicle's warranty period, breakdown cover and vehicle road tax (which start from the day of registration) doesn't kick in too early.
If you need to insure your vehicle as soon as possible, we would suggest calling your insurance provider to explain that your vehicle is brand-new and has not yet been registered by the DVLA. Most insurance providers can insure the vehicle based on the following information, all of which is supplied with your order confirmation:
Vehicle make, model and trim level
Engine size
Vehicle colour
P11D value (the list price of your car including VAT and any delivery charges)
How can I achieve lower insurance rates on my leased vehicle?
Customers who lease with Nationwide Vehicle Contracts can take advantage of exclusive offers with our partner Confused.com.
Confused.com are the first and longest-running UK insurance comparison site, allowing you to search and compare hundreds of car and van insurance providers, to save both time and money.
Confused.com is currently offering a £15 Amazon.co.uk gift card exclusively to Nationwide Vehicle Contracts customers when you take out a car or van insurance policy with them. To take advantage of this exclusive offer, please visit Confused.com via this link (terms and conditions apply).
Please note: Nationwide Vehicle Contracts has an affiliate partnership with Confused.com which means that if you click on the above link and purchase a product via the Confused.com comparison site, Nationwide Vehicle Contracts may receive an affiliate commission at no extra cost to you.
If you'd prefer to shop around, we have put together some top tips to help you to achieve keep costs down:
Top tips for reducing your car insurance premiums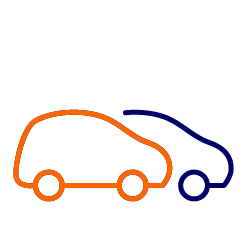 Check car insurance groups
Before you lease a vehicle, it is essential that you check the insurance group. An expensive, powerful car is more likely to be more costly to insure than a cheaper city car, so it is advised that you check the insurance group first to ensure it is within your budget.
There are 50 insurance groups in the UK, with one as the lowest and 50 as the highest. You can view the insurance group of any leased vehicle available through Nationwide Vehicle Contract by clicking on the Technical Specification tab on the vehicle web page or calling Nationwide Vehicle Contracts on 0345 811 9595.
Read more about car insurance groups in our UK Car Insurance Groups Explained guide.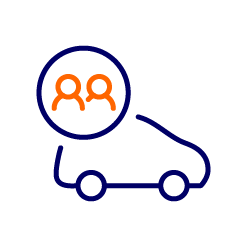 Consider adding an additional driver to the policy
It may be beneficial to add a second driver to the insurance policy to help reduce costs. Having an experienced, additional driver on the policy may help decrease your rate when it comes to risk. It is important to note, however that price will depend on the additional driver's age and years of driving experience are important.
Don't forget, for a lease vehicle, the hirer obtaining finance must be the main policy holder on the insurance certificate.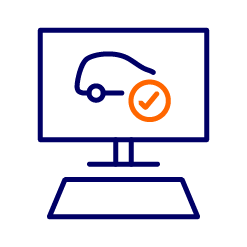 Check comparison rates websites
Before you choose an insurance provider, it is worth checking online to compare insurance prices. Many comparison sites offer fast quotes for multiple insurance providers and can help you find the best rate. However, it is important to remember that not all insurance companies are listed on comparison sites, so additional research may be needed. Here are a few examples to help you: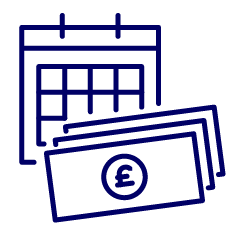 Pay annually instead of monthly
If you can afford it, it may be cheaper to pay your insurance for the entire year upfront and not by monthly direct debit. Sometimes it can be tempting to spread the amount over 12 months, but interest charges can increase the rate.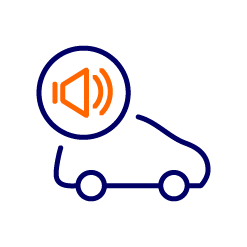 Consider a black box
A telematics box, otherwise known as a 'black box, is a little device that the insurance company installs on the car to track your driving activity. It is considered a "pay as you go insurance" policy, so the amount you pay depends on your driving style and your mileage. A black box policy rewards careful drivers, so if you're the kind of driver who always sticks to the rules, a black box is certainly worth considering.
You can read more in our Black Box Insurance guide.
Please note, some finance providers do not allow a black box to be fitted to the vehicle, so please ensure you check your lease contract before agreeing to this type of insurance agreement.
Can I add a private registration plate to the vehicle?
Subject to obtaining the funder's permission, there should be no problem with adding a private registration plate to a leased vehicle.
Please be advised that Nationwide Vehicle Contracts cannot arrange for the private plate to be added to your vehicle before delivery as this can delay the delivery process. We suggest that you arrange this with the finance company directly after you have taken delivery of the car.
It is also worth noting that the finance provider may charge an administration fee for this service and that the private plate must be removed from the vehicle before it is returned at the end of the contract.
You can read more in our Adding a Private Registration to a Leased Vehicle guide.
Still have a question about insuring a lease vehicle?
If you still have questions about insuring your lease vehicle, call Nationwide Vehicle Contracts on 0345 811 9595 to speak to one of our specialists who will be happy to assist you.
Guide Information