Returning Your Vehicle at the End of the Lease
If you're nearing the end of your current new car lease deal, chances are you'll have lots of questions about returning your vehicle, from arranging collection to excess mileage and damage charges.
To help you prepare, Nationwide Vehicle Contracts has put together some helpful tips and hints on how to prepare your vehicle for collection.
What happens at the end of the vehicle agreement?
You will have been advised about four months prior to the end of your car leasing contract that your lease is due to finish shortly with our renewals team taking the time to discuss your replacement options and our latest leasing offers. Obviously, whether you decide to hand the vehicle back for an in stock car lease deal, extend the contract, or purchase the vehicle from the finance company is up to you, but is also dependent on the contract that was taken out at the start of the leasing term.
When it comes to Business leasing agreements, there are four options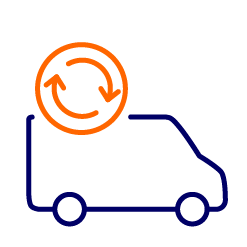 1

.
Contract Hire
The car is returned to the finance company, leaving you free to lease a new car.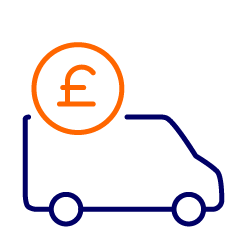 2

.
Contract purchase
At the end of the contract, the company has the option to purchase the vehicle at an agreed price, or to return it to the finance company.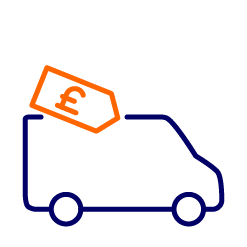 3

.
Finance lease
The balloon payment must be paid and vehicle sold to a third party.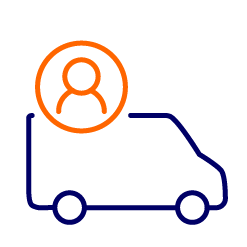 4

.
Lease purchase
At the end of the contract, a final payment leaves the car with you and/or your business.
For Personal leasing agreements there are three options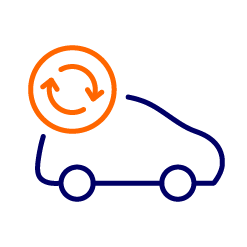 1

.
Personal contract hire
The car is returned to the finance company, leaving you free to lease a new car.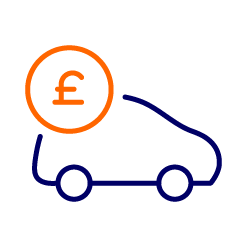 2

.
Personal contract purchase
At the end of the contract, you have the option to purchase the vehicle at an agreed price, or to return it to the finance company.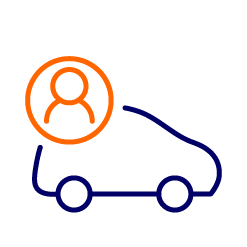 3

.
Personal lease purchase
At the end of the contract, a final payment leaves the car with you. If the car is going back to the finance provider, collection is dependent on the funder but generally, for contract hire, personal contract hire, contract purchase or personal contract purchase agreements, the finance company will usually collect the vehicle at the end of the contract unless you are purchasing the vehicle.
Arranging Collection of your Leased Vehicle
Depending on the finance provider, Nationwide Vehicle Contracts may be able to arrange collection of your existing vehicle on your behalf, provided your lease agreement was originally arranged with us.
If you are renewing your lease with Nationwide Vehicle Contracts, where possible we will also try and arrange collection of your existing vehicle on the same day as delivery of your new vehicle to make the transition as smooth as possible. For those not renewing their lease contract, please login into your online Customer Account to arrange collection of your existing vehicle.
Please ensure you give at least 7-10 working days' notice to book your collection. Your collection can be arranged up to 30 days ahead of your required date. If your preferred collection date is more than 30 days ahead, please contact us closer to your renewal date. Please note that a settlement fee may apply if the collection date requested falls before your final monthly direct debit.
To book collection of your vehicle, please provide the following information:
Registration Number
Collection Address
Contact Name
Telephone Number
Mobile Number
Preferred Collection Date
AM or PM (if applicable)
Collection times are usually Monday to Friday, 9am to 2pm (AM slot) or 1pm to 5:30pm (PM slot). Collections are not available on bank holidays or weekends. The agent can collect from any mainland UK address and the vehicle must be handed back with full service history and valid MOT (if either are due before the collection date).
Upon receipt of your collection request, confirmation of your the collection booking will be sent by return email within 24 hours of your request. If you have not had confirmation within 48 hours of sending the request, please call the Nationwide Vehicle Contract Collections Team on 0345 811 9595, option 4 or the finance provider if you have arranged the booking with them direct.
One working date before the date of collection, the Collection Agent will attempt to call you to confirm the booking. Failure to confirm collection with the Agent may result in a Failed Collection, for which a charge will be applied.
If a collection cannot be completed due to no contact being available on the day or general unroadworthy condition of the vehicle, a charge will be applied. The average charge is around £69+ VAT but this varies depending on the finance company. Please note, the finance company requires two working days' notice to cancel a collection otherwise an Aborted Collection Charge will be applicable.
Preparing Your Car for Collection
If you're reaching the end of your lease contract, it is important that you take the time to prepare your vehicle lease hire properly for inspection. The British Vehicle Rental and Leasing Association (BVRLA) advise that you inspect the vehicle for damage 10-12 weeks before it is due to be returned to give yourself enough time to arrange for any necessary repairs to be carried out.
Start by checking the outside of vehicle, inspecting one panel at a time. Walk all the way around the vehicle and examine the roof, the bonnet, the doors and the body for significant damage including any scratches or dents.
Take a close look at the lamps, lenses, windows and mirrors to check for any chips, cracks and holes. Also check the wheels, trims and tyres for any damage, including the spare wheel (if applicable).
Next, move on to the inside of the vehicle to check for any odours, tears, burns or stains in the upholstery. Make sure you inspect the dashboard and all other controls to ensure they are fully functional, including any audio equipment or accessories. It is also advisable to clear any personal information from the vehicle, such as the Sat Nav or Bluetooth system, before collection.
The Collection Agent will inspect your vehicle in clear light so you should do the same to avoid missing any faults. It is also a good idea to get someone else - a friend or colleague - to look over the vehicle with you too to make sure you don't miss anything.
Finally, check the funder's guidance on Fair Wear and Tear to make sure you're within the guidelines and to avoid any lease-end penalty charges.
What to Expect on Collection Day
On the day of collection, the Collection Agent will check over the vehicle and record its condition and mileage on a Vehicle Condition Form. You will be asked to check and sign this so please check that the information recorded is correct. A copy of the Vehicle Condition Form will also be left with you for your records.
The vehicle must be returned in a safe and roadworthy condition and must be a clean condition, ready for inspection.
The appropriate documentation such as service history, spare keys and equipment must be surrendered on the day. Please ensure that the following is handed over to the Collection Agent:
Fully stamped service book
A valid MOT certificate (if applicable)
Operation manual (if applicable)
Full set of vehicle keys, including any masters
Vehicle V5 Document (if applicable)
If your vehicle has a private registration plate (also known as a cherished plate), it is your responsibility to have it put onto retention prior to the vehicle collection. This process may take up to 6 weeks. For more information on cherished plate transfers, speak to the Nationwide Vehicle Contracts Customer Services Team on 0345 811 9595 (option 4).
Damage Charges
When returning your vehicle to the finance company, it will be inspected for any damage that falls outside what is deemed 'fair wear and tear'. Fair wear and tear is the damage that occurs to a car or van as a result of normal use throughout the period of its lease. It is not damage caused by an accident, negligent behaviour or poor treatment. You will be liable to pay for any excess damage that is found outside of fair wear and tear, in the form of lease-end penalty charges.
Some of the most common problems that result in customers having to pay lease-end penalty charges include:
Scratches over 25mm (relative to the vehicle's age and mileage)
Scratches under 25mm (where the primer and bare metal is showing)
Accident damage and dents
Missing sets of keys
Missed services
Missing documentation
Damaged or stained interior
Windscreen chips
Wheel damage due to kerbing
Excess Mileage
Excess mileage charges may occur at the end of a contract if the vehicle is returned with more than the contracted mileage. If you have exceeded your annual mileage allowance, you will be required to pay an extra amount calculated based on how many additional miles you have done, otherwise known as an excess mileage charge.
You can find out more on excess mileage charges in our guide here.
Have another question about returning your lease vehicle? Contact one of our Customer Service representatives for more information and advice.
Guide Information