Servicing Your Lease Car

By Donna
29th December 2022
Whether you are an existing customer of Nationwide Vehicle Contracts, or if you are thinking of taking a lease deal with us, chances are you have a few questions regarding servicing your lease vehicle.
To help understand your responsibilities, Nationwide Vehicle Contracts has put together a short explanation about servicing your lease vehicle, including what is involved in an annual car service, what the recommended service intervals are for your lease car and whether you have to take it to a main dealership.
What is a car service?
In order to keep your new lease car in the best possible condition, you must service it at regular intervals as advised by the manufacturer. A car service is an essential part of your lease agreement, as well as an important part of the manufacturer's warranty. By keeping your car in a good condition with regular servicing, you will also be less likely to incur high garage charges or fair wear and tear charges in the future.
The purpose of a car service is to check and replace the parts which wear down over time and use. When a car goes in for a service, it gets a full check-over, making sure that any mechanical items that are worn or faulty or that can reduce the performance, safety, efficiency or reliability of the car are repaired or replaced.
Parts usually checked as part of a full service include: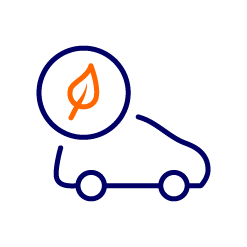 Air Filter
The car's air filter is checked to ensure clean air follows easily and that dirt and debris do not find their way into the vehicle.
Brakes
The car's brakes are given a full inspection and their fluid levels checked. The brake pads are also monitored to check that they are the right depth.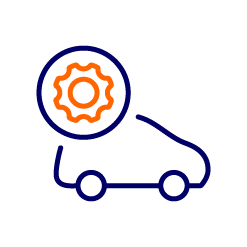 Clutch
The clutch, along with other engine components, is vigorously tested and checked to ensure it is engaging and disengaging properly. The fluid level is also checked to ensure there are no leaks or other problems with the system.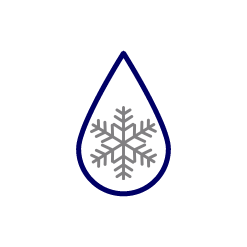 Coolant (Antifreeze)
Engine coolant levels, which ensures your vehicle's radiator system does not freeze in winter, along with the power steering fluid will be checked and topped up if required.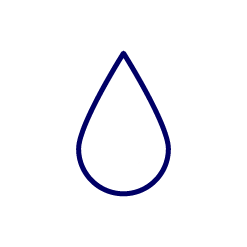 Engine Oil
The level of engine oil in your vehicle will be checked and topped up or replaced if necessary. The condition of the oil filter will also be checked.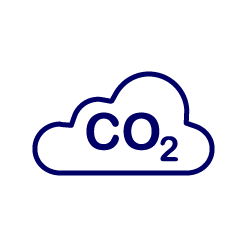 Exhaust
Your exhaust, catalytic converter, mounting point and heat shields are visually inspected for corrosion, physical damage, or leaks.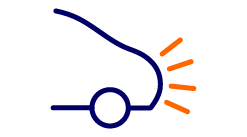 Lights
The car's interior and exterior lights are checked to ensure the correct operation and potential damage, including indicators and hazard lights, brake and reverse lights, fog lights and registration lights.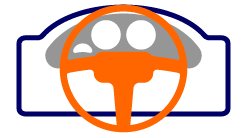 Steering and Suspension
Steering and suspension components, linkages and ball joints are checked for damage, leaks and wear.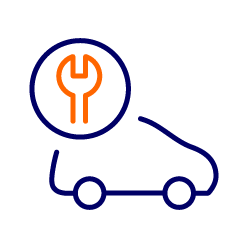 Timing and Auxiliary Belts
The car's cam belt (timing belt) is to checked for damage or wear and advice is given on when it may need replacing.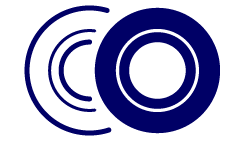 Tyre Inflation and Condition
Your tyres are given a full inspection to check their condition, thread and age. The wheel bearings and balancing are also checked, as are the wheel alignment and suspension.
Wiper Blades
The condition of your car's windscreen wipers and their operation are checked to make sure you can clean your windscreen whenever its needed.
It is important to remember that a car service is completely different to an MOT, even though an MOT checks around 70% of the things that a service does. Whereas an MOT will point out what needs replacing to ensure a car's safety, a service will actually replace things, in addition to those elements that aid efficiency and performance too.
I have a lease vehicle, is maintenance and servicing included in my monthly payments?
A maintenance package is an optional cost and includes all servicing, any mechanical and electrical repairs, plus any necessary labour costs for a set monthly cost. A maintenance package must be added at point of vehicle order and cannot be added on at a later stage.
A vehicle maintenance contract usually includes:
Routine servicing and maintenance for the duration of the contract
Mechanical repairs due to fair wear and tear including batteries and exhausts
Breakdown assistance (dependent upon finance provider)
MOT tests (if applicable)
Service booking and management service
Tyre repair and/or like-for-like replacement (exclusions apply)
Vehicle collection and delivery (where available)
Complimentary vehicle wash and vacuum (dependent upon finance provider)
If you do not have a maintenance package, you will be responsible for all maintenance and servicing costs for the vehicle throughout the duration of your contract.
Is it worth buying a servicing and maintenance contract for a new vehicle?
New cars typically have minimal maintenance needs, and any repairs caused by a manufacturing default are usually covered by warranty. However, you never know when your vehicle may need some maintenance work. A maintenance and servicing contract is a great idea if you want to mitigate against unexpected costs, or spread the cost of maintenance and servicing over a longer period.
Below are some advantages and disadvantages of taking out vehicle maintenance and servicing to help you make an informed decision:
Advantages of a vehicle maintenance and servicing contract
Takes the hassle out of arranging routine servicing and repairs
No surprise costs during your lease term
Maintenance costs can be spread over a longer-term
If something goes wrong or wears out, you're covered
Usually make your money back on MOTs, tyres and services
Maintain a healthy vehicle without worrying about the cost
Peace of mind driving
Disadvantages of a vehicle maintenance and servicing contract
Increases your monthly payment
If you don't do a lot of miles you might not get your money's worth
It does not cover you in the event of an accident
A service contract might also be worth considering if you drive a premium car as they can be costly to maintain and expensive when it comes to paying for the service.
How often are the service intervals on my lease vehicle?
Service intervals differ depending on the make and model of the car, but as a general rule, a full car service is highly recommended every 12 months or every 12,000 miles. This is because some parts, such as oil and brake pads need checking more regularly than others, such as the fuel filter and spark plugs.
As every car is different, it is important you check your manufacturer's handbook to find out the required 'service intervals' are for your vehicle and what parts need replacing when. If you do not have your manufacturer's handbook to hand, you can visit the manufacturer's website for further information or call your local dealership who will be able to advise you.
Depending on the requirements of the car manufacturer, you may be required to have more than the 'yearly' full service. Some manufacturers recommend a basic or interim service which consists of a visual inspection and the topping up of essential fluids such as washer fluid, brake fluid, antifreeze and steering fluid, as well as an oil and filter change after 6,000 miles or six months driving.
It is also wise advice to pay attention to the servicing light on your dashboard. The majority of new cars have a warning message on their dashboard when something is wrong with the vehicle or if your car is due a service. Your manufacturer's handbook will help explain what each light means.
If you do not have your manufacturer's handbook to hand, you can visit the manufacturer's website for further information. Click on the links below to find out the service intervals for a particular car manufacturer.
Do I have to use a main dealer to service my lease vehicle?
If maintenance is included in your agreement, you will need to contact the finance company to book your vehicle into a local approved garage for its annual service and/or MOT (if required).
If you do not have a maintenance package included in your contract, you will need to arrange for the vehicle to be serviced at the appropriate intervals.
You are advised to go to a local main dealer to have your vehicle serviced. Nowadays most manufactures websites have a dealer locator search engine so you just need to enter your postcode to filter through a list of your nearest local dealers.
If you'd prefer to use a local garage for your service, the garage must be VAT registered and genuine manufacturer parts must be used on the vehicle. Please make sure that the service light on the dashboard is reset and that your service handbook is stamped.
Please note, some finance providers, such as Audi Finance and Mercedes-Benz Finance, specify that the vehicle must be serviced at an authorised dealership therefore it is important that you check your finance documentation before booking your vehicle in for a service to ensure you are following the correct guidelines.
I need to replace the tyres on my leased vehicle, what brand should I use?
Tyres are really important to maintain the safety of the vehicle and must be changed on a regular basis. You should always use tyres appropriate for your vehicle size and weight, also the surface on which they run.
If you need to replace the tyres on your lease vehicle during the course of your contract, please ensure you use a premium brand, such as Pirelli, Michelin, Bridgestone, Continental, Goodyear or Dunlop. For more information, you can read our Tyre Classification guide.
Still have a burning question about servicing that we haven't answered? Call Nationwide Vehicle Contracts on 0345 811 9595 (option 4) and we'll be happy to help.
Guide Information