WLTP Explained: What is WLTP and how does it work?

By Donna
13th August 2018
From September 2018, all new cars must undergo a new type of emissions test called the Worldwide Harmonised Light Vehicle Test Procedure (WLTP). WLTP is a new and more robust cycle test that gives drivers a more realistic CO2 and fuel consumption values for their car.
But why has the new WLTP test been developed, and what does it mean for drivers? To help explain how WLTP works, Nationwide Vehicle Contracts has put together a short guide to help answer any concerns or questions you may have about WLTP.

Why has the new WLTP test been developed?

Before September 2018, new passenger cars were tested using an old driving cycle test called the New European Driving Cycle (NEDC). This laboratory test, initially developed in the 1980s, used a theoretical driving profile to determine the CO2 emission levels and fuel economy of the vehicle.

Due to evolutions in technology and driving conditions, the NEDC test became outdated, so the European Union developed a new test – WLTP – a more robust test cycle for cars that uses real-driving data to give a more accurate representation of a car's fuel consumption and emissions and better reflect the on-road performance of a car.
How does the WLTP test work?
The WLTP driving cycle test is divided into four parts with different average speeds: low, medium, high and extra high. Each part contains a variety of driving phases, stops, acceleration and braking phases. For a certain car type, each powertrain configuration is tested with WLTP for the car's lightest (most economical) and heaviest (least economical) version.

What are the benefits of WLTP?
As part of the test, the vehicle will be tested using more realistic conditions such as:
More realistic driving behaviour
A greater range of driving situations (urban, suburban, main road, motorway)
Longer test distances
More realistic ambient temperatures, closer to the European average
Higher average and maximum speeds
Higher average and maximum drive power
More dynamic and representative accelerations and decelerations
Shorter stops
Optional equipment which can affect the CO2 values and fuel consumption are taken into account for individual vehicles as built
Stricter car set-up and measurement conditions
Enables best and worst-case values on consumer information, reflecting the options available for similar car models
WLTP has also been developed to be used as a global test cycle across different world regions, so pollutant and CO2 emissions, as well as fuel consumption values, can be comparable worldwide
When will the WLTP changes take place?
The transition to WLTP will happen in four phases:
Four Phases of WLTP Transition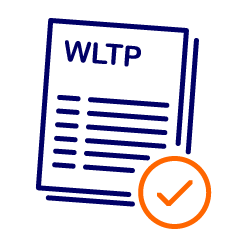 September 2017
From September 2017, WLTP testing will be introduced for new car types. New types of cars are vehicle models that are introduced on the market for the first time. Some cars will have 'old' NEDC values during this period, while others will already be certified under the new WLTP conditions.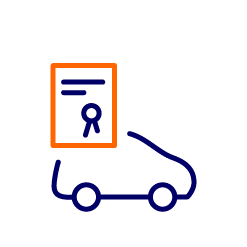 September 2018
From September 2018, all new cars must be certified according to the new WLTP test procedure and not on NEDC. An exception will only be made for unsold end-of-series vehicles which were approved under the old NEDC test to allow them to be sold for one more year.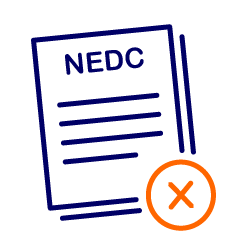 January 2019
From September 2018, all new cars must be certified according to the new WLTP test procedure and not on NEDC. An exception will only be made for unsold end-of-series vehicles which were approved under the old NEDC test to allow them to be sold for one more year.
During 2020
The European Commission will convert today's NEDC based CO2 target to specific WLTP-CO2 targets of comparable stringency. These new WLTP targets will apply for monitoring car fleet compliance.
What does WLTP mean for drivers?
As the industry transitions from the old NEDC test to the new WLTP, changes will come into force which may impact drivers. These could include:
The same car may have two different CO2 values
New cars registered between September 2017 and September 2018 may have two CO2 emission values during the transition period – one from the new lab test (WLTP) and one from the old lab test (NEDC). This means drivers may see two different CO2 and fuel consumption values for the same car.
For example, as of September 2017, one car model might still have a value of 100g CO2/km using the old NEDC test, but a recently approved car might come in at around 120g CO2/km under the new WLTP test.
Car production may be halted or delayed
As the automotive industry gets to grips with the new WLTP test, a number of manufacturers are halting production on models yet to be tested. Cars with September or beyond lead times may be delayed if testing on that specific model has not been completed. Some models may be discontinued entirely before September 2018 with little or no notice.
Any cars that are factory ordered could have amended CO2 and MPG figures regardless of the delivery date. This could mean an increase in VED and, therefore, monthly payments.
Car tax rates may be affected
While the move to the new WLTP test should not negatively impact vehicle taxation by increasing costs for the consumers, the new WLTP test will result in a higher g/km CO2 value for a specific vehicle compared to NEDC, simply because it is more rigorous than the old test.
Some cars in the market will only have NEDC-CO2 values in the transitional period, whereas the most recently approved cars will have both WLTP and correlated NEDC-CO2 values. If a country's CO2-tax scheme remains unchanged, this could lead to a very anti-competitive situation in the market and confuse consumers.
It is expected that the UK government will review the road tax brackets for different vehicles to ensure that CO2-based taxation is fair, but no changes have been announced as of yet.
Guide Information