Understanding Delivery Lead Times

By Donna
27th April 2022
If you're thinking of leasing a new car with Nationwide Vehicle Contracts, chances are you'll have lots of questions regarding the delivery lead time.
To help explain how car leasing delivery lead times work, we've put together a short guide on what to expect when ordering a new lease car, how long it takes to deliver a lease vehicle, why your delivery lead time may have been pushed back and how you can help speed up the process.
This guide covers:
What is a vehicle delivery lead time?
Factors that can affect a vehicle delivery time
Factory car delivery lead times
Stock car delivery lead times
How to find out the delivery lead time for a vehicle
Why your delivery lead time may have been pushed back
Options for delayed vehicles
How to get a quicker delivery

What is a vehicle delivery lead time?
The delivery lead time is the amount of time it takes from placing the order on your new car finance deal to it arriving from the manufacturer. A delivery lead time helps a customer understand when they may be likely to receive their car, allowing them to make necessary arrangements, such as disposing of an existing vehicle.
The delivery lead time varies from manufacturer to manufacturer and differs from model to model. This is typically set by the manufacturer and is based on several factors.
Delivery time factors may include: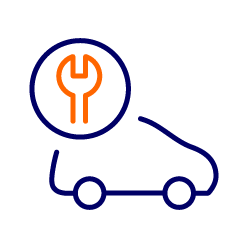 Build allocation slots
When a factory order vehicle is placed by the supplying dealership, it is given a build allocation slot by the manufacturer. Every dealer is provided with its own build allocation slots, which can move depending on supply constraints.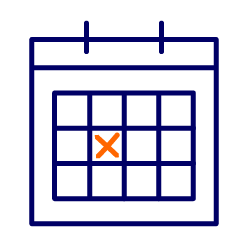 Official release date
If you have ordered a car that is not on the forecourts yet, you will have to wait for the official release date to pass before you can take delivery. For popular models, the manufacturer may have a backlog of orders which can cause the delivery lead time to be pushed back by a few weeks or even months.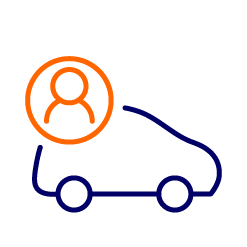 Customer demand
Occasionally, customer demand for a particular car is great, and the manufacturer underestimates demand. When demand is unexpectedly high, production is pushed to the limit, and delays begin to occur.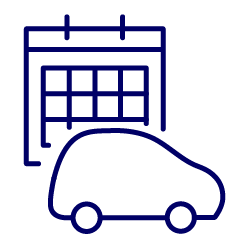 Time of year
Depending on the time of year, manufacturers may be concentrating on new models in its range to the detriment of others, especially if there is a new car launch, and it may be your choice that 'suffers.'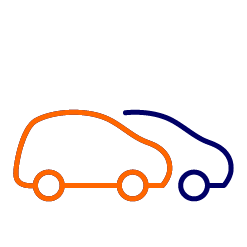 Stock availability
Cars that have been already built and that are held at the dealership or in central stock, such as in a holding compound or at the shipping docks, can usually be delivered quicker than those cars which have not been built yet.
How accurate are the delivery lead times?
When a new car is ordered, the manufacturer gives us an estimated delivery date to quote as a delivery lead time. This date is a 'best estimate' based on information the manufacturer has at the time. Whilst we try our best to ensure that delivery dates are as accurate as possible, on rare occasions, production can take longer than estimated, especially in the current climate.
If there is a delay to the lead time of your vehicle, we will keep you informed so that you can make any alternative arrangements if necessary. These updates will be via email and can also be viewed in your Customer Account area. You may also receive a phone call from your sales adviser.
Please be aware that Nationwide Vehicle Contracts has no control or influence over manufacturer lead times, so we cannot accept any responsibility for any losses or inconvenience caused by a delay from the manufacturer.
How long does it take for a factory order car to be delivered?
If the car is being built to your exact specification (e.g. you have asked for a specific colour, engine, or technology to be added to the vehicle), this is known as a factory order.
Lead times for factory orders vary from product to product and can be anywhere from four weeks to over 12 months.
Things that make a significant difference to a lead time include the gearbox choice, engine choice, the variation of the chosen model, and the number of options chosen on the car, especially those with a technological slant such as driver aids.
One example of this is when Volkswagen launched their Mk7 Golf with an option of a rear-view camera. Because there was a problem further down the supply chain in VW getting hold of the camera, there was a more-than-expected delay in delivery.
Pre COVID, most manufacturers could deliver a factory order within four months, however since the pandemic, many manufacturers are experiencing long delivery lead times. As a benchmark, you can expect a factory order car to take between six to eight months to arrive. If you have ordered a prestige model or a car with many features, it can take longer, with manufacturers such as Land Rover sometimes taking up to 12 months.
How long does it take for a stock car to be delivered?
Stock cars are vehicles that have already been built by the manufacturer and are being held at the dealership or in central stock, such as in a holding compound or at the shipping docks.
Most stock vehicles are available for delivery within three to six weeks, however, a vehicle might be marked as "in stock" if it is currently in shipment to the UK (e.g. in transit awaiting to arrive at the port) as dealers can see this arriving as stock on their system. In this case, it can take slightly longer for the vehicle to arrive.
Please be aware that due to stipulations set by the finance provider, we may be unable to deliver a lease vehicle until the statutory cooling off period (usually 14 days) has expired. We also must have your signed finance agreement and processing fee and a copy of your proof of insurance before we can deliver the vehicle.

How can I find out the delivery lead time for my chosen vehicle?
Most manufacturers state the delivery lead time for their models on their website to help manage customer demand and expectations so it's worth visiting the manufacturer's website to get up-to-date information on current delivery lead times. Many automotive magazine sites like Auto Express and AutoCar also report on delivery lead times and potential delays, so you may be able to find this information fairly easily via Google.
If we have been advised of the delivery lead time by the manufacturer, we will display this on the relevant model page where possible. As we mentioned before, delivery lead times differ from model to model so it's always worth checking the delivery lead time with your sales adviser before ordering to ensure it meets your expectations.
How can I get quicker delivery?
The simple answer is to choose a model marked as 'in stock'. Stock models have already been built, so the delivery lead times are much shorter.
On occasion, some stock cars have also been pre-registered before customer allocation. This means they have already been allocated a registration plate number with the DVLA. Other times, a stock model will not be registered with the DVLA until the day before delivery.
Why has my delivery lead time been pushed back?
There are several issues currently affecting the automotive industry that are impacting the delivery lead times for many manufacturers.
Global semi-conductor shortage
Since late 2020, there has been a global shortage of semi-conductors, which has caused severe production issues for the automotive industry. The COVID-19 lockdown, increased demand, factory fires, and the US-China trade war have all played a part in the shortage.
As a result of the shortage, many car manufacturers have had to adjust their order banks to protect vehicle production. The subsequent delays now mean that the delivery lead times for many vehicles have been pushed back significantly.
Some manufacturers have also had to limit the availability of some equipment on the vehicles, so changes to the advertised specification may have been amended. Others have been forced to cancel the production of specific model years to help ease the backlog and manage future demand.
While it was initially believed to be a relatively short-term inconvenience, manufacturers now think the semi-conductor shortage could continue for at least two more years, and is already impacting the supply of new cars in 2022. Many manufacturers are now prioritising production of electric vehicles to hit internal targets and CO2 emissions standards.
Russia-Ukraine war
Russia's invasion of Ukraine is also causing ripple effects in the automotive supply chain. Several automotive manufacturers have factories in Russia, while others have been forced to pause European production due to a lack of parts from Ukraine-based suppliers.
The manufacturers affected so far are Renault, BMW, Jaguar Land Rover, Stellantis and the Volkswagen Group. Further issues arising from impacted supply chains are expected in the coming weeks, although manufacturers are in intensive discussions with suppliers to assess the parts situation and secure production to meet the continued high demand.
China COVID lockdown
COVID outbreaks in parts of China, such as Changchun and Shanghai, is also significantly impacting automotive production. Lockdowns in major cities are causing a halt in the production of major automotive components, which in turn is delaying production. The Volkswagen Group in particular has been severely hit by supply chain issues and has been temporarily unable to meet high customer demand.
It is hoped that the production delays can be made up in the coming months, but manufacturers are warning that if Shanghai and its surrounding areas cannot find a way to resume work, manufacturers may have to stop production in May.
Manufacturer Recalls
Over recent months, several manufacturers have issued recalls on selected models in their range. A recall happens when a manufacturer believes that a car has a safety-related defect or does not comply with Government standards.
Unfortunately, manufacturers are unable to release a vehicle for delivery until the recall work has been completed. While this work is completed at a franchised dealer, free of charge, the shortage of required parts and repair appointments may have an impact on delivery leas times.
As recalls are frequently changing, you can check the UK Government website to see if a recall has affected your vehicle order.
My lease vehicle has been delayed, what are my options?
If your lease vehicle has been severely delayed due to one or several of the issues above, you have a number of options available for you to consider:
Options for delayed vehicles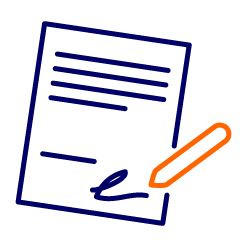 Continue with your order
Many customers choose to continue with their order and wait for a new delivery lead time for their lease vehicle. For most orders, it is hoped that the production delays can be made up in the coming months.
If you wish to continue with your order, we will provide you with further updates as to when your vehicle is likely to arrive and will continue to work closely with the manufacturer and the supplying dealership to keep you informed of revised production and delivery dates.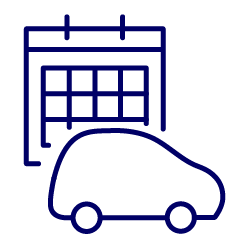 Extend your current lease vehicle
If you have a current lease vehicle with us, which is due to be returned shortly and are worried you will be without a car in the interim period, you may be able to extend your current lease contract for an additional six or 12 months.
You can find out more about Extending Your Lease Contract in our handy guide, which explains the process and associated fees.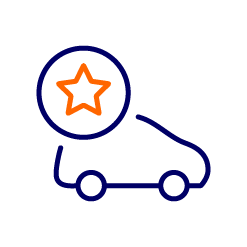 Order the new model year
If your vehicle order has been cancelled by the manufacturer due to production issues, you may wish to obtain a new quotation for the new model year. Please note that prices for the new model year will differ from your original quotation, and lead times can still be significant. Your sales consultant will be able to confirm the estimated lead time for your preferred vehicle at the point of contact.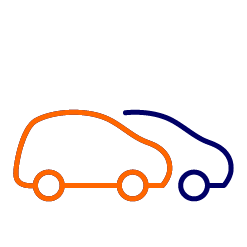 Order an alternative vehicle
If you would like to look at alternative vehicles with a shorter delivery lead time, you can view our latest stock offers by visiting our Fast Lease page.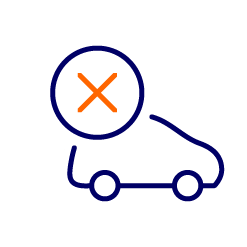 Cancel your order
If you would like to cancel your order, please follow the instructions in our Your Cancellation Rights guide. You must include details of your full name, address and details of the order you wish to cancel in your correspondence to allow us to action your request in a timely manner.
For customers entitled to a refund of the processing fee, either in part or in full, refunds will be issued within 28 working days from the day on which Nationwide Vehicle Contracts receives the notification of cancellation.
Still have a question about delivery lead times?
Have a question about delivery lead times? Call Nationwide Vehicle Contracts on 0345 811 9595 (opt 4) to speak to one of our lease specialists or visit our Motoring Guides for more information on the delivery process and new car delivery delays.
If you want to get behind the wheel of a lease car as soon as possible, check out our in stock lease cars, which usually get delivered within three to six weeks of ordering (times may vary).
Guide Information