What is a pre-delivery (PDI) inspection?
By Fergus
19th July 2022
Before you can take delivery of your new car lease deal from Nationwide Vehicle Contracts, your new car will need to go through a Pre-Delivery Inspection, or PDI for short. But what exactly is a PDI check, how long does it take, and will it affect your estimated delivery date?
To help explain the PDI process, car leasing specialists, Nationwide Vehicle Contracts, has put together a short guide to answer all of your questions. This guide will allow you to understand better the delivery process and how we can get your new car on its way as quickly as possible!
What is a PDI check?
The PDI process is a rigorous inspection of your new lease vehicle before it is delivered. It is an important and final check carried out by the supplier to ensure that the car is in full working order and is safe to drive, so when the delivery day rolls around, there are no surprises!
During a PDI check, your vehicle is given a complete and thorough examination. The check is designed to highlight any issues with the car which might have been missed at the factory or sustained during transportation. These can include cosmetic issues, such as scratches on the paintwork, to mechanical problems, such as warning lights on the dashboard.
What is inspected on a PDI check?
During a PDI, a technician runs through a series of checks on different parts of the vehicle. While each car manufacturer has its own checklist, depending on the car, six key sections are typically checked.
The following is a checklist of what parts are typically inspected on a vehicle during a PDI.
Pre-delivery inspection checklist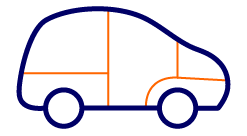 1

.
Vehicle exterior
Firstly, the vehicle's body is examined, including the bonnet, door panels, alloy wheels and roof. The inspection agent is looking for any exterior damage, such as scratches to the paintwork, dents on the bodywork, scuffs to the alloy wheels or missing parts. An inspection of the exterior lights also takes place to ensure they are all working.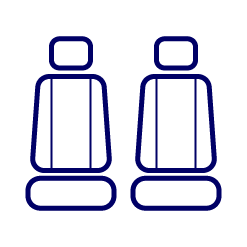 2

.
Vehicle interior
The inspection agent then moves onto the interior, checking the upholstery to ensure there are no rips or tears in the seating or door panels. Features on the vehicle's console and dashboard are also tested, from the indicators and windscreen wipers to the infotainment system and USB ports.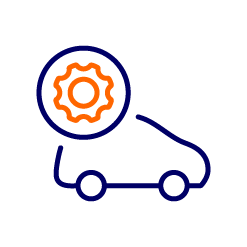 3

.
Engine compartment
The mechanic then inspects the engine components for visual flaws and irregular noises. All fluids, including washer, coolant and brake, are checked, and the battery is checked for sufficient charge and to ensure it is fully operational.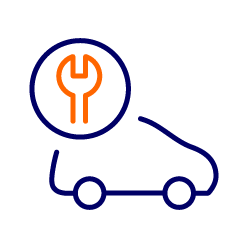 4

.
Vehicle underside
Components are visually inspected to ensure there are no visual defects such as holes or tears on electrical lines, hoses, exhaust systems, and suspension parts.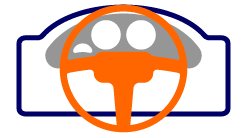 5

.
Road test
Often, a short road test will take place to listen or feel for any problems with the engine, transmission, brakes, clutch, cruise control, steering, lane departure warning, and air suspension, if present. The computer is scanned for any diagnostic error codes.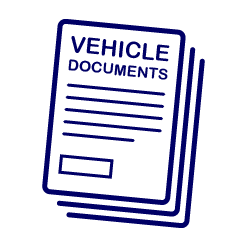 6

.
Final preparation
The last step is to remove all protective coverings and ensure the vehicle's number plates are placed on the car. A PDI also includes checking the owner's manual, service book, and warranty guide are present to be handed over to the customer.
Other things that may be inspected on a PDI check include:
Original and spare keys are present and working
Locking wheel nuts are present (if applicable)
Owner manual and service book are present (if applicable)
All tyres are legal (including spare), and tool kit is present
All lights, horn, indicators and warning lights are working
Any accessories specified (such as floor mats, tow bar etc.) are fitted
Vehicle Chassis Number and Registration Plate match paperwork
Many dealers will get the car valeted before delivery, however it is worth noting that many vehicles are then driven to the customer's handover address, so road dirt or traffic film may be visible on the exterior.
Who completes the PDI check?
The vehicle's manufacturer or supplying dealership is responsible for completing all PDI checks. A trained technician carries out a series of inspections. These are usually conducted at the dealership or at a central holding compound where the car is held.
How long does a pre-delivery inspection take?
PDI times can vary depending on the manufacturer and the level of detail requested. The average PDI time is one to two hours, but some vehicles can take up to five hours to complete.
For your delivery date not to be affected by any issues that need fixing before delivery, most suppliers require at least five working days' notice to have enough flexibility in case something comes up unexpectedly. This ensures that any issues or repairs that may be required are completed ahead of delivery.
It is worth noting that Nationwide Vehicle Contracts cannot book a delivery date until the PDI check has been completed and the manufacturer has released the vehicle for delivery.
Does a PDI affect my delivery date?
Generally, a PDI check should not affect the delivery date of your vehicle however, on rare occasions, the dealer may ask for your delivery date to be put back if a problem is found at inspection that may take longer to rectify.
It is important to note here that while delays to delivery can be frustrating, a PDI check aims to ensure the vehicle is safe to drive, so if you are affected by a delay due to an issue found at PDI, please be patient. As soon as the problem has been rectified, our deliveries team will be back in touch to arrange a new delivery date at a day/time convenient to you.
What happens if defects are found during PDI?
The PDI is to ensure your new car is safe to drive, so it must be corrected if a problem is found during PDI. This means the manufacturer will fix or amend the vehicle to the correct specification before it is allowed for delivery.
Many minor problems such as scratches, scuffs or cosmetic issues can be sorted at source, but mechanical problems such as engine management issues may need a specialist, which can take longer.
Still have a question about the delivery process?
If you have any further questions about your PDI check or if you need help with anything related to car leasing, call Nationwide Vehicle Contracts on 0345 811 9595 or visit our motoring guides for further help and advice.
Guide Information