Driving while on the phone: The law and rules
By Fergus
14th April 2021
It's difficult to believe that a comprehensive ban on the use of handheld mobile phones has been in effect since 2003, yet there's a good chance you've seen at least one driver on a call or fiddling with a smartphone whilst behind the wheel.
Mobile phone use while driving is not only distracting but also drastically reduces reaction time, putting you, your passengers and other road users at risk.
But what exactly are the mobile phone driving laws in the UK, are hands-free devices allowed and what changes have recently been made to the law? Car lease specialist, Nationwide Vehicle Contracts, answers all these questions and more this handy guide.
This guide covers:
What are the mobile phone driving laws?
The current laws from GOV.UK state that it is illegal to use a handheld mobile phone or sat nav while driving a vehicle or riding a motorcycle. You must have hands-free access, such as:
Bluetooth headset
Voice command
Dashboard holder or mat
Windscreen mount
Built-in sat nav
If using a hands-free mounting device, the unit must not block your view of the road and traffic ahead.
You must stay in complete control of your vehicle at all times. The police can stop you if they think you're not in control because you're distracted and driving without due care.
The law also applies to you if you're:
Queuing in traffic
Stopped at traffic lights
Texting
Supervising a learner driver
Using phone books, internet functions and apps (non-call functions)
The law applies to all handheld devices like tablet PCs, PDA, or hand-operated sat navs, all of which shouldn't be used while driving.
What changes have recently been made to the law?
The Department for Transport constantly reviews the laws regarding using your mobile phone while driving.
In Spring 2021, updates to the law were made to help seal a legal loophole that drivers were exploiting. The new laws mean drivers won't be able to have any physical interaction with their mobile phone while driving. This includes touching a phone to reject a call, to check the time or to even to switch off the device.
The Department for Transport declares, "People using a hand-held mobile phone in all circumstances while driving will be breaking the law, under new government plans unveiled by Roads Minister Baroness Vere to close a legislation loophole and improve road safety."
Previously, drivers could avoid prosecution when using their mobile phone to take photos or videos when driving, but penalties have now been introduced to help close the loophole. Currently, any driver spotted holding their phone or sat-nav whilst driving could receive a £200 fine and six points on their licence. New drivers could even lose their license if they passed their driving test in the last two years.
What are the penalties for using your phone while driving?
It's well documented how dangerous it is to use your mobile phone while driving, yet people still underestimate the risks. Since using a handheld device while driving law was first introduced in 2003, the punishment has drastically increased initially from a £30 fine.
However, even though people know how illegal and dangerous using a handheld device is behind the wheel, people don't always understand the hefty penalties.
Penalties for using your phone while driving include: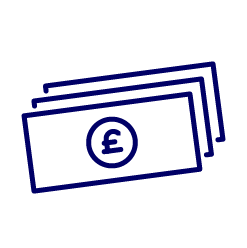 £200 fine and six penalty points
Anyone caught using a hand-held phone while driving will receive a fine of £200 and six penalty points on their licence.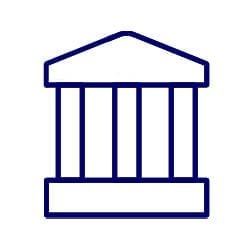 Court summons
If they subsequently refuse to pay the fine, they will receive a court summons. They may also be issued with a court summons if the policeman involved thinks the fixed fine is insufficient to cover the offence.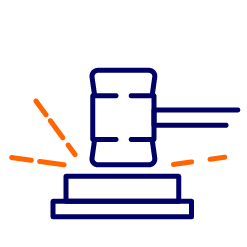 Disqualification
In court, the maximum fine is £1,000. This increases to £2,500 for drivers of buses and HGVs. Outright disqualification is also possible in court.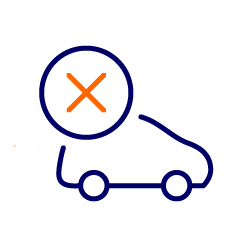 Loss of licence
If you passed your test in the last two years, you'd lose your licence.
Hand-held mobile phone use is also factored into other crimes, such as careless or reckless driving or even causing death by careless or dangerous driving. These crimes are associated with far more severe penalties, including more considerable fines, more points on your licence, outright disqualification and the possibility of jail time.
Could I lose my licence for using a mobile phone while driving?
Yes, if a new driver is caught using a handheld device while driving, they will lose their licence. A new driver is someone who has held a licence for less than two years. The penalty is a £200 fine and six points on your license, which means a new driver who receives six points or more must retake their practical and theory test. However, more experienced drivers can lose their licence if they receive 12 points or more in three years.
If the police feel you caused a hazard when using a handheld device while driving, the driver can be taken to court. In the UK, the maximum fine given is £2,000, and guilty drivers could face disqualification.
Are there any exceptions to the law when using a mobile phone while driving?
It's against the law to use any handheld device while behind the wheel, however, there are some exceptions. The exceptions are permitted for emergency use only, and you can be penalised if wrongly used.
The only exceptions are:
If you are making an emergency call, and it is not possible for you to stop safely
If you are safely parked (and your engine is off)
Strictly speaking, the law also doesn't apply to the use of two-way radio. Nevertheless, there are general-purpose laws against not driving with complete control of a vehicle or not paying attention to the road that may apply instead
The law only applies to drivers or supervisors of learner drivers. Passengers are naturally exempt, as they are in no way in control of the vehicle.
Are employers liable if an employee uses a mobile phone while driving?
Employers are instructed that health and safety laws apply to on-the-road work activities as to all work activities. It's illegal to cause or permit a driver to use a handheld mobile phone while driving, and it is essential to keep in mind if you have a business leasing contract.
Employers can technically be held liable if they require employees to use a handheld device while driving.
An employer may also be prosecuted if they:
Require their employee to make or receive calls when driving
Install a phone in a car that is subsequently driven dangerously
Cause or permit employees to drive while using a phone
Cause or permit employees to drive without proper control of a vehicle
How can I safely use a mobile phone whilst driving?
The law makes it clear any driver spotted holding their phone or sat nav whilst driving will be penalised, so the best way to follow the road laws and drive safely is to get a fully working hands-free device. This will allow your total concentration to be on the road and keep your family safe while driving.
Hands-free mobile devices
The safest way to use a mobile phone whilst driving is to set up a hands–free phone kit. It is important to emphasise, however, that these kits do not make you immune to prosecution. If you are seen to not be in control of your vehicle while operating a hands-free phone, you may be similarly fined and prosecuted.
hands-free kits can come in different configurations. The majority are dependent on Bluetooth technology, a high-speed wireless data technology familiar to most phones, in-car stereos and headsets. Common options are:
Types of hands-free mobile devices include: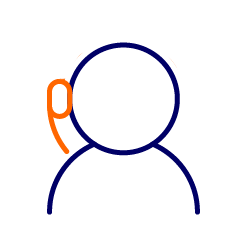 Bluetooth headsets
Clipped around a single ear, Bluetooth headsets are small and unobtrusive devices ideal for private calls. Pairing the headset is usually just a case of holding down a certain button and 'searching for available devices' in your phone's settings. It's essential to find a headset that offers good sound quality – at such a small size, a cheap speaker can be drowned out by road noise.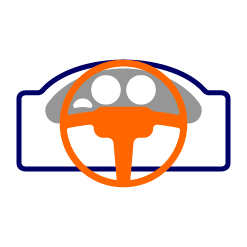 Car stereos
Bluetooth enabled car stereos can be paired with a phone and offer full integration, including automatic fading out of your stereo when you have an incoming call and wirelessly transmitting your music collection through the car's speakers on most models. The only considerations are that it can be challenging to hold a private conversation when incoming calls are broadcast throughout your vehicle. Some Bluetooth car stereos require an external microphone, which can add to dashboard clutter. However, many bundle these microphones freely and some are built into the stereo itself.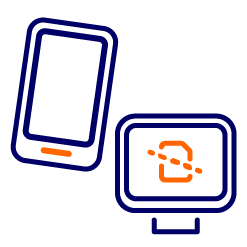 Hands-free kits
Rather than investing in often-costly stereo upgrades or easy-to-lose headsets, you can always buy a complete hands-free kit. These vary in implementation and can either be simply plugged into the auxiliary ports on your car stereo, or need to be installed professionally via your car's electronics. Some provide mounting points for phones, microphones, and steering-wheel-mounted controls. Others skip the Bluetooth technology to simply hardwire your phone into your sound system and the device's mini-computer.
A number of these kits are complex and challenging to self-install. Others fill your car with a lot of extra clutter. There are, however, some kits on the market that play to the strengths of this approach – sound quality can be better, and you don't have to worry about constantly recharging batteries.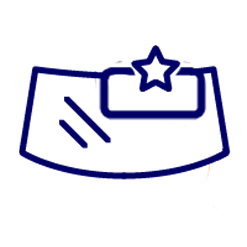 Visors
One popular place to mount all-in-one hands-free kits is in your car's sun-visor, which is in just the right place to pick up your voice while giving you a clear sound. Such devices are typically paired with your phone via Bluetooth and are easy to mount in your car.
Whatever option you choose, remember that phone calls are distracting so try to keep them short regardless of whether they're hands-free or not.
How can I report mobile phone driving offenders?
You can report mobile phone driving offenders on Next Base who take online reports of drivers using a mobile phone while driving or dangerous driving and report them to the correct police force.
For action to be taken, you will need to:
Know the alleged offending vehicle's number plate.
Be able to upload video footage, for example, dashcam/cycle cam footage.
Have independent witnesses or evidence of the alleged offence.
Be willing to attend court and give evidence.
Also, you can contact Crimestoppers on 0800 555111 to report offenders anonymously.
To help stay safe and legal on the road, it is crucial to never use a hand-held phone while driving. If you need to take a call while driving, you should always stop safely or leave it to go to voicemail.
To find out more about how to stay safe on the road, check out our comprehensive motoring guides, on everything from child car seat safety to UK motorway laws.
If you want to avoid getting tangled with mobile phone laws, why not lease a car with the latest smartphone connectivity technology. Check out our leasing deals or our fast lease service to get behind the wheel as quickly as possible.
Guide Information