What is E10 Fuel?

By Donna
25th April 2022
If you drive a petrol car, chances are you've heard about a new biofuel called E10.
In September 2021, the standard unleaded grade for petrol in the UK moved from E5 to E10, in line with the government's mandate - but what exactly is E10, why was it introduced and is it compatible with your new lease car? Nationwide Vehicle Contracts aims to answer all these questions and more in our handy guide.
What is Ethanol?
Ethanol is an important component of the fuel we use to power our cars. It is a colourless alcohol-based fuel that is often blended into petrol to help reduce transport greenhouse gas emissions. This is because bioethanol is typically produced from crops that capture carbon from the atmosphere while they are growing.
Ethanol fuel mixtures have "E" numbers which describe the percentage of ethanol fuel in the mixture. For example, a low-ethanol blend such as E5 is made up of 5% ethanol and 95% gasoline, while a high-ethanol blend such as E85 is 85% ethanol and 15% gasoline.
Several common ethanol fuel mixtures are in use around the world. Most countries use blends of E15 or less as it can be used in most types of gasoline engines, whereas high ethanol blends of E85 upwards are used in Brazil, the U.S. and parts of Europe for flexible-fuel vehicles, in which the engine has been modified to run on the increased ethanol amount.
What is the difference between E10 and E5?
The main difference between the new E10 and old E5 petrol is the percentage of ethanol fuel in its mixture.
Standard unleaded fuel, known as E5 or super grade petrol, contains a blend of 95% gasoline (octane) and under 5% bioethanol.
E10 fuel is made up of 90% gasoline octane and 10% renewable ethanol.
Moving from E5 to E10 fuel is believed to have significant benefits, as well as motorists. By increasing the bioethanol content of petrol from 5% to 10%, the UK government estimated to reduce greenhouse gas emissions from petrol cars by around 1.8%.
That said, E10 comes with its own considerations.
Advantages of E10
Reduced levels of CO2 vehicle emissions
Increasing the bioethanol content of petrol from 5% to 10% is estimated to reduce GHG emissions from petrol cars by around 1.8%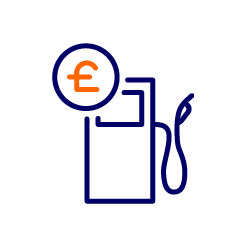 Cheaper pump costs
E10 fuel does tend to be cheaper to buy, so while MPG might be down, cost per mile won't be.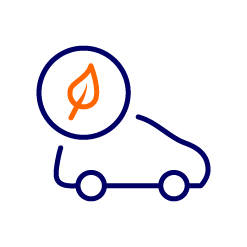 More-eco friendly
E10 contains 10% renewable plant-based ethanol. As the plants that will become the fuel grow, they absorb more carbon dioxide than what will be released into the air during fuel production and combustion, lowering emissions.
Disadvantages of E10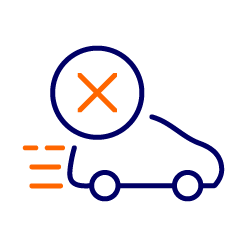 Not compatible with older petrol cars
All cars registered since 2011 are required to be E10 compatible, so where the potential issues arise is for owners of older and classic cars.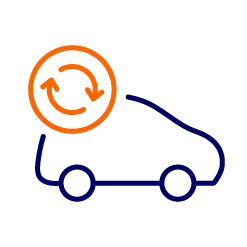 Less efficient than E5 petrol
E10 is slightly less energy dense, meaning it could reduce the miles per gallon your car achieve by up to 1%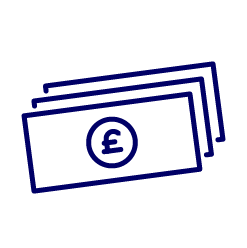 Increased overall fuel costs
While the move to E10 is not expected to change pump prices, overall fuel costs for petrol cars are therefore estimated to increase by 2.3%. Drivers of E10 incompatible cars are assumed to switch to more expensive super grade petrol at an increased cost.
Will E5 still be available?
Yes, the older E5 petrol will still be available for a short time in most filling stations but it will be a premium, more expensive fuel.
Fuel stations that will still continue to sell E5 include:
BP
Tesco
Sainsbury's
Shell (selected sites to sell premium E5 fuel only)
Texaco (selected sites to sell premium E5 fuel only)
The Metro has put together a handy list of some locations where you can still get E5 petrol.
Can my car use E10 fuel?
While all cars manufactured after 2011 are compatible with E10 fuel, it is estimated that around 600,000 - 700,000 older vehicles on UK roads will not be able to use the new E10 fuel. This is because older cars aren't designed to work with "future fuels" like ethanol and using E10 could damage your engine.
The following vehicles may not be compatible with E10 petrol:
Classic, cherished and older vehicles
Specific models, particularly those from the early 2000s
Mopeds, particularly those with an engine size of 50cc or under
There is a way around this, but it's not ideal. People who drive cars made before 2011 are encouraged to swap to super-unleaded petrol at the pumps – an advanced type of petrol that costs an average of up to 12p more per litre.
Aside from the popular vehicle models we've listed, classic car owners are likely to be the most heavily impacted by the introduction of E10 fuel. Unfortunately, there isn't a quick fix for older car models which will now be deemed incompatible with E10. Owners will be faced with the decision to either spend time finding a petrol station (that still offers E5 - the current biofuel available on the market) or contemplate shelling out on a newer car model.
What cars are incompatible with E10 fuel?
Unsurprisingly, there's a long list of popular car models that aren't compatible with E10. The most popular of these is Volkswagen Golf, with over 28,000 registered on the roads today. Models by Nissan, Ford and Mazda also make the list.
10 most popular car models unable to use the new E10 petrol
Volkswagen Golf (28,066 registered in the UK)
MG MGB (20,890)
Mazda MX-5 (18,162 registered in the UK)
Nissan Micra (15,785 registered in the UK)
Morris Minor (12,796 registered in the UK)
Rover 25 (9,879 registered in the UK)
MG MGF (9,352 registered in the UK)
Ford Escort (8,947 registered in the UK)
Rover Mini (7,614 registered in the UK)
MG TF (7,568 registered in the UK)
How can I check if my car is E10 compatible?
If you're unsure if your vehicle is compatible with E10, you can use the Government's free online E10 checker. Just input your manufacturer to see a full list of models that aren't compatible with E10.
Looking to lease a new car?
If you're looking to lease a new car that's E10 compatible, check our latest car lease deals with fantastic offers across all manufacturers and quick delivery via our Fast Lease service.
Guide Information