Treating Customers Fairly
Here at Nationwide Vehicle Contracts, fair treatment of customers is at the heart of our business model. We firmly believe that building trust, loyalty, and long-term relationships begins with treating our customers fairly. That's why we place great importance on Treating Customers Fairly (TCF) principles.
We also understand that TCF is not a one-size-fits-all concept. That's why we have dedicated this webpage to provide you with valuable information about TCF and how it influences our approach to serving our customers. In this guide, you'll find helpful information on the following:
What is Treating Customers Fairly?
Treating Customers Fairly (TCF) is a regulatory principle established by the Financial Conduct Authority (FCA) to promote the fair treatment of customers in the financial services industry. It aims to raise standards by introducing a set of outcomes that will benefit consumers and increase their confidence.
TCF plays a vital role in the financial services industry by promoting trust, transparency, and accountability. By embracing TCF principles, financial institutions can improve customer satisfaction, build long-term relationships, and demonstrate their commitment to putting customers' interests first. This commitment to fair treatment not only benefits customers but also strengthens the overall integrity and reputation of the industry.
To ensure compliance with TCF guidelines, the FCA carries out regular supervisory activities to assess how financial services firms adhere to TCF principles. These activities involve conducting risk assessments, inspections, and examinations of firms' practices and procedures to ensure they meet the necessary standards. The FCA also holds the authority to take enforcement action against firms that do not uphold fair treatment of customers by imposing fines, sanctions, or other disciplinary measures.
Understanding TCF Outcomes
The FCA has established six TCF outcomes as guiding principles for ensuring firms deliver fair treatment to their customers.
Six TCF consumer outcomes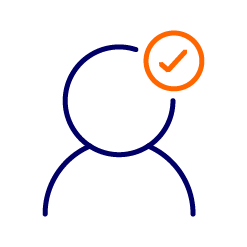 Outcome 1
Consumers can be confident they are dealing with firms where the fair treatment of customers is central to the corporate culture.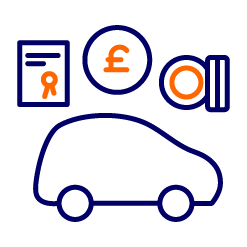 Outcome 2
Products and services marketed and sold in the retail market are designed to meet the needs of identified consumer groups and are targeted accordingly.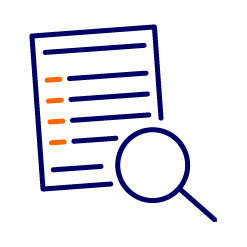 Outcome 3
Consumers are provided with clear information and are kept appropriately informed before, during and after the point of sale.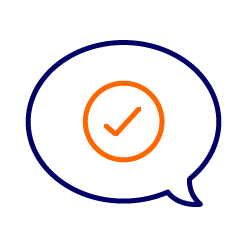 Outcome 4
Where consumers receive advice, the advice is suitable and takes account of their circumstances.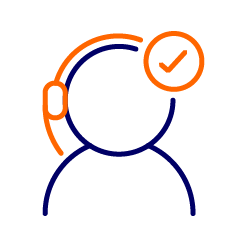 Outcome 5
Consumers are provided with products that perform as firms have led them to expect, and the associated service is of an acceptable standard and as they have been led to expect.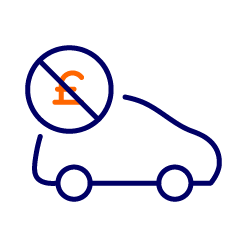 Outcome 6
Consumers do not face unreasonable post-sale barriers imposed by firms to change product, switch provider, submit a claim or make a complaint.
TCF is deeply ingrained in the culture of Nationwide Vehicle Contracts, and we are dedicated to continuously improving our practices to ensure the fair treatment of our customers. To demonstrate our commitment, we have evidenced how we fulfill each TCF outcome. These illustrations demonstrate our proactive efforts to go above and beyond in meeting the highest standards of fairness and ensuring that our customers receive the treatment they deserve.
Outcome 1: Customer-centric culture 
At Nationwide Vehicle Contracts, we prioritise maintaining a customer-centric culture where fair treatment forms the foundation of our operations. We understand that our success relies on the satisfaction and trust of our customers, and we strive to go above and beyond to ensure their needs are met. Here are some of the steps we take to ensure fair treatment is central to our corporate culture:
Providing clear, jargon-free communication at every touchpoint, enabling our customers to make well-informed decisions.
Personalising our approach to understanding each customer's unique circumstances and tailoring our products and services to meet their specific needs.
Ensuring our team members are trained to prioritise fair treatment and customer satisfaction and empowering them to make fair decisions and provide prompt assistance and resolution.
Actively collecting feedback from customers through surveys, feedback forms, and reviews, enabling us to continually improve our products, services, and processes.
Prioritising customer complaints by resolving them promptly and fairly through diligent investigation and robust and transparent complaints handling process.
Ensuring timely identification of vulnerable customers and providing appropriate services tailored to their circumstances.
Continuously improving, reviewing, and updating our practices to align with evolving customer needs, regulatory changes, and industry best practices.
Outcome 2: Products and services
We place a strong emphasis on developing products and services that meet the diverse needs of our customers. We understand that every customer has unique requirements and preferences, and we aim to provide tailored solutions to meet their needs. Here are some of the steps we take to accomplish this:
Conducting thorough customer research, including surveys and focus groups, to understand the needs of the identified consumer groups and inform our product development process.
Continual monitoring of market trends, industry developments, and competitor offerings to identify emerging needs and ensure consumers achieve value for money.
Offering customisation options and flexible features, wherever possible, to allow customers to tailor our products and services to suit their specific needs.
Actively seeking feedback from our customers throughout the product development lifecycle through surveys and beta testing programs to continuously improve and refine our offerings.
Providing after-sales information and services, including contract reminders, product updates and help and advice regarding additional services.
Prioritising compliance with regulatory requirements to ensure that our offerings are aligned with applicable laws and regulations, protecting the interests and rights of our customers.
Outcome 3: Transparent communication practices 
Transparent communication is a key pillar of our customer-centric approach. We believe in providing clear and easily understandable information to our customers at all stages of their interaction with us. Here's how we ensure transparency in our communication practices:
Avoiding complex jargon and using plain language in all our communication materials to make them accessible and easily understandable for all customers.
Providing clear and concise documentation to accompany our products and services, presented in a format that is easy to navigate and comprehend.
Clear and transparent information regarding our fees, including any recurring fees, transaction charges, or penalties, enabling the customer to make an informed decision.
Ensuring customers receive timely and relevant information throughout their life cycle, including changes to products, terms, or policies that may impact their relationship with us.
Offering various communication channels to cater to the diverse preferences of our customers, including website, email, phone, or in-person interactions.
Ensuring marketing and financial promotions are appropriate for the target audience and are presented in a clear, fair and not misleading manner.
Prioritising the security and confidentiality of our customers' data by providing comprehensive data protection training to all staff members to ensure they are well equipped to handle and safeguard customer information.
Providing comprehensive Frequently Asked Questions (FAQ) sections and helpful resources on our website and other platforms making it easier for customers to find the information they need independently.
Outcome 4: Advisory process
Our advisory process is designed to consider the individual circumstances of each customer and provide them with suitable advice. We recognise that every customer has specific financial goals, risk tolerance, and personal circumstances that influence their needs. Here's how we ensure a personalised approach in our advisory process:
Prioritising the training and competence of our team members to meet client expectations, including internal training on the fundamental principles of TCF.
Providing fair and high-quality advice based on a comprehensive assessment of each customer's financial situation, goals, preferences, risk tolerance, and specific circumstances.
Delivering personalised recommendations customised to each customer's circumstances.
Transparently presenting all available options to customers, explaining the associated benefits, risks, and potential outcomes in a clear and understandable manner.
Maintaining ongoing communication and regular reviews with customers to stay informed about any changes in their circumstances and ensure the continued suitability of our advice over time.
Strictly adhering to regulatory guidelines and industry best practices to ensure that the advice provided is appropriate for each customer's circumstances.
Outcome 5: Delivering on our service promise
Delivering on our promises and ensuring the quality of our products and services is a top priority for us. We strive to exceed customer expectations and maintain a high level of satisfaction. Here's an overview of how we achieve this:
Providing clear and realistic assurances regarding the features, benefits, and performance of our products and services, avoiding exaggerated claims or misleading information, to set accurate expectations.
Implementing rigorous quality control processes and industry best practices to maintain the highest standards in our products and services and maximise customer satisfaction.
Continuously improving our operations by regularly reviewing customer feedback and conducting internal evaluations to identify areas for improvement and deliver better value to our customers.
Providing reliable and accessible customer support channels, with a dedicated team trained to provide prompt assistance, efficient problem resolution, and ensure customer satisfaction.
Continuously monitoring the performance of our products and services, using KPIs, metrics and customer satisfaction surveys to assess our performance to identify any areas that require attention and make data-driven decisions.
Outcome 6: Minimising unreasonable post-sale barriers
We have implemented several measures to minimise unreasonable post-sale barriers and facilitate customer convenience, ensuring a seamless experience throughout their journey with us. Here are some key measures we have in place:
Streamlined onboarding process, with clear instructions and guidance to customers, minimising complex procedures and paperwork.
Accessible and efficient complaint resolution procedures, making it straightforward for customers to submit complaints through multiple channels.
Dedicated complaint resolution team to investigate and resolve issues, ensuring customers are informed throughout the process promptly and fairly.
Responsive customer support channels to assist customers with their requests, ensuring that customers receive the support they need when they need it.
Minimised waiting times to ensure customers can easily reach out to us through various communication channels, such as phone, email, or social media.
User-friendly online platforms that prioritise convenience, with intuitive and easy-to-navigate interfaces, enabling customers to access information and manage accounts, effortlessly.
Providing timely updates on product or service enhancements or any other relevant information that may impact customers to ensure transparency.
Offering personalised support and guidance to assist customers in meeting their specific needs.

As TCF is a continuous process, utilise a robust framework that includes the collection and analysis of Management Information (MI) to evaluate our performance in meeting TCF outcomes.
Management Information (MI) refers to quantitative and qualitative information gathered from various sources to provide insights into our performance as a business. It helps us monitor customer treatment, expectations and outcomes, allowing us to identify patterns, trends, and areas for improvement.
Types of MI we use to monitor key performance indicators include but are not limited to:
Response times (e.g., average response time, maximum response time, and response time distribution across different channels or departments)
Resolution rates (e.g., overall resolution rate, resolution rates by specific issue types, and resolution timeframes)
Complaints analysis (e.g., number of complaints received, root cause analysis, resolution timeframes)
Customer feedback (e.g., Surveys, Net Promoter Scores (NPS), social media, Feefo,
Customer Sentiment and Customer Satisfaction (CSAT))
Compliance reports (e.g., regulatory changes, compliance breaches or incidents, audit findings, and corrective actions taken)
Cancellations (e.g., number of cancellations, reasons for cancellations, root cause analysis)
Vulnerable Customers (e.g., number of vulnerable customers identified, the types of vulnerabilities encountered, and the actions taken to provide appropriate support)
This information enables us to proactively address any identified issues, take corrective actions, and continuously improve our practices.
In order to deliver the best possible service, we rely on you (the customer) to also play your part. An efficient service relies as much on capable and confident consumers as it does on the firms who are committed to treating customers fairly. When dealing with us, we expect you to:
Engage with us properly and provide accurate information.
Raise questions if you are uncertain about any aspect of the product or service.
Read advertisements and other material carefully.
Read any suitability letter and ensure that it properly reflects the discussion.
Use cooling-off periods to consider whether to go ahead.
Review your financial needs on a regular basis and consider taking further advice when circumstances change.
Acknowledge that some financial products or services being provided may involve market risk for the buyer, such as stock market movements and interest rate rises.
Complain to us if you perceive unfair treatment, and give us the opportunity to resolve your complaint in a timely manner.
What to do if you feel you've been treated unfairly
A critical element of TCF is how we handle customer complaints. It is our aim to provide a very high standard of service to every client, but on occasion, things do go wrong. If you have a complaint about any aspect of our service, we would like to hear from you.
To help us investigate and resolve your concerns as quickly as possible, you should contact our Customer Services team on 0345 811 9595 (option 3) or email [email protected]. A full explanation of how we will deal with your complaints and what to do if you think your complaint has not been resolved to your satisfaction is in our Complaints Procedure.
If you have a regulated consumer contract with us and are not satisfied with our final response, you may be eligible to refer the matter to the Financial Ombudsman Service. You must do this within six months of our final response, and we will also provide you with a copy of the Financial Ombudsman Service's explanatory leaflet when we send our final response.
Guide Information