Fergus is a talented automotive writer specialising in automotive and sports content. He has a Level 3 qualification in content creation and previously worked for Boxxer and The Best of Bolton.
Citroen Berlingo Crew Review 2023
The new Citroen Berlingo Crew from Citroen has undoubtedly set a new standard for practicality and versatility in the compact van segment. This latest iteration of the beloved Berlingo brings a refreshing blend of style, space, and functionality, making it an excellent choice for families, small businesses, and adventurers alike.
Rivals to the Citroen Berlingo Crew include the Ford Transit Connect and Volkswagen Caddy Cargo.
Our Berlingo Crew review covers:
Citroen Berlingo Crew Key Features
Modern exterior design, striking the right balance between utilitarianism and aesthetics
Practical and well-designed interior that focuses on comfort and convenience
The load area is 1,450mm long with a 1.8m3 load volume
Choice of efficient engines that strike a balance between power and fuel economy
Two trim levels are available: Enterprise Edition and Driver Edition
Citroen Berlingo Crew Pros and Cons:
Pros:
Affordability
Comfortable Ride
Spacious and Versatile
Cons:
Plain Exterior Design
Interior Material Quality
Limited Off-Road Capability
Design, Practicality and Boot Space
The design of the new Citroën Berlingo Crew strikes a harmonious balance between functionality and modern aesthetics. It retains the distinctive front that is characteristic of the Berlingo lineup, featuring a bold grille and sharp headlights. However, Citroën has added some subtle refinements to give it a more contemporary appearance.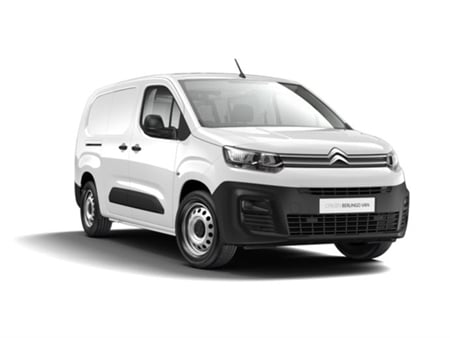 Practicality is the Berlingo Crew's forte, and it excels in this aspect. As a compact van, it is designed to cater to the needs of families, small businesses, and adventurers seeking a versatile and functional vehicle. The Berlingo Crew can comfortably seat up to five passengers, including the driver, while still providing ample legroom and headroom for all occupants.
What sets the Berlingo Crew apart is its adaptability. The rear seats can be folded individually or together in a 60/40 split, creating a flat load floor that significantly expands the cargo-carrying capacity. This makes it perfect for transporting large items or bulky equipment, making it suitable for both personal and commercial use.
The boot space of the Citroën Berlingo Crew is impressive, especially in its extended body version. With all the rear seats in place, it offers a generous boot capacity, capable of holding luggage, groceries, or other everyday items with ease. The flat load floor and low loading height make loading and unloading items a breeze, further enhancing the overall practicality of the vehicle. Whether you need to transport sports gear, furniture, or camping equipment, the Berlingo Crew's boot space can accommodate a wide range of items, making it a reliable companion for various lifestyle and work needs.
Interior and Trims
The interior of the new Citroën Berlingo Crew is designed with comfort, functionality, and practicality in mind. It features a well-thought-out layout with an emphasis on spaciousness and user-friendly controls. The cabin offers a bright and airy ambience, thanks to the large windows and optional panoramic sunroof.
The dashboard design is straightforward and uncluttered, with essential controls within easy reach. Depending on the trim level, you can find modern infotainment systems with touchscreen displays, providing access to various features, including Bluetooth connectivity, smartphone integration, and navigation. Higher-end trims may offer additional features like dual-zone climate control, premium audio systems, and more advanced driver-assistance technologies.
The interior materials are a mix of durable fabrics and plastics, with some soft-touch surfaces in certain areas. While the materials are generally of decent quality, it's essential to remember that the Berlingo Crew prioritizes practicality and affordability over luxurious finishes.
Two trim levels are available: Enterprise Edition and Driver Edition.
In 2023, the Berlingo van lineup is streamlined to offer two distinct trims - the Enterprise Edition and the Driver Edition. Unlike the previous version, which had four trims catering to various user needs, the new lineup focuses on providing options for those primarily using the van on the roads. However, the flexibility isn't lost, as customers can now customize their vans with different packs. One such pack is the Worksite Pack, which includes features like grip control, hill descent control, raised ride height, mud and snow tires, and additional underbody protection, making it suitable for worksite applications.
In addition to the trims, the Berlingo is available in two models: the shorter L1 model, known as M and the longer L2 model, known as XL. Both models have a single roof height, offering simplicity and ease of selection for buyers.
Power and Performance
There is a diverse range of engine options available for the Citroen Berlingo Crew, comprising two petrol and three diesel choices. For urban driving with lighter loads, one of the petrol engines is recommended. The three-cylinder PureTech 110, paired with a six-speed manual transmission, delivers sufficient power for city commuting, making the pricier automatic-only 130 version appear unnecessary.
However, if you anticipate spending more time on the motorway or intend to use the Berlingo Crew for towing or carrying various lifestyle equipment, opting for one of the diesel engines would be a wiser decision. It is advisable to steer clear of the entry-level BlueHDi 75, as it might feel somewhat underpowered. Instead, the 100 or 130 BlueHDi diesel engines offer stronger performance and comparable fuel efficiency, achieving around 65mpg combined. If an automatic gearbox is preferred, it's worth noting that it's available with the more expensive 130 diesel option.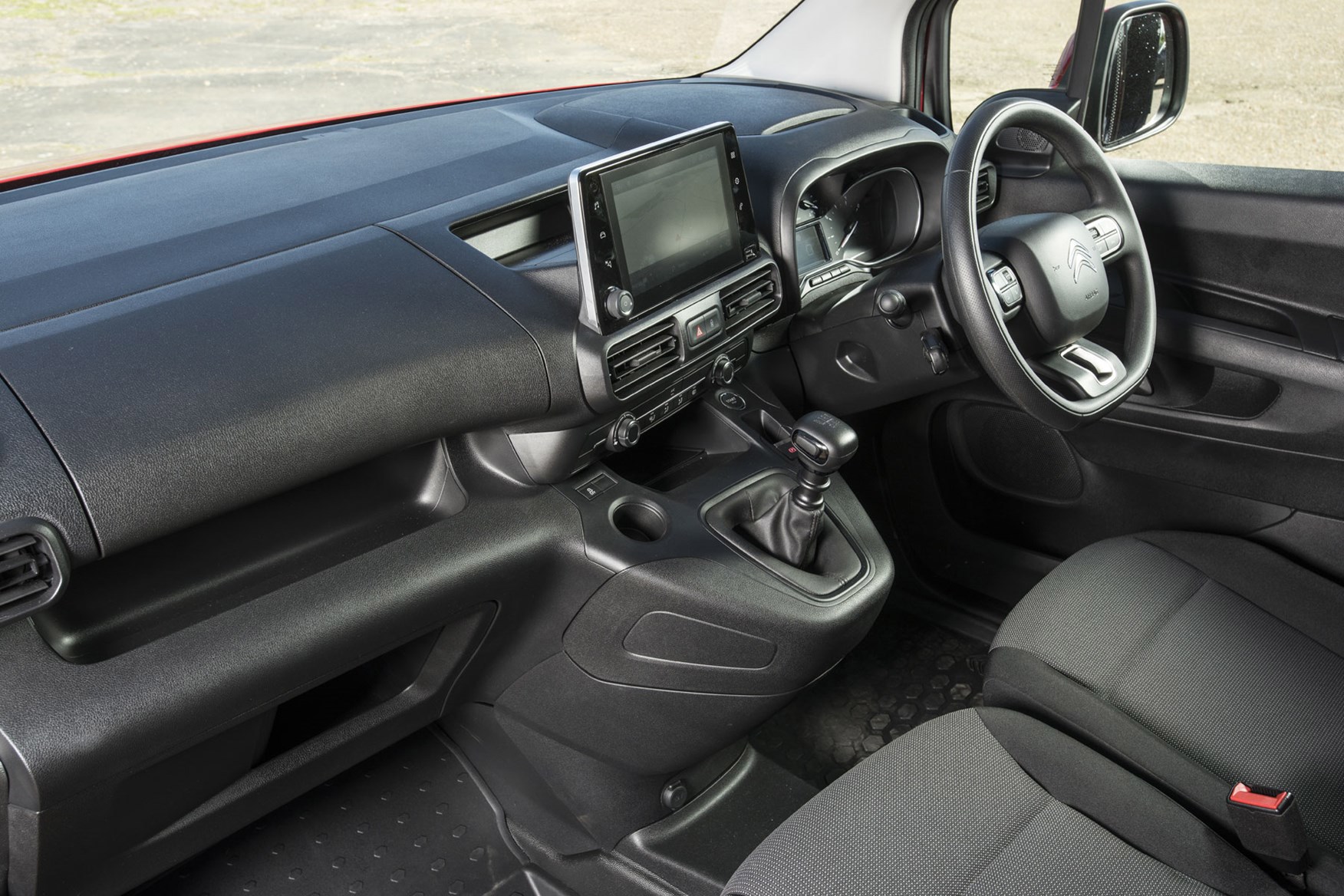 Overall, the new Berlingo Crew is a commendable offering from Citroën, successfully combining comfort, practicality, and affordability in a single package. Its impressive interior space, clever design features, and reliable performance make it an attractive choice for families, small businesses, and those seeking a versatile vehicle for various needs. While it may not have all the bells and whistles of more luxurious models, the Berlingo Crew sets a new benchmark for practicality in the compact van segment. If you prioritize functionality and flexibility over sheer opulence, the Berlingo Crew deserves a place on your shortlist.
Leasing vs Buying
The Citroen Berlingo Crew is now available for purchase at a starting on-the-road price of £27,018.00*, or it can be leased with monthly payments starting from £342.66.
We proudly offer excellent car leasing services in the UK if you're considering leasing a Citroen Berlingo Crew. Our leasing deals include a manufacturer's warranty, road tax, breakdown insurance, and free delivery to most areas of the UK mainland (excluding specific regions).
Leasing a Citroen Berlingo Crew can often be a more financially advantageous option compared to purchasing outright, thanks to the fixed monthly payments, variable mileage options, low initial rental, and flexible contract durations.
It's important to note that the 'on-the-road' price mentioned includes a year's road fund license, DVLA first registration fee, and a number plate fee. Please be aware that this price is accurate at the time of publication and is subject to change. To get the most up-to-date information, we recommend contacting your nearest Audi retailer.