I have a poor credit history, can I lease a van?

By Donna
18th December 2019
If you're thinking of leasing a van with Nationwide Vehicle Contracts, chances are you'll have some questions regarding finance eligibility.
If you've recently established your business, have experienced problems with your credit history in the past or are just new to van leasing in general, it can be difficult to determine whether your business will be accepted for vehicle finance.
To help make it easier, we've put together a short guide to explain the rules in applying for van leasing finance including information on how finance providers assess your eligibility for credit, as well as your options if you're refused finance.
What type of companies can apply for van leasing?
If you are a limited company, partnership, sole trader or LLP, you may be eligible to apply for a business van leasing agreement.
A business van lease deal offers many positive tax implications and business customers can also take advantage of exclusive extras such as outsourced fleet administration.
What business credit score do I need to lease a van?
Similar to personal leasing which often looks at an individual's credit score, as well as your ability to make regular payments on time and any other debts you may have, businesses are accessed for finance in a similar way.
Many finance companies use a scorecard system to determine the financial stability of a company, taking into consideration a range of factors including the financial history of the business, how long it has been established, its cash flow and bankruptcy or judgments, to form an overall business credit score.
As a general rule, most finance providers ask for a high business credit score in order to be accepted for van leasing finance, however, it is worth pointing out that no lender uses your credit score alone to approve or decline you for finance.
Often many other factors come into play such as:
Profit and Loss
Such as business revenues, costs and expenses. Profit and loss accounts show your total income and expenses and provide the lender an insight into your business' ability or inability to generate profit.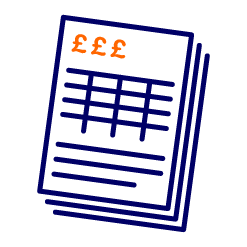 Balance Sheets
Such as company assets, liabilities and shareholders' equity. A balance sheet provides lenders with a snapshot of the financial position of a business by illustrating your business's net worth.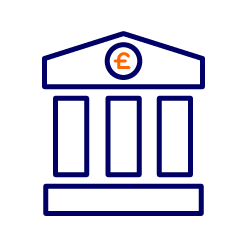 Capital and Reserves
The difference between total assets and total liabilities. This helps the lender identify any funds put aside for contingencies or to offset capital losses.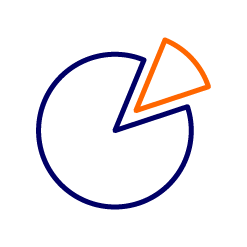 Key Ratios
This allows the lender to measure your business' progress against competitors or the overall industry and assess its financial status.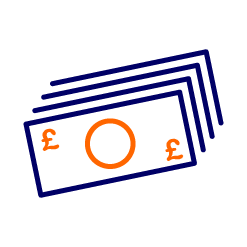 Cashflow
Specifically, how much money is moving into and out of your business. This allows the lender to determine your business' ability to generate positive cash flows and maximize long-term free cash flow.
Business Credit History
Including your ability to pay invoices on time, submit accounts and returns by the deadline. Late payments or filing can indicate financial problems.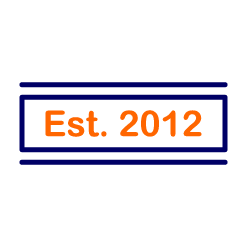 Date Established
It's common for lenders to prefer established businesses (those over two years old) or those run by individuals with at least three to five years of industry experience.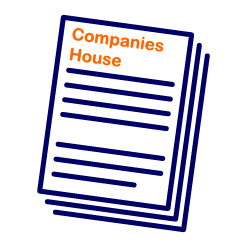 Companies House Documentation
Such as mortgages, new corporations, director changes or changes of registered addresses. Out-of-date or inconsistent information can make your business appear unreliable.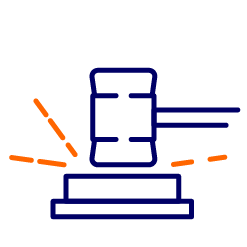 Bankruptcy or Judgments
If you declared bankruptcy two years ago or had a judgment placed on you within the last twelve months, most finance providers would consider you a risk and will be unlikely to accept you for vehicle finance.
As each finance provider uses different techniques to determine the eligibility of a business, it is difficult to say with any certainty whether you'll be accepted for van leasing however one way to get a snapshot of your financial viability is to take a look at your last accounts. If you have a good net worth (the ratio between total assets minus total liabilities), have been established for more than two years and have a decent credit history, you're more likely to be accepted for van leasing finance.
My business is less than two years old, can I still apply to lease a van?
While some finance providers will only consider businesses which have been trading for at least two years and who have submitted their first-year accounts, others will consider new-start businesses provided they can supply additional information to support their application.
If your business less than two years old or if you have been refused vehicle finance before, you may be asked to provide additional information in certain circumstances. This can include:
A higher initial rental, usually equivalent of nine months rental upfront. A larger initial rental helps to lower the total cost of the finance, which presents less of a risk to the finance company
3 months' business bank statements showing accounts history and proof of positive trading
Management accounts (if applicable)
A director's guarantee (ltd companies only)
What kind of information is required when applying for van leasing?
If you are a sole trader, partnership, limited company or LLP applying for a business contract hire agreement, you will be asked to fill out a Business Finance Application form.
Lenders will want to confirm several things before they approve you for a van lease. This can vary from case to case but generally, you will be asked to provide the following information:
If you're a Limited Company or LLP:
Company details – including name, address, company reg. number and annual turnover
Director details – including name, date of birth, marital status and least three years' address history
Business bank details – including bank name, account number and sort code
A full UK driving licence – (valid and in date) for the signing director or partner
Please note, if you are applying on behalf of a limited company or LLP, you are confirming you have authority to authorise a credit search in the name of the company and each director/partner.
If you're a Sole Trader or Partnership:
Business details – including trading name, address and annual turnover
Sole Trader/Partner details – including name, date of birth, marital status and least three years' address history
Bank details – including bank name, account number and sort code
A full UK driving licence - (valid and in date) for Sole Trader or signing Partner
Proof of address - such as gas bill, electric bill or council tax bill, all with your name on and dated within 90 days of the application date
Bank statements – some funders may request this to back up your financial situation
For supporting documentation, such as bank statements, proof of address and ID, finance companies will often require original documentation, although on some occasions scanned copies will suffice.
What credit references agencies are used to check my credit history?
Like personal leasing, most finance providers use a credit reference agency to assess your eligibility for vehicle finance. Here in the UK, there are three credit reference agencies - Experian, Equifax or Callcredit – who issue a credit score based on three key elements: robust information, sound financial management and regular monitoring.
We recommend obtaining a credit report on yourself and your business before you apply for credit. If you discover any inaccuracies or problems, you can correct them before you apply for finance. You can obtain a copy of your credit report direct from the credit reference agencies above.
How long does the credit check take?
Once your business finance application has been submitted to us, one of our sales representatives will be in touch by phone to confirm the order and to run through any necessary pre-credit checks before submitting you for finance with the lender.
On average, most funders respond to a credit application within two working days however during busy periods, it can take up to five working days to receive a response from the funder. We will contact you to let you know if you have been approved for finance by telephone or email.
I've failed finance, what are my alternatives?
If a lender refuses you credit you have several options available to you.
Challenge the decline
Firstly, if you'd still like to continue with your order and feel that the information held at the credit reference agency is incorrect, you must firstly obtain a copy of your credit file. You can get a copy of your credit report by contacting the credit reference agency direct. In addition, if have any further documentation that you believe will support your application (such as bank statements) you can send these across to us and we will forward them onto the finance company.
Look at other funding options
Another option is to discuss your other funding options with your sales consultant. As applications are assessed differently by each lender, it could be that you are declined for finance by one provider but accepted by another. Depending on circumstances, you may be able to apply for van finance through a different provider. We work with a wide range of lenders who can approve finance for customers who have had previous credit issues. Your sales consultant will be able to discuss these options with you.
Consider personal van leasing
Finally, if you have a good personal credit score, you may want to consider taking out a personal lease agreement on a van. Personal van leasing is when a private individual (instead of a business or a company) takes out a lease agreement on a new van or pick-up truck. This option is a particularly popular choice with sole traders, partnerships and limited companies who have been trading for less than a year or who have previously been denied vehicle finance.
Please note, personal van leasing is not available on every product as this funding solution is only available through selected finance providers.
Still unsure if you're eligible for van leasing finance? Find out more about How Leasing Works in our handy guides section or call us on 0345 811 9595 to speak to one of our experienced advisors.
Guide Information