Van De-Hire Charges and How to Avoid Them
By Fergus
3rd January 2023
De-hire charges have long been a bone of contention between leasing companies and their customers.
With the average de-hire charge now sitting at a hefty £376, it's easy to understand why many van drivers are worried about end-of-lease costs when they return the lease vehicle.
To help you understand more about de-hire charges, van leasing specialist, Nationwide Vehicle Contracts, has put together a short guide about common forms of damage that can result in de-hire charges at the end of the contract, and how you can avoid them.
This guide covers:
What are de-hire charges?
Simply put, de-hire charges refer to any vehicle damage that falls outside of the van fair wear and tear guidelines. While small scuffs, scratches and abrasions may be covered under fair wear and tear, more extensive damage caused by negligence and poor treatment, as well as day-to-day mishaps like car park prangs and curb scrapings, can result in de-hire charges at the end of the contract.
Common forms of damage that usually result in end-of-lease charges from the finance provider include:
Damage to wheels and trims
Chips or dents on the bodywork
Scuffs, scratches and scrapes to the paintwork
Rips, burns or holes to the seats
Damage of an unacceptable nature to the van loading area
Damage to paintwork from van graphics and decals
Damage caused by van roof fittings
Missing documentation or equipment
Average costs of damage repairs
As damage charges vary depending on the finance provider, it is advised that you request a damage charge matrix from your finance provider to give you a better idea of the charges that may apply at the end of your lease contract.
Examples of damage repair costs are below, although they can be higher depending on the extent of the damage:
Small dents, chips, and scratches – £135 - £375
Bumper dents (15mm and under) – £180 - £219
Soiled, torn, cut or burned interior – £48 - 80
Wheel scuffs – £50 - £80
Worn, damaged or missing tyre/s (including spare) – £100+
Damaged glass – £40 - £50
Replacement key (including wheel nut key) – £100 - £150 per key
Missing/incomplete service book – £100 - £256
Tips to avoid de-hire charges
So, how can you avoid hefty de-hire charges at the end of your lease agreement? Nationwide Vehicle Contracts offer five top tips to help keep costs to a minimum, including advice on challenging unfair charges.
5 tips to avoid de-hire charges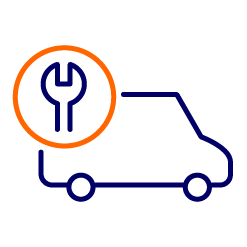 1

.
Keep on top of general maintenance
The best way to avoid de-hire charges is to ensure your van is regularly maintained and serviced throughout the lease contract duration. Vehicle maintenance should start from the first day of your lease and continue throughout the leasing period.
To keep on top of general maintenance, consider the following:
Keeping the interior clean and tidy
Having the vehicle valeted regularly helps reduce the impact of any stone-chip damage, eliminate traffic grime, and make routine washing easier.
Checking for stains and rips to the fabric and repairing accordingly
Installing seat covers to avoid damage to the fabric
Checking for scratches to the trim and repairing accordingly
Installing ply lining to the inside of the van to avoid damage when loading and offloading tools and machinery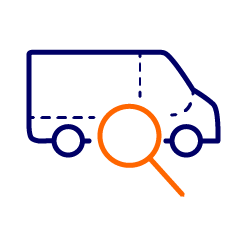 2

.
Repair any damage
You should inspect the outside of your vehicle at regular intervals, looking for dents and noticeable scratches (25mm and over in length). You should also check all glass for cracks or chips, and for any damage to the wheel or the trim. If you encounter any damage, consider correcting it as quickly as possible so it doesn't get any worse.
For small areas of damage such as scratches, chips and dents, a SMART (small and medium area repair technique) repair may be more appropriate. However, before you organise for any maintenance work to be carried out, it is important you speak to your finance provider to determine whether approval is required.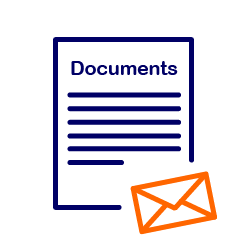 3

.
Keep important documents safe
Keep documents, as well as some other pieces of equipment, in a safe place so you're able to surrender them on the day of collection. This includes:
Any radio and security code cards
All original wheel caps and locking wheel nuts
A full set of keys, including master and spares
All documentation, such as the owner's manual, service book, and MOT certificate
Before you hand back your van, you must completely remove any signage, graphics, decals or roof fittings. Any removal of livery should be completed to a professional standard, and any bodywork surface damage should be corrected, including the removal of glue and any residue that may have been left behind. You must do this because if the finance provider has to remove them, you may be charged.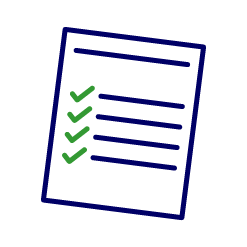 4

.
Keep a record of servicing
To avoid charges for missing, late or incomplete service records, find out your van's service and maintenance intervals and make a note in your diary.
On the day of the service, make sure the vehicle service book is fully date-stamped by an authorised repairer. For service records that are held electronically, ask for a printout of the service/maintenance report for your own records. This can then be used as proof if your finance company ever require it.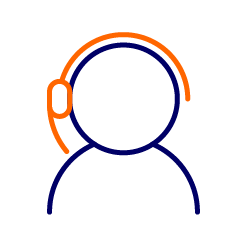 5

.
Dispute unfair damage charges
Finally, if you're unhappy with any of the damage charges issued by the finance provider, don't be afraid to challenge them on their findings. To do this, you'll need to contact them directly, usually in writing, explaining the issue and how you would like them to put things right.
If the problem is still unresolved and the financial provider's final response is deemed inadequate, you can escalate your complaint to the BVRLA Alternative Dispute Resolution (ADR), provided that they are a BVRLA member. The BVRLA dispute resolution team will investigate your complaint and will respond within five working days in keeping with their Code of Conduct.
Returning your van at the end of the lease
When you return your van to the finance provider, it will be examined to see if it complies with fair wear and tear standards. You will be asked to sign a returns form, and a copy will be handed to you to keep after the assessor has noted the mileage and the condition of the vehicle.
You may be liable to pay a fine if the damage exceeds what is deemed fair. Also, if you have exceeded the mileage allowance for your lease, You will have to pay an extra cost based on how much more you have driven.
To find out more about what happens on the day of returning your van, read our Returning Your Vehicle at the End of the Lease guide.
Guide Information