Van Leasing Fair Wear and Tear Guidelines
At the end of your lease agreement, your van will undergo a detailed inspection by the finance provider who will check the interior and exterior condition of your vehicle carefully for any damage that falls outside what is deemed as 'fair wear and tear'. If any excess damage is found, you will be liable for any charges, also known as "de-hire charges" or "lease-end penalty charges".
Find out more about how fair wear and tear guidelines work below.
What is fair wear and tear?
Fair wear and tear is the damage or deterioration that occurs to van as a result of normal use throughout the period of its lease. It is not to be confused with damage caused by an accident, negligent behaviour or poor treatment.
The same fair wear and tear rules apply for both business and personal customers, although there are different guidelines for different types of vehicles, including:
Cars
LCVs (light commercial vehicles including vans) and minibuses
HGVs (heavy goods vehicles – those over 3.5 tonnes GVW)
The assessment of fair wear and tear is generally dependent upon the age and mileage of the van. To help make fair wear and tear guidelines clearer, the British Vehicle Rental and Leasing Association (BVRLA) – the leasing industry's trade body – provide a guide as to what constitutes fair wear and tear. This industry-wide, accepted standard ensures that the rules are clear, easily understood and fair for everyone involved.
How to get a copy of the van fair wear and tear guidelines
Although the BVRLA provides general fair wear and tear guidelines, each finance provider has its own set of fair wear and tear rules, broadly based on the general guidelines.
If your current lease van or pick-up truck is with Nationwide Vehicle Contracts, we will send you a copy of the fair wear and tear guidelines for your finance provider prior to the end of your contract. If you are nearing the end of your lease, you can also request a copy of the fair wear and tear guidelines from Nationwide Vehicle Contracts by contacting your sales advisor.
What is included in the van wear and tear guidelines?
The information provided on this page is intended as a guide only. Before returning your van, please ensure you consult the official wear and tear guidelines for your vehicle. Contact your sales advisor to obtain a copy.
For drivers of light commercial vehicles (LCVs) and minibuses with up to 17 seats, the guidelines offer van-specific guidance on the acceptable fair wear and tear allowed for specific areas of the van, including:
Vehicle body and paintwork (including the removal of any advertising stickers)
Loading area
Sills and door seals
Grille and bumper
Glazing and lights
Mirrors and external fittings
Interior condition (including cleanliness)
Tyre wear and wheel rims
Mechanical condition
Documentation and keys
The guidelines also include:
Example photographs of acceptable and unacceptable damage on vehicles
An explanation as to why end-of-lease charges exist and how they are calculated
Guidance on how to inspect your vehicle for damage prior to handover
Glossary of terms defining various types of damage, for example 'abrasion', 'dent' and 'chip'
Common problems
Some of the most common problems that result in customers having to pay lease-end penalty charges for commercial vehicles include:
Dents, scuffs, scratches and scrapes to the paintwork
Rips, tears, holes or missing parts to the loading floor or lining
Broken, cracked or deformed grilles and bumpers
Damage or deformities to wheels and trims
Broken windows or lights
Soiling, stains, rips, burns or holes to the interior seats and carpets
Missing interior parts
What to do when your van is due for collection
To ensure the collection of your van goes as smoothly as possible, please ensure that everything that was given to you with your van is returned. This includes:
All keys, including master and spare keys
All original documents such as the owner's manual
The signed/stamped service book
A valid MOT certificate (if applicable)
All emergency equipment supplied with the vehicle (e.g. jack, wheel brace, warning triangle)
The spare wheel and/or tyre mobility set
All optional equipment fitted to the vehicle (e.g. tow bars, racking for loading area, security shutters, roof rails)
Any radio code cards, SDs, CDs or DVDs for satellite navigation. Please ensure that any personal information, such as your home address has been deleted from the sat nav system prior to collection
Please also ensure that you remove any personal effects from the vehicle, including any unrelated keys on the key fob. On the day of collection, the collection agent will check over the van and record its condition and mileage on a Vehicle Condition Form which you will be asked to check and sign.
Upon its return to the finance provider, the van will undergo a full inspection for damage and a detailed appraisal report will be sent to you regarding the condition of your vehicle. In all cases, the finance provider will endeavour to assess damage recharges fairly, charging on a repair rather than replacement basis wherever possible.
How to prepare for returning your van
If you are nearing the end of your lease agreement, it is important that you take the time to properly inspect your van before it is collected by the finance provider. A pre-collection inspection helps you to fully understand what damage there is on the vehicle and helps avoid any surprises in terms of unexpected costs.
Start preparations early
The BVRLA advises that you inspect your van for damage 10 to 12 weeks before it is due to be returned to give you enough time to arrange for any necessary repairs to be carried out.
Be objective – Use the fair wear and tear guide and inspect your van as objectively as you can. Consider asking a friend or colleague to help you.
Inspect your vehicle in natural daylight – Inspect your vehicle in good natural daylight as this will help you spot any dents or scratches that may otherwise be difficult to see.
Ensure your van is clean inside and out – Water marks and dirt can mask bodywork damage and all interior upholstery must be stain-free.
Conducting your own assessment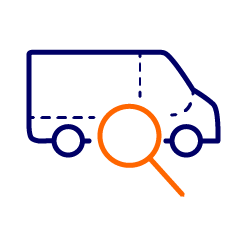 1

.
Inspect one panel at a time
Walk all the way around the vehicle, checking each panel at a time for significant damage. Don't forget the roof.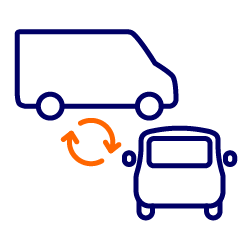 2

.
View the vehicle from different angles
You are more likely to spot dents if you look down a vehicle's panel in profile (side on) rather than looking head on.
3

.
Check glass areas thoroughly
Don't forget to inspect the lamps, windscreen and mirrors for any chips, cracks or holes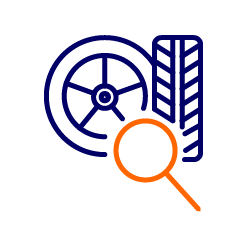 4

.
Check wheels, trims and tyres for damage
Don't forget to check the spare wheel too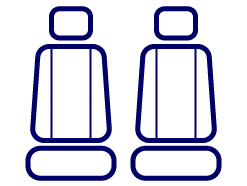 5

.
Ensure the interior is clean and valeted
Check the seats, carpets and interior trim for any odours, tears, burns or stains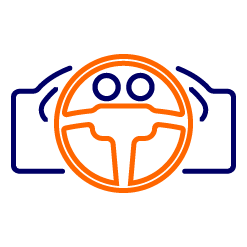 6

.
Inspect all dashboard and other controls
Everything must be fully functional, including audio equipment and accessories
How to rectify any damage on your van
If you find any damage that you believe is likely to incur a penalty charge as part of your inspection, you can arrange to correct the damage before the van is returned. It is important to mention that before any maintenance work is carried out, you must speak to your finance provider to determine whether its approval is required.
Regular service and maintenance
The most effective method of avoiding penalty charges is to keep on top of the van's maintenance and appearance throughout your lease period. This includes keeping the vehicle properly serviced in accordance with the manufacturer's recommended service schedule. Keep it clean and polished and ensure that the annual service is carried out by an accredited garage and that the van's service record is stamped each time.
Chips, dents and scratches
Any damage should be repaired as soon as possible after it occurs
All work must be completed by a professional who provides a full warranty
Windscreen and windows
Any damage to the driver's line of sight must be repaired immediately
Small cracks can easily be repaired using SMART (small and medium area repair technique)
Wheels, tyres and trims
Regularly check that tyre pressures are kept at the recommended PSI to avoid unnecessary wear
Any damage to wheel trims or alloys (e.g. caused by kerbing) must be rectified
Van interior and equipment
Drivers or passengers should not smoke in the van and any staining must be removed before return
All general equipment, controls, accessories and in-van entertainment systems must be replaced equipment of a similar spec if stolen or lost. Ensure any appropriate approval is given by the finance provider if you have any concerns.
For more information and advice, consult the fair wear and tear guide provided by yo
Guide Information