Van Manufacturer Warranty Guide

By Alex
29th December 2022
If you rely on a van for your business, you want to ensure that if any issues arise your van can be fixed cheaply and back on the road as soon as possible. A manufacturers warranty does just this.
In this helpful guide, van leasing experts ,Nationwide Vehicle Contracts, touches on everything van warranty related including what a van warranty is, what it does and doesn't cover, and the best policies out there to the customer.
This guide covers the following:
What is a van manufacturer's warranty?
A van warranty covers the cost of labour and parts over a set period should your van need repairs due to electrical or mechanical problems.
Warranty can help keep costs down when it comes to repairing your van.
There are three main types of van warranty:
Manufacturer's warranty: This comes when you buy a new or used van from a manufacturer. The length of the policy and terms of the agreement can vary depending on the manufacturer.
Independent dealer warranty: Independent dealers usually provide a warranty if you buy from them. They normally aren't as wide-ranging as a manufacturer's warranty and may only last for an initial period after purchasing the car.
Extended warranty: This is a warranty you take out yourself from a provider
What does a van manufacturer warranty cover?
Most van warranties cover any electrical, mechanical, or manufacturing defects during the warranty term. However, it's important that you check the terms and conditions of your policy to fully understand what it covers.
A good van manufacturer's warranty typically covers:
Engine
Most engine issues are covered under warranty, including stalling, overheating, smoking, and leaking engine coolant.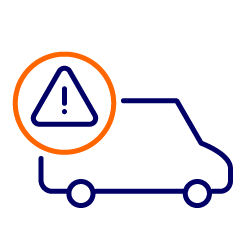 Transmission system
Common transmission system issues include slipping, grinding, and jumping when accelerating. These are generally covered as part of your warranty.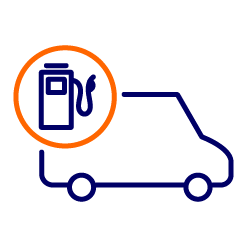 Fuel and ignition systems
Problems with the fuel system are usually covered as well as the engine misfiring and burnouts.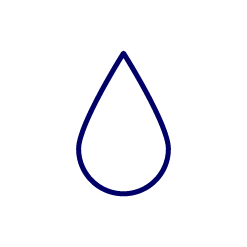 Cooling system
Failures with the cooling system which cause the engine to overheat are covered under warranty.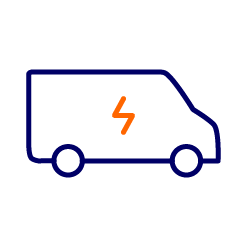 Electrics
Issues with the electrics, such as loose wires or issues with the fuse box, will be covered.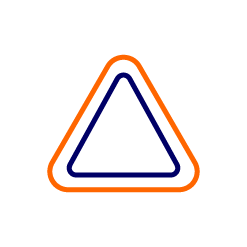 Gearbox
Problems with the gearbox will be covered by warranty, including transmission fluid spilling, difficulty accelerating, and shifting gears.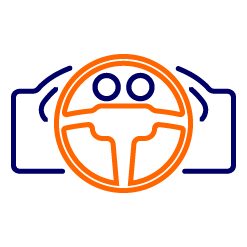 Steering
If the steering wheel is hard to turn or feels jerky, it will likely be covered under warranty.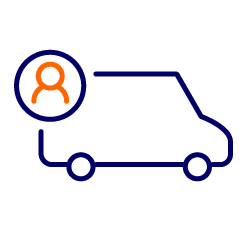 Suspension
If your shock absorber fluid has leaked, it will eventually cause suspension failure; this is usually covered under warranty.
As new vans and commercial vehicles leased with Nationwide Vehicle Contracts are supplied through the manufacturer's franchised dealer network, they come with manufacturer's warranty, breakdown recovery and road tax.
What is not covered by the van manufacturer's warranty?
Typically, most manufacturer warranties do not cover damage or deterioration of parts caused by normal wear and tear so it is important to check any policy exclusions before attempting to make a warranty claim.
Typical exclusions on a van manufacturer's warranty include: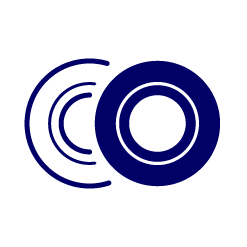 Tyres and wheels
Damage to tyres and wheels is extremely common, especially if your van has a heavy load; as a result, they're not covered under warranty.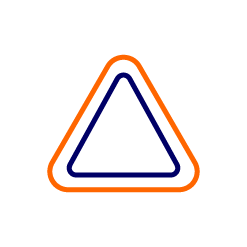 Catalytic converter
Over time, catalytic converters begin to deteriorate. This falls under fair wear and tear, so it won't be covered under warranty.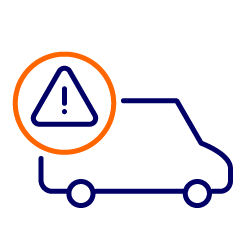 Brakes and clutch
Brakes and clutch deteriorate over time and at no fault of the manufacturer, so their faults aren't covered under warranty.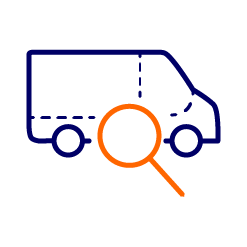 Bodywork and paintwork
Any cosmetic damage caused by the driver or the environment won't be covered.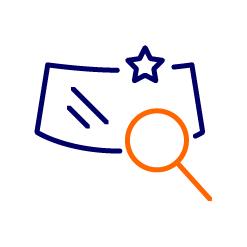 Glass and headlights
It's the driver's responsibility to ensure the lights on the van are working, so they're not included in your warranty.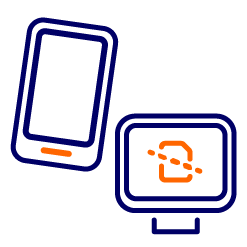 Third-party repairs
Accessories added to the vehicle not supplied by the manufacturer won't be covered under warranty.
Damage to audio equipment and satellite navigation systems might also be excluded.
Do all vans come with a manufacturer's warranty?
All new vans provided by Nationwide Vehicle Contracts will be covered by their manufacturer's standard warranty. Most warranties last between three and five years and include repairs and replacements on most manufacturing faults.
For older and used vans, it's a bit different. The age, mileage, and MOT and servicing condition of the van may restrict the type of policy issued. Van warranties on used vehicles aren't a legal requirement in the UK, so the first port of call should be to double-check whether one is provided.
How long is the manufacturer's warranty on a new van?
The length and mileage limit of the manufacturer warranty depends on the actual manufacturer, but the basics of van warranties are the same.
Most manufacturer warranties cover a vehicle for three years or 60,000 miles (whichever comes first), but a few manufacturers, such as Nissan and Maxus, offer longer warranty periods.
When your warranty period ends, you can buy another warranty to protect yourself or extend the one you already have.
If your lease deal is longer than three years, most manufacturers will allow you to purchase an extended warranty, also called 'Mechanical Breakdown Insurance' (MBI). MBI is a vehicle warranty designed to protect you against paying for unexpected breakdowns after your original warranty has expired.
Which vans come with a five-year warranty?
Maxus and Nissan are the only two van manufacturers offering a five-year van manufacturer's warranty as standard.
Depending on your Maxus van, you'll be covered for five years, or either 125,000 miles or 60,000 miles. It covers any parts that are found to have a material or assembly defect that Maxus recognise.
Nissan offers their LCVs a five-year or 100,000-mile warranty package which covers your entire vehicle from manufacturing defects. If anything goes wrong, a Nissan dealer will repair your car free of charge.
When does the van warranty period start?
Your manufacturer warranty period starts from the vehicle registration date. This is the date your vehicle is first registered with the DVLA. This is NOT the delivery date of your vehicle.
You can find out the registration date for your vehicle by checking the DVLA website.
What are my responsibilities as the driver?
When you lease a vehicle with Nationwide Vehicle Contracts, you agree to run and maintain the vehicle in accordance with the manufacturer's guidelines. This includes servicing the vehicle in line with the recommended van service schedule. Your warranty may be invalid if you:
Miss any scheduled services
Use an 'unauthorised' garage for any repairs
Make modifications to the van that may invalidate the warranty
Claims arising from neglect of the vehicle
Use unapproved fuel, lubricants or parts which result in the vehicle having to be repaired
How do I find out the warranty period for my lease van?
Search for the manufacturer of your lease van below to find the length of the manufacturer's warranty and the contact number you need to call in case of a claim.
When you buy a new Citroën, you can relax with the knowledge that it comes with a comprehensive three-year or 60,000 miles (whatever comes first) manufacturer warranty, covering any manufacturing defects that may arise. To make a claim, call Citroen on 08002851707.
Every new Dacia comes with a three-year or 60,000-mile warranty, including high-quality repairs with original parts. An extended warranty is also available to purchase, up to three years, with varying mileage limits. To make a claim contact Dacia on 0344 335 1111.
Fiat's manufacturer's warranty is for 24 months, with a further 12-month retailer warranty available. This covers a comprehensive service with repairing or replacing defective parts, labour time, and the supply of necessary consumables. To make a claim, call Fiat on 00 800 342 800 004
All new Ford commercial vehicles come with a comprehensive three-year or 60,000-mile warranty that offers protection while helping to control costs. Their cover includes paintwork and corrosion damage caused by a manufacturer's fault and repaired or replacement parts. To make a claim, call Ford on 020 3564 4444.
All new Isuzu trucks come with a three-year unlimited mileage warranty. Included in the warranty package is a 24/7 emergency breakdown service. You can contact Isuzu by calling 01925 853870.
All new Land Rovers receive a comprehensive three-year warranty with unlimited mileage. Land Rover will replace or repair any part with a manufacturing defect free of charge. Contact Land Rover on 0370 500 0500.
The Maxus Deliver 9 is covered by a five-year or 125,000-mile warranty. The all-electric eDeliver 3 and eDeliver 9 are covered for five years or 60,000 miles, and their batteries are covered by Maxus' eight-year or 100,000-mile coverage. To make a claim, call Maxus on 0330 011 9879.
All new Mercedes Benz vans, if originally destined for the UK, receive a three year warranty with unlimited mileage. Included in the warranty are most parts and assemblies, such as engine, transmission, air conditioning, and consequential damage to covered parts. To make a claim, call Mercedes Benz on 0345 641 9757.
Nissan's five-year or 100,000-mile warranty covers your entire vehicle from manufacturing defects, from the front bumper to the rear. A mechanic will repair or replace parts covered by the warranty free of charge, so you can drive confidently. You can contact Nissan on 0330 123 1231.
Every new Peugeot commercial vehicle with a three-year, 100,000-mile manufacturer warranty. It guarantees the repair and replacement of any faulty parts covered by the warranty, free of charge. You can extend your warranty on any Peugeot, provided it's less than ten years old, has covered less than 100,00 miles, and is currently covered by a warranty. To make a claim, call Peugeot on 0344 573 8050.
All ICE and Hybrid Renault LCV registered from 1st January 2023 come with unlimited Renault's base vehicle warranty for first 24 months, then limited to a total of 100,000 miles or three years, whichever comes first. To make a claim, call Renault on 0344 335 00000.
Every new Toyota comes with a three-year warranty, followed by a 12-month or 100,00-mile additional warranty with every qualifying service, active for up to ten years. If you have an electric or hybrid van, your battery is covered for 15 years by Toyota. To make a claim, contact Toyota on 0800 246 824.
Vauxhall's new vehicle warranty ensures your peace of mind against material or manufacturing defects for three-years or 60,000 miles, with unlimited mileage for the first 12 months. This applies to all cars and vans except the Vivaro and New Movano, which carry a limit of 100,000 miles from first registration. Get in contact with Vauxhall on 03456002075.
Volkswagen vans come with a comprehensive three-year warranty. They'll fix any problems with manufacturer or workmanship defects free of charge. The warranty is applied to new Volkswagen commercial vehicles bought from a Van Centre, which is registered and used in the UK. Crafter models registered after 1 June 2009 and Crafter Vehicles registered after 24 April 2018 have coverage of three years with unlimited miles. For all other models, it's unlimited in the first two years and limited to 100,000 miles in the third. To make a claim, call 08007834909.
Is breakdown cover included in the van manufacturer warranty?
In addition to the manufacturer's warranty, most van manufacturers include breakdown cover as part of their standard cover.
Breakdown cover typically varies from one to five years and starts from the date of vehicle registration. Most van manufacturers offer at least 12 months of roadside assistance, while others offer up to four years cover.
If you have any further questions about manufacture van warranties, please call us on 0345 811 9595 to speak to one of our leasing specialists.
Guide Information