Mercedes Vito Van Leasing
Whether you opt for the 100% electric e-Vito, mid-sized Vito Tourer or six passenger Vito Crew Van, the new Mercedes-Benz Vito range is a game-changer for small businesses. Featuring a new exterior style, a car-like cabin, lower running costs and a reduced lease price, there's plenty that appeals in the new Vito.

View our latest lease offers on the Mercedes-Benz Vito with flexible mileage, contract length and initial rental terms for both business and personal users.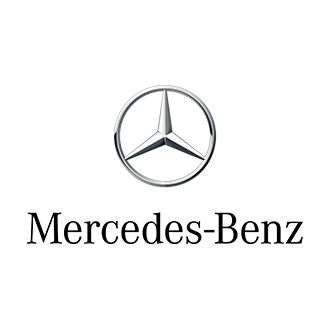 Complete Care Terms and Conditions
Complete Care is available to drivers aged between 21-70 with no more than 2 "at fault" claims in the last 2 years and no more than 6 points on driving licence. The driver must not have been subject to a driving ban in the last 5 years and must have held a full UK/EU licence for at least one 1 year. High value electric vehicles are available to drivers aged between 25-70 with no "at fault" claims in the last 2 years and no points on driving licence. The driver must not have been subject to a driving ban and must have held a full UK/EU licence valid for at least 5 years. Prices are based on the postcode of the customer. 72% of our customers would qualify for the advertised price however a confirmed rate will be sent in writing upon request.
In the event of an incident resulting in damage, loss or theft to the vehicle, the customer will be required to pay an excess known as a Customer Incident Charge (CIC) if they are found to be "at fault". The CIC varies depending on the number of "at fault" incidents for the vehicle and is an escalating charge as follows:
First incident is £250

Second incident £350

Third and subsequent incidents £750
For high value electric vehicles, the CIC is £1000 for the Tesla Model 3 & Y, Porsche Taycan and Audi e-tron GT and £2000 for the Tesla Model S & X and Mercedes-Benz EQS.
If a repair is lower than the CIC, then the customer will only be charged for the loss, also known as a Customer Elected Payment (CEP).
Full eligibility criteria, restrictions and policy exclusions are available upon request.
Why Lease The Vito?
Alex Bradley is a skilled writer and digital content specialist focusing on automotive and sports. He has a degree in Multimedia Journalism and previously worked for The Northern Quota as Head Sports Editor.
Mercedes-Benz e-Vito Review 2023
The Mercedes-Benz e-Vito is an electric van that's perfect for urban-based businesses looking to improve their sustainability. The e-Vito comes with a range of up to 162 miles, good build quality, and a spacious interior.
Rivals to the e-Vito include the Vauxhall Vivaro-e and Maxus eDeliver 3.
Our Mercedes-Benz e-Vito review covers:
Mercedes-Benz e-Vito Key Features
Good looking exterior with a nice Mercedes grille
Well-built interior
Payload ranges from 6.0 to 6.6m3
85kW electric motor powered by 66kWh battery
Two trims: Progressive and Premium
Mercedes-Benz e-Vito Pros and Cons:
Pros:
Fast charging capabilities
Solid and well-built interior
Good driving performance
Cons:
Range still isn't great
Interior tech feels outdated
Rivals are cheaper
Design, Practicality and Boot Space
The e-Vito is currently in its third generation and has always been among the best-looking electric vans on the market. Its exterior features sleek lines and a classic Mercedes-Benz front grille that some business owners will find hard to resist.
The e-Vito's interior is the same as the normal van, so it will fit the bill for most businesses. However, if work requires you to rack up the miles on the road, the e-Vito might not be the choice. Its low roof makes it feel cramped inside, which is worsened if there are three people in the front.
Mercedes have got rid of the compact L1 version, so only L2 (Long) and L3 (Extra-Long) are available. The entry-level L2 has a maximum payload of 882kg and a load volume of 6.0m3. Go for L3, and you get an extra 230mm in length which increases load volume to 6.6m3. However, the payload decreases to 847kg.
Interior and Trims
The e-Vito's interior is what you'd traditionally expect from a van; it's no-frills and is built to last. Even so, it does include a few nice touches, such as black fabric seats, an eight-way adjustable driver's seat, and turbine-style air vents. It will serve you well for the entirety of your lease, but if you want a premium edge to the interior, look towards the Vauxhall Vivaro-e.
On the dashboard is a seven-inch touchscreen infotainment system that includes a DAB radio, Apple CarPlay/Android Auto, Bluetooth, and two USB sockets. The system is decent and easy to read, but the screen is relatively small and not as high-tech as other systems found in the Vivaro-e or Ford Transit Custom PHEV.
Two trims are available for the e-Vito: Progressive and Premium.
Progressive comes with 17-inch steel wheels, halogen lights, electrical steering, a twin co-driver seat, semi-automatic air conditioning, a heated driver's seat, twin side loading doors, 180-degree opening rear doors, a reverse camera, active brake assist, attention assist, and cruise control.
Premium adds to this with 17-inch light alloy wheels, a chrome grille, adaptive brake lights, 4-way lumbar support for the driver's seat, a leather steering wheel, front and rear parking sensors, and front fog lights.
Power and Performance
The e-Vito comes with an 85kW electric motor powered by a 66kWh lithium-ion battery. The motor powers the front wheels to propel the van forward and is paired with a single-speed automatic transmission.
The electric motor comes with 116bhp and a top speed of 75mph. However, what will interest you most is its range of up to 162 miles, a huge increase from the previous e-Vito. This is extremely competitive and is on par with rivals like the Vivaro-e.
Charging for the e-Vito is also very good. Using a 7kW home charger, it can charge from 0-100% in around eight hours and has rapid-charging capabilities, so it can charge from 10-80% using an 80kW charger in just 35 minutes.
On the road, the e-Vito is a pleasant drive. The electric motor is responsive and picks up from a standstill very quickly, which is handy if you often rush from one job to another. It also easily makes its way up to motorway speeds; however, once it gets there, it feels slightly strained. It's best to stay around 55-60mph rather than 70+.
The main thing to consider when driving the e-Vito is the three modes that alter the system to cut power and save battery. At the same time, you'll also need to consider the different brake recuperation levels, which vary how hard you brake when you take your foot off the throttle. The top 'D-' brakes so much that you hardly need to use your left foot, making motorway driving a breeze.
Leasing vs Buying
Prices for the new Mercedes-Benz e-Vito start from £36,012.00 OTR* or to lease from £446.39 per month.
Looking to get behind the wheel of the Mercedes-Benz e-Vito? Nationwide Vehicle Contracts is one of the UK's largest van leasing brokers and offers a range of leasing deals to suit your every need.
Leasing may be cheaper than an outright purchase, thanks to fixed monthly payments and various benefits included in your deal.
*' On the road' price correct at time of publication and includes one year's road fund license, DVLA first registration fee and number plate fee. Prices are subject to change, always check with your nearest retailer.