The FIA's all-electric racing series zapped into action last Saturday. Forget purpose-built race tracks with forgiving swathes of tarmac: 20 of these single-seater racing cars pounded around Beijing's Olympic stadium on a circuit built on public roads and lined with unyielding concrete and steel barriers. Cue old-fashioned close-quarters duelling in futuristic, cutting-edge machinery and one almighty airborne crash.

If the event left you a little confused, here's a quick roundup of everything you need to know about the new sport.
1. Give me the 60 second summary.
Formula E is a brand new global racing series built around pioneering technology and a throw-out-the-rulebook approach to its format. It's an FIA-sanctioned motorsport featuring purpose-built electric single-seat cars scrapping around street circuits. Ten teams will each pitch two drivers into battle over a season composed of 10 rounds (although one event has been dropped and we're not yet sure if it will be replaced) that began last week and will run through until summer 2015. Each event crams practice, qualifying and the race itself into a single Saturday; each driver uses two cars in the main race, as limitations in current battery technology mean they will only last for 25mins. All teams are using the same car in the first year; called the Spark-Renault, it takes the motor from the McLaren P1 supercar and marries it to batteries from Williams, all bolted onto a chassis made by Dallara and rolling on 18? low profile, all weather tyres from Michelin.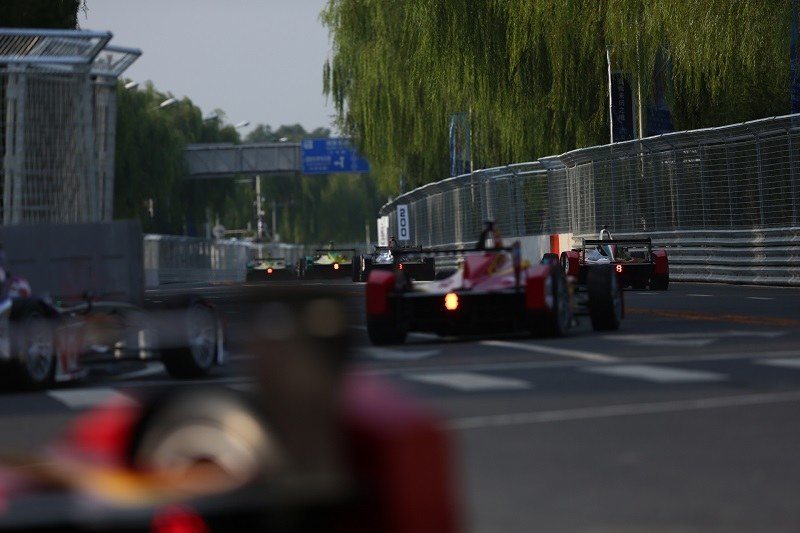 2. It'll be a silent milk float parade.
Ahem – did you see the race? The Spark-Renault looks like the offspring of a particularly steamy night between F1 and IndyCar: sleek, stylish and sexy. Just look at those squat haunches and rounded fairings. Phwoar. And they aren't slow. The Spark-Renault has a restricted top speed of 225km/h, largely due to the types of tracks the drivers will be racing on – lots of tight turns, sprinkled with a smattering of short straights. If you want the techy numbers, the powertrain's peak power is 200kW, which is available to drivers in practice and qualifying sessions. For the race, power is limited to 150kW, while the Fanboost-winning drivers get a brief upgrade to 180kW. The cars run six power maps, adjusted by the driver, as well as regenerative braking systems to recover energy from the rear wheels. They sound like jets on take-off as they go past, so races are anything but silent. Oh, and the Spark-Renault does the zero-to-sixty sprint in under three seconds.
3. Fanboost?
The Fanboost feature encourages fans to vote online for their favourite drivers. The top three drivers receive two five second "turbo boosts", one for each car. The idea has proved controversial, but the drivers are open-minded about the whole thing. When and where to deploy the boost will be the driver's decision, and it is really only enough for one move – on a tight, twisty street circuit, even that might not be enough to make a pass stick. (In Beijing, Lucas di Grassi was one of the three drivers with the extra boost – but he chose not to use it all and went on to win the race.) While Fanboost has been decried as the end of the world by motor racing purists, the concept is encouraging teams and drivers to throw open their doors to fans like never before and get stuck into social media in a big way. Yes, it's something a popularity contest, but it does mean we're getting a whole lot of quirky content that other sports simply don't provide, including Virgin Racing driver Sam Bird doing push ups for votes.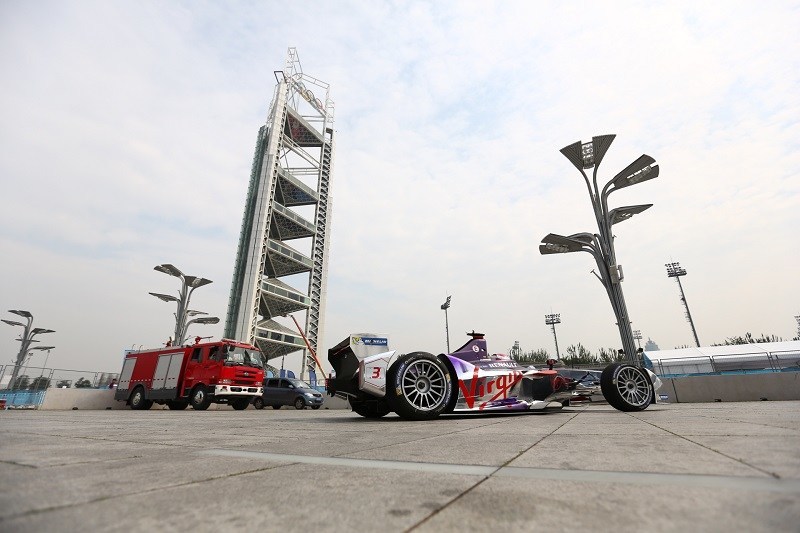 4. Any decent drivers?
In a word, yep. There are some very fast drivers who haven't yet landed a full-time F1 drive – including Abt, Birdi and Felix da Costa. A chap called Prost is running a team (yes, that's the Prost who has four F1 titles to his name). There are lots of faces familiar from F1, including Trulli, Alguersuari, Senna (Bruno), Chandhok, Piquet Jr, Heidfeld and di Grassi. Then there are two very quick female drivers (Legge and Cerruti), whose mere presence makes the all-male F1 seem like a dinosaur. Experience will count for something but this is an all-new format, with all-new cars on all-new tracks – and all-new car swaps that mean the drivers have to spring from one car to the next mid-way through the race. There is no historic data with which to build millimetre-precise simulators, and the one-day format means mistakes will not go unpunished – with no spare chassis, if a driver gets a little too intimate with the barriers in any of the sessions, that's game over for the race. So the drivers will need to get to grips with the cars and tracks very, very quickly – easier said than done with high torque levels, low-profile treaded tyres and no aural cues to let them know when to change gears. We saw plenty of damage done to the new cars at the first race.
5. Where will the races be?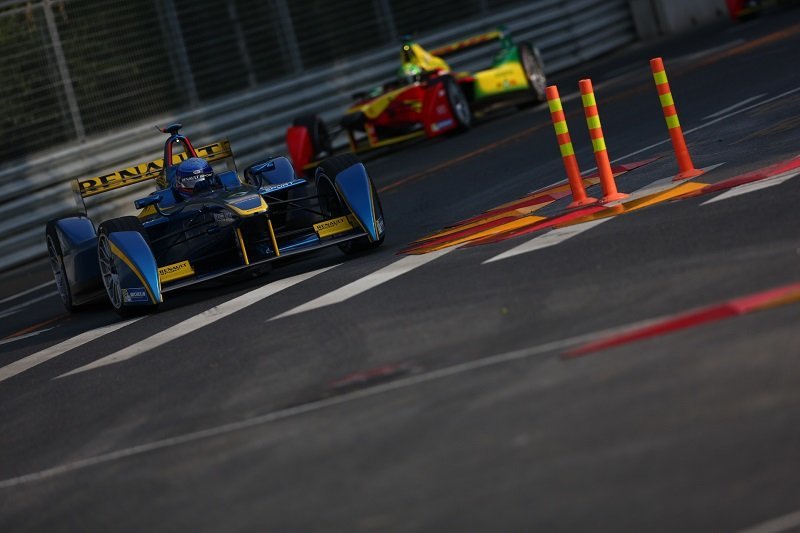 China, Malaysia, Uruguay, Argentina, two in the US, Monaco, Germany and the UK. The missing round was due to take place in Brazil; several replacements have been rumoured, including Mexico. They're spaced out to allow logistics partner DHL time to ship the stuff from race to race by sea to minimise the carbon footprint of the series.
6. The UK? Really?
Yep – the last race of the first season is scheduled to hit London in June 2015, at Battersea Park. Britain has quite a stake in the new sport, with all teams based at the Formula E technical HQ at Donington Park, British manufacturers supplying bits for the car (Williams, McLaren, Hewland, Alcon) and British drivers on the grid (Bird and Legge).
7. Where does the electricity come from?
At the Beijing race, power was supplied by generators running on a low-emission by-product of biodiesel called glycerine, and solar panels. That's important because while electric cars produce no carbon dioxide at the tailpipe, generating and distributing electricity usually involves burning an awful lot of fossil fuel and piping it along colossal infrastructure that is hugely energy-intensive to produce – hardly a green message. The series organiser has chosen instead to try out a pioneering combination of nifty on-site technologies that will dramatically cut the carbon implications of the power being consumed. Manufacturing is restricted too to keep carbon low – no in-season development of the car, only one set of tyres per car per race day, only one motor, gearbox and battery per car for the entire season.
8. There are going to be a lot of cables.
Not as many as you'd think. The safety cars are electric too, and charged wirelessly. Qualcomm has fitted its static induction charging to two BMW i8s, which will fill the pace car role (deployed to marshal the race cars following a hazard on track), and to a pair of BMW i3s, which will be used as extraction and medical vehicles.
9. Alright, alright. Where and when can I watch it?
In the UK, the races are shown live on ITV4; highlights are carried by BT Sport. The broadcast team includes four time IndyCar winner Dario Franchitti, the BBC's Jack Nicholls, event anchor Nicki Shields and Red Dwarf actor Robert Llewellyn. In the UK, ITV coverage is fronted by BBC F1 reporter Jennie Gow. There really is no excuse to miss it.
10. W
here do I go for more information?
The official series website is fiaformulae.com. Of course, you'll want to check out current-e.com too, and you can follow the series on Twitter at @fiaformulae and @current_e.
Ross Ringham is editor at Current E. He's been writing about Formula E there since March 2013.

All Image Credits: S
hivraj Gohil for Current E