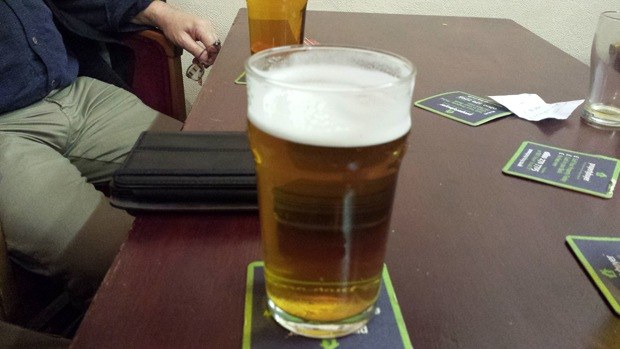 Recent figures released by the Department for Transport (DfT) has revealed that in 2014, 240 people in Great Britain were killed in crashes where at least one driver was over the drink-drive limit, a figure that has remained generally constant since 2011 - and 70% of those fatalities were men, with an extra 7% seriously injured.
And with drink-drive fatalities provisionally estimated to remain the same, accounting for 13% of all road deaths in 2015, road safety charity Brake has called on the Government to take urgent action with drink-driving laws.
Road casualty reduction targets were removed in 2010, and Brake see this as a cause of the stagnation rather than a reduction, with the DfT seemingly content with the figures, but Brake continues to push the Government to "consider the devastation that even a single death caused by drink-driving can bring and implement a zero-tolerance policy to drink-driving."
The new figures reveal some interesting (and sometimes unsurprising) statistics that need acting upon if drink-driving is to become a thing of the past.
70% of drink-drive deaths in 2014 were males and 77% of those killed and seriously injured. Awareness amongst this group needs to be increased if the male representation amongst the figures is to fall.
The age group especially at risk of dying in a drink-drive crash in 2014 has changed from 2013. It is not, as you would expect, the youngest age group (17-25) but 25-39 year olds, with 25% of drink-drive deaths in 2014 occurring as a result of a 25-39 year old behind with wheel over the legal limit.
In fact, there was good news with the percentage of 17-24 year old drivers dying as a result of drink-driving dropping to 21% in 2014 - still too many, but an improvement.
Lucy Amos, research advisor for Brake, said: "The statistics released today reveal a worrying level of stagnation in the number of people killed because of drink-driving, with the numbers remaining unchanged since the previous year. Drink-drive fatalities in the UK have now remained almost static since 2009 and it's clear that decisive action is urgently needed to achieve further reductions in deaths and injuries. Through our work with bereaved families, we see the countless lives devastated when someone is killed by a drink driver, and it is for this reason that Brake is calling for a zero-tolerance drink-drive limit, the reintroduction of casualty reduction targets and greater prioritisation and resources for traffic policing to tackle the problem."
For many years, Brake has campaigned for an effective zero-tolerance drink drive limit of 20mg alcohol per 100ml blood, through its' not a drop, not a drag campaign, yet the English and Wales limit remains at 80mg, despite Europe and Scotland having reduced theirs to 50mg.
Maybe the Government sees stagnation as some sort of progress - which, in a some ways, it is - but stagnation needs to be seen as a halt to increase rather than anything else, and a reduction policy now needs to be implemented.
This is the case with the figures that concern the number of people seriously injured by a drink-drive collision, where they have fallen for the third consecutive year, this time by 3%; and with the overall number of drink-drive casualties which has reached 5,620, the lowest level on record.
This drop needs to be maintained, as Brake continues to urge the Government to "focus its attention on reducing drink-drive deaths as well as injuries on the roads."
Gary Rae, director of communications and campaigns for Brake, said: "The latest national figures from the police show worrying signs, with a large drop in the amount of people being tested but an increase in those who tested positive, failed or refusing the test. With traffic police numbers on the decline, it's leaving those who enforce the law with very little resources to catch those who do break the law and despite the police claims of a successful targeted strategy, the degree to which this is actually the case is impossible to know.
"We're calling on the government to make traffic policing a priority to ensure we have a suitably strong deterrent against unacceptable behaviour on the road. Not only to tackle those who drink or drug drive, but to crackdown on any road user who breaks the law."