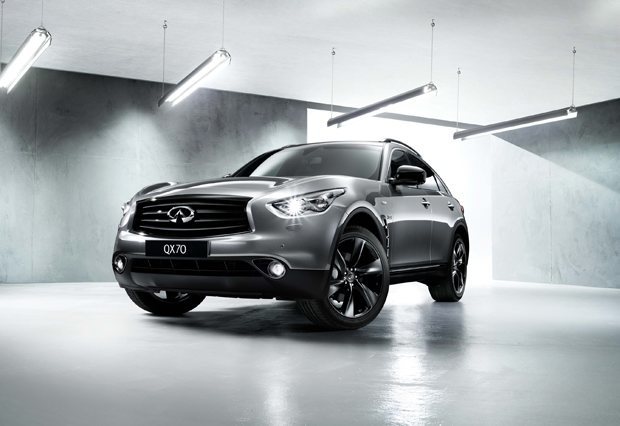 Back at the Paris Motor Show last year Infiniti showed off their QX80 Concept which took a lot of the attention, but on the same stage was the premiere of the Infiniti QX70S Design which is now here in the UK dressed in the dark chrome that adds a definite bad-boy spirit to the elegant sportiness it already exudes.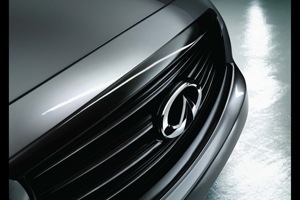 The new S Design builds on the provocative, design-led ethos of the standard QX70, which you may recall was Infiniti's first attempt to conjoin their original full-size luxury crossover with the embodiment and athletic dynamism of a sports car.

Some manufacturers when doing this seem to make the cars pretty bland and box-like, but as you can see from the pictures here, that just isn't the case with the QX70 in new S Design form with its long-bonnet proportions, flowing lines and powerful stance – and that's before you even notice the designer twist for a bespoke new look.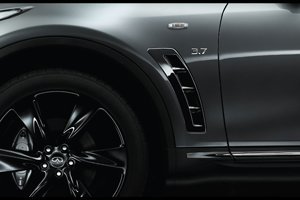 The dark side is reached via the dark chrome look that is there on the grille, fog light surrounds, side air scoops, side sills and rear number plate surround, while the headlights have a new smoked finish, the 21" six-spoke alloy wheels finished in black, and roof rails and mirrors dressed in black too.

So that's the black side of the outside of the shapely Infiniti QX70S with its technical finish perfectly complementing the car's seductive character, turning heads of those that see it for the first time with its striking SUV statement. What about the inside?


The S Design theme continues in the cabin with a black lacquer finish evident on the centre console and purple stitching discreetly visible on the seats, steering wheel, armrest and door trims – and we know how well black and purple go together! And it's not just the character of the luxury cabin that has been enhanced; the equipment has been too with the lavish equipment of the S-Premium model included in every S Design as standard - keeping driver focus and intuitive control right at the top of the agenda.

When it comes to the drive and the performance of the QX70S Design, it almost goes without saying that even on the most demanding of roads, the powerful V6 engines (available in both petrol and diesel), advanced chassis, balanced handling, and precise steering and gear control on the steering column, all combine to guarantee that every drive is a rewarding drive.