PROBABLY NOT!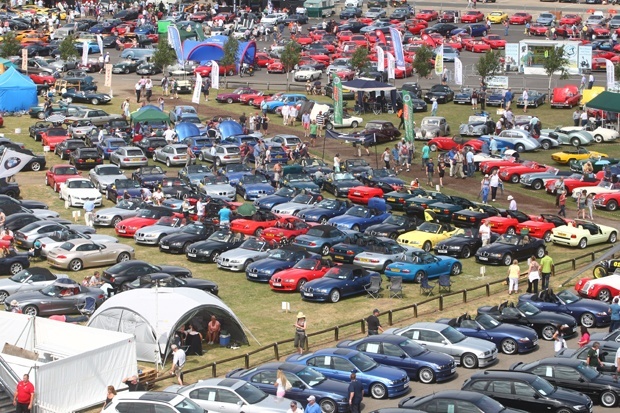 It's the World's Biggest Classic Motor Racing Festival, and after last year's record-breaking extravaganza, this weekend's 24th Silverstone Classic (starting Fri 25th through to Sun 27th) is looking to be bigger and better than ever before.
Last year saw 23 races with 1113 entries enjoyed over the three days by more than 90,000 people; enough to win the Silverstone Classic the title of 'Motorsport Event of the Year Award' at the third International Historic Motoring Awards (IHMA).
So this year, as defending champions, the organisers want to go that one step further to build on their award-winning success – and it's looking good!
Already it has attracted its largest ever turn out of motor clubs with 93 clubs displaying in excess of 9000 classic cars on the infield, and ticket sales – which must be purchased in advance – are already past last year's record-breaking figure.
So what is attracting people to the Silverstone Classic 2014?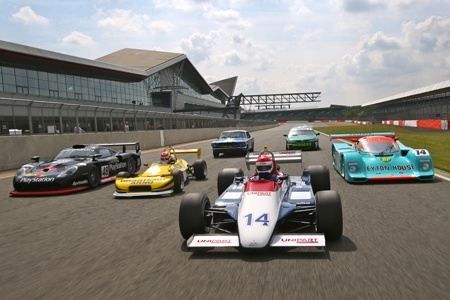 With the Silverstone Classic being a byword for both quantity and genuine quality, it attracts the very best, and there will be countless Grand Prix and Le Mans winning cars and drivers on site over the three days. 90s GT Legends and F3 cars from the era of the legendary Nigel Mansell and Ayrton Senna and F1 cars from the much-loved DFV age and fiery Group C prototypes will all be in evidence, many of them involved in the races that attract the crowds as much as the opportunity to see many motors close up.
Away from the race track, there is entertainment for all with a veritable feast of family fun ranging from free panoramic rides on the 40m high BMW Wheel and fun fair to spectacular aerial displays and dramatic rally car rides, topped off with live music on Friday and Saturday evenings, this year featuring Canned Heat and Bonnie Tyler.
So let's have a look at what's in store in a bit closer detail.
Peerless historic racing showcase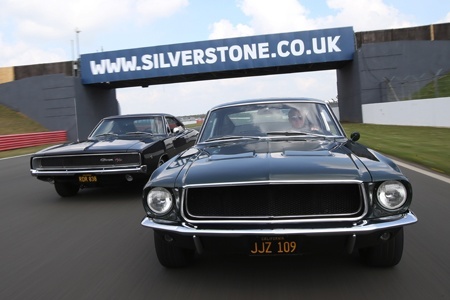 There is an absolutely brilliant line-up of 24 grids on this year's packed Silverstone Classic schedule, spanning more than eight decades of motor sport history taking in the finest F1, Le Mans, GT, single-seater, sports and touring cars from past generations. As usual, Friday sees the qualifying rounds before the jam-packed programme of races on both Saturday and Sunday.
Looking at just a few of the events on the track, we firstly see three double-header F1 showdowns that span the thirties (Talbot Lagos and ERAs for example) and the eighties (Tyrrells and Williams) and all in-between with more than 110 originally liveried Grands Prix cars all trying to recreate those halcyon glory days.
Then let's take a sneak peak at what the supercars the can bring us. To be honest, when it comes to speed, it is hard to look (very quickly as they pass) beyond the Group C prototypes topping the bill – although there is also a return for the sole-surviving Jaguar XJR-14 that set a new Silverstone Classic lap record last summer. Last year's driver Nic Minassian is no longer behind the wheel, but new driver Gareth Evans will be looking to not only break the record, but first beat off challenges from a pair of Mercedes C11s, no fewer than six Porsche 956/962s plus the rapid Nissan R90CK of Japanese hot-shoe Katsu Kabota.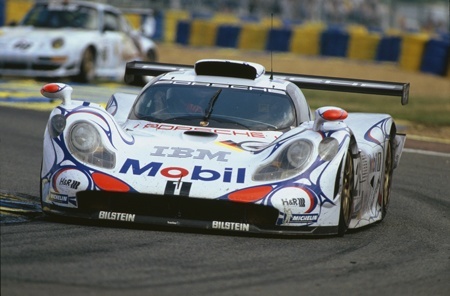 There will also be a whole plethora of other sportscars on show including Jaguar C-types, D-types and E-types; Lola T70s; Ferrari LMs; Aston Martins DBRs, AC Cobras as well as touring car races for mighty American V8 muscle cars from the Sixties and hugely popular Super Tourers from the Nineties.
Two new grid races look to be popular already as the new Brian Henton Trophy for Classic Formula 3 cars has already attracted an amazing turnout of 44 entries from the Seventies and Eighties and the 90s GT Legends race – has also become an instant success, with a line-up that includes not only six McLaren F1 GTRs and three Jaguar XJ220s but also the Porsche 911 GT1 that won the 1998 Le Man. Not technically a race, try telling that to the drivers!
Driving legends rolling back the years
Speaking of which...the Silverstone Classic will see more star drivers than ever before, the majority of them taking part behind a wheel rather than a microphone.
BTCC champions Matt Neal and Gordon Shedden are making their Classic debuts behind the wheel of a shared Lotus Cortina in Saturday's Sir John Whitmore Trophy, and Colin Turkington also makes his debut in a stunning BMW CSL 'Batmobile' and a mighty Ford Galaxie.
Regulars John Cleland and Tim Harvey have returned to try and relive past glories with Cleland driving his 1997 Vauxhall Vectra in the pair of JET Super Touring Car Trophy races and Harvey a Ford GT40 in Saturday evening's FIA Masters Historic Sportscars.
The 2012 World Touring Car Champion Rob Huff joins the Super Touring grid in a Ford Mondeo and also takes to the track against the like of AC/DC front man Brian Johnson driving his own MINI in a later race.
Add in other famous names such as ex-F1 ace and Le Mans winner Jackie Oliver, Le Mans winner Andy Wallace and sportscar champion Jamie Campbell-Walter and you know that that is a hard list to beat – on paper as well as on the track.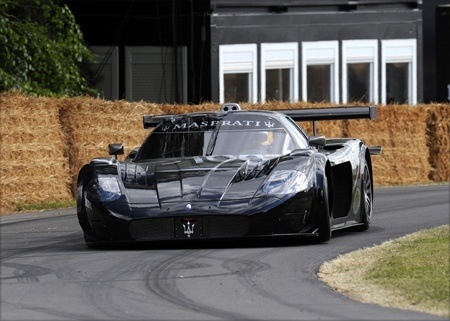 Maserati: 100 not out!
Maserati are also taking the chance to celebrate their 100th birthday as this summer's Silverstone Classic with a whole host of dedicated races, displays and parades topped off by a cavalcade featuring a record number of the Italian company's most evocative and significant models over the years. This will include three priceless 250Fs, one of which will be driven by Stirling Moss, two Maserati MC12s and Dire Straits guitar legend Mark Knopfler in his Maserati 300S.
Mustang thunders past 50 in style
Mustang will also be celebrating their 50th anniversary in two thundering Mustang Celebration Races, one on Saturday and one on Sunday, with an impressive field of 58 cars including a record 32 race-prepared Mustangs.
Mustang will also be showing off hundreds of models in an on-field display that features some legendary Mustangs from movies such as
Gone in 60 Seconds, American Gangster
and
Bullitt
before taking a lap of honour with TV personality, and Mustang owner, Mike Brewer on Saturday.
Besides these anniversaries for Mustang and Maserati, there are displays and parades for the 50th anniversaries for Alfa Romeo, Bristol and Sunbeam Tiger Owners Clubs, 25th anniversary of the Mazda MX5 and several parades that fell victim toa passing storm cloud last year including the 50th anniversary of Lamborghini and BMWCar Club's ZFest and M Power cavalcades.
Grand Prix cars parade
Following Lewis Hamilton's victory at Silverstone's 50th Grand Prix earlier this month, the Silverstone Classic will be hosting a record parade of Grand Prix cars to pay tribute to both the victory and the landmark track use.
Many of the cars already competing at the Classic will be taking part alongside other motors brought especially for this parade such as Stirling Moss's drive in the Maserati 250F and David Brabham's drive in 1967 Brabham BT24 in honour of his late father – Sir Jack Brabham – who passed away earlier this year.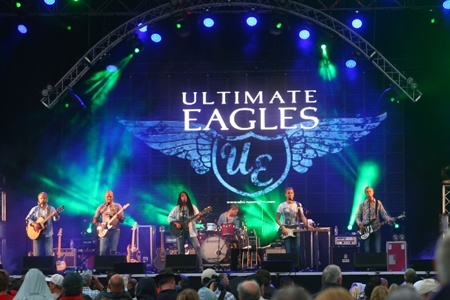 Rocking the Classic entertainment
As the sun goes down, and the Silverstone Classic tries to keep up to its 'Racing And Rocking' motto, with loud and rocking sets from one of the world's foremost boogie rock groups from the Sixties in the shape of Canned Heat, chart-topping (and sadly, Eurovision failure) Bonnie Tyler, Eagles and Aerosmith tribute bands and soul band Signed, Sealed & Delivered will be speeding through a host of memorable Motown singles.
On the fields you can visit Mike Brewer's informative clinic on the Main Stage on Sunday where he will be offering his own unique (and informative) advice on buying, restoring and owning heritage machinery.
And for the bigger kids amongst you there are tyre-smoking Streetcar Shootouts, historic kart racing demos, aerial displays (this year naturally including two P51 Mustangs), the Tin Snail Challenge, rally and 4x4 rides in the off-road zone, helicopter flights, a ride on the BMW Wheel, and the Gibson Guitar Experience - and that's not to mention the busy Shopping Village.
The smaller kids aren't forgotten either with lots of fun fair rides, 'Rookie Ride' two-wheel taster sessions and junior Whacky Wheelers.
Many of these activities are completely FREE (not including fun fair rides) and access to both the race paddocks, trackside grandstands and the live music concerts are all included at no additional cost in the admission ticket, full details of which can be found at the
www.SilverstoneClassic.com
website.
Remember that all adult tickets must be bought in advance, and start from £39 with significant discounts for the ever-increasing numbers staying at the Classic for the full weekend festival.