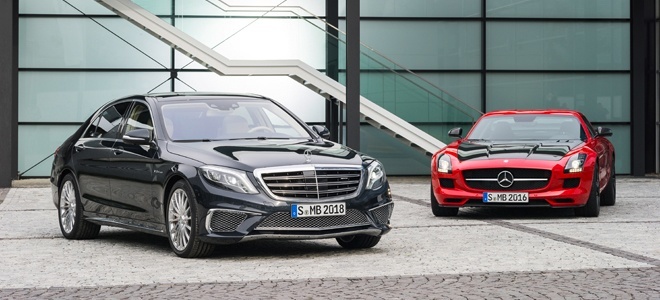 In 1886 Gottlieb Daimler built a horseless carriage. In 1890 he died and in that same year a special car was produced by the Daimler company (Daimler-Motoren-Gesellschat). The car was manufactured for Emil Jellinek who named the car after his ten year old daughter Mercedes.
In 1886 Carl Benz produced a motorised tricycle, the worlds first true automobile, and he went on to build his first 4 wheeler in 1893. In 1903 he produced the Parsifil which was his answer to the Mercedes. In 1924, due to the economic pressures of the depression, Benz and the Daimler company (DMG) signed an agreement of mutual interest. The two companies finally merged on June 28, 1926. This merger served to improve levels of production and the Mercedes Benz diesel truck was produced in 1927. Karl Benz died in 1929.
In 1930 Mercedes Benz launched their biggest and most prestigious car, the 7.6 litre 770 Grosser. Clearly a car for the wealthy at a time when the world was struggling to recover from the Wall Street crash of 1929.
As well as the high end, expensive, prestigious vehicles Mercedes Benz also produced less expensive cars. The rear engined 130H is an example that was not very successful. In recent years they have produced the A-Class which is relatively inexpensive when compared with other Mercedes models.

Commercial vehicle contract hire and van leasing available on every model of Mercedes van.