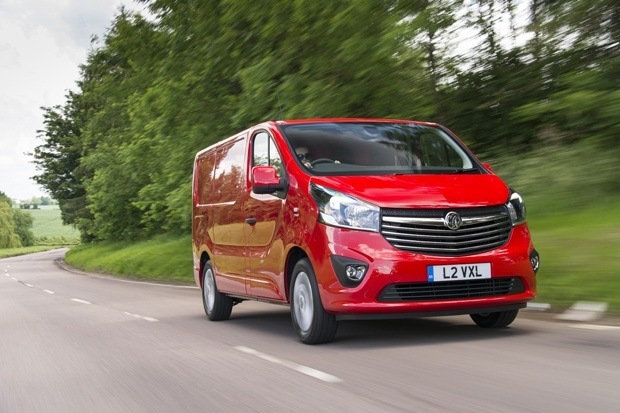 Vauxhall's all-new Vivaro has just been launched; which is great news for those who use it, but even better news for those that build it!

Because the news that the Vauxhall factory in Luton, the UK's last van manufacturing plant, has won a 10-year contract and a £185 million investment secures 1,200 jobs at the plant – and many more outside of it.

It's all part of a new strategic push by Vauxhall to develop the Opel/Vauxhall commercial vehicle business as they try to build on the success of previous generations of the Vivaro van with its class-leading build quality and exceptional practicality by adding in some improved cargo dimensions (to 8.6 cubic metres) to increase its excellent payload capability.


THE NEW VAUXHALL VIVARO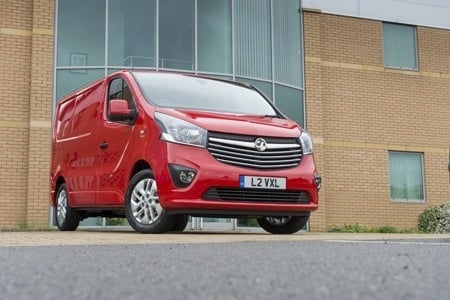 But first let's investigate what good news the new Vauxhall Vivaro is for the businesses that make use of all that specification.
Vauxhall have taken a look at the design of the Vivaro and applied their already award-winning Vauxhall sculptural design language to it so that the van looks fresh and vibrant as well as functional.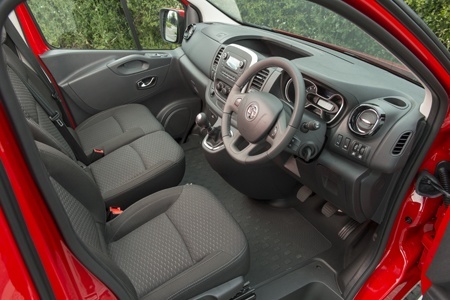 Then they looked at what a business driver would need in the driver's cab and introduced a whole host of practical solutions for mobile office functionality including some work with connectivity by using Vauxhall's IntelliLink infotainment technology.
It's safe too, with state-of-the-art driver assistance systems as standard so that businesses can be sure about both safety and comfort.
Two trim levels are available - Vivaro and Vivaro Sportive – both with excellent spec, Electronic Stability Program (ESP) fitted as standard, a rear suspension tuned for optimum comfort and security, with all-new turbo diesels delivering class-leading economy and low emissions and ecoFLEX variants also available with Stop/Start and braking energy recovery.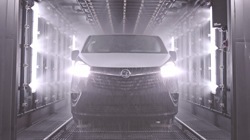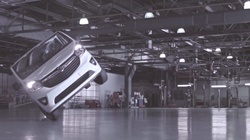 And you can be sure that Vauxhall have gone way beyond the call of duty when it comes to the Vauxhall Vivaro when it comes to employing test procedures in Luton – as
this video
shows.
The tests are designed to check the agility, durability and safety of every new Vivaro van, and include J-turns, handbrake turns and driving on two wheels across designated parts of the factory floor – something that is now viewed as a daily occurrence among the 1200-strong workforce at the historic Luton factory.
Plant Director, Mike Wright, welcomed the new procedure:
"As Britain's largest LCV manufacturer, we want to ensure that every customer receives the very best van that we can produce, and that means putting it through the most demanding manoeuvres we can think of. Our official test driver – known as "Stig-aro" to the men and women on the production line – has now got his procedure off to such a fine art that it barely raises an eyebrow in the factory. They just let him get on with it. But please don't try this at home!"
The New Vivaro starts production this summer, with 40% of its components coming from UK suppliers,
something that the management, unions and workers wanted and specified when it came to negotiations which resulted in a £185 million investment including £76 million in manufacturing facilities and £90 million in vendor tooling and special equipment.
Thanks to the outstanding attitude and work ethic of the workforce, the Luton plant beat off some world class competition from across Europe to build the new Vauxhall Vivaro at Luton, leaving Vauxhall Luton as the UK's only light commercial vehicle manufacturing plant as its rival Ford shut its Transit factory in Southampton last year.
But it's not only the workers at the plant who will benefit. The plant is a significant contributor to the local and national economies, and many service firms around the country will also benefit from an estimated £600 million of new business over the life of the new Vivaro.
"The all-new Vivaro van is of critical importance to Vauxhall and its manufacturing facility in Luton,"
said Tim Tozer, Vauxhall's Chairman and Managing Director.
"I'm very proud of the men and women who build this vehicle to world class levels of quality and productivity. Our customers will be delighted with the new Luton-built Vivaro. It offers the comfort and design of a passenger car but with class-leading practicality, improved cargo dimensions and excellent payload capability."
And the news has pleased the government too.
"The launch of the new Vivaro is great news for British manufacturing,"
said Vince Cable, Business Secretary.
"The plant at Luton, which has made such an important contribution to the local and national economy, has got a bright future thanks to the commitment of its workforce and ability to compete against the best in Europe. Through the UK Government's industrial strategy we are backing the auto sector as it goes from strength to strength. We are providing the right environment to give businesses the confidence to invest and create high skilled jobs."