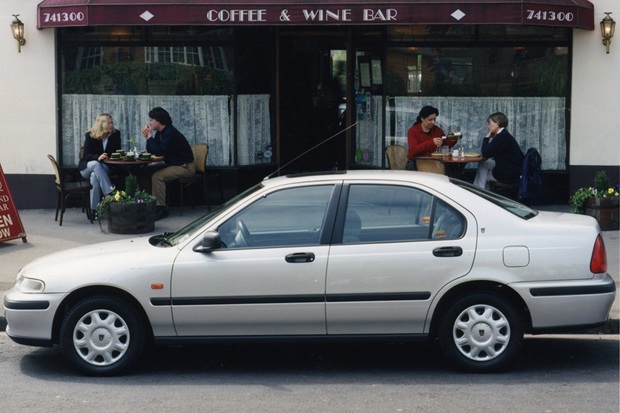 Kevin has been working for Nationwide Vehicle Contracts as a freelance blogger for over 5 years now. He is a car enthusiast, writer and comedian who loves spending his free time with his grandchildren and driving his car. We have asked Kevin to share his memories back to his first car that was no other than a Rover 400.
What was your first car?
A racing green Rover 400. I lived in London until I was 27 and didn't have need of a car as I lived right in the centre so I got the bus everywhere (Pre-Oyster cards!!!). I moved to Stockport in 1990 and got driving lessons as a leaving gift from my place of work in London as they knew I got a Company Car with my job. I failed my test twice before passing on the third time (I actually drove better on the first test!) and then got the Rover 400 handed down to me from the car pool after someone left.
What do you remember most about your first car?
I loved it! I liked the colour despite people telling me that green was unlucky and because it was my first car, everything about it was fantastic. The kids loved the fact that it had a tape player!
What did you like most about your first car?
The fact that it gave us the freedom to go anywhere at any time. And it was comfortable too!
What did you like least about your first car?
Nothing really! I had it for 2 years before upgrading it (or the lease ran out, I can't remember)
What car do you drive now and why did you pick it?
I currently drive a Vauxhall Zafira. We need a larger car for the grandkids (I have three) and my wife chose it because it was a good deal.
If you could own any car, what would it be and why?
I have always fancied the Range Rover Evoque from its launch. It looks big enough, tough enough and comfortable and I think it would be great to drive too! Everything I have ever written about it says that!
If you want to read Kevin's articles for our blog then just follow the above link. Don't forget to leave your comments about your first car.