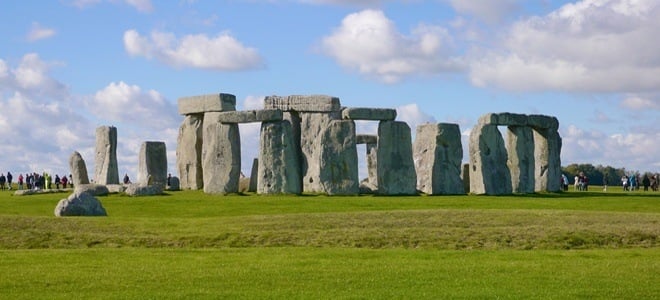 England holds some truly remarkable treasures. From ancient wonders to modern marvels, many of them are a short ride away, ready to be explored at a moments notice. With so much to see, we at Nationwide Vehicle Contracts has prepared a wonderful trip that stretches from one end of the country to the other, allowing you to explore England how it's meant to be. So jump into your car and get ready for quite a ride!
Stonehenge
Beginning our trip in the south, the first things on our list is that amazing 5,000-year-old structure located just outside of Wiltshire. The circular collection of rocks has captured the imagination of many people around the world, many of who have their own theories about its use. While it's unlike that you'll uncover a new interpretation, the site is definitely worth visiting, particularly on the summer solstice.
Windsor Castle
Windsor is the most renowned castle in all of England. Dating back to the 11th century, the residence has long been associated with British royal family, becoming an icon of English culture. Beautifully designed, the enormous property offers an astonish array of areas to explore and photography. If there is one place that you manage to go on your long trip, Windsor must to be it.
Stratford-upon-Avon
Stratford will forever be associated with the brilliant William Shakespeare. The sleepy little city to the north of London originally began as a medieval market town but soon grew to encompass a great deal more. Now it is the hub of theater, playing some of the most well known plays in the world. If you love the bard than there is no better place to visit than Stratford.
Chatsworth House
A magical mansion in the north of England, Chatsworth House has long symbolized the good life. The building features astonishing architecture as well as an enormous array of master drawings and neoclassical sculptures. However, most visitors know this house best for its portrayal in 2005 adaptation of Jane Austin's Pride and Prejudice as well as the 2008's The Duchess. A magnificent building, it's defiantly worth checking out on your trip.
Hadrian's Wall
There is no better place to finish our trip than in the place that defined the country. Hadrian's wall represents a period when the Roman Empire ruled the world. The massive wall, which was begun in 122 during the rule of Emperor Hadrian, was the chief fortification against the barbarians of the north. Built with astonishing precision, much of it remains today, so take a gander into our past and see your country for all the wonder that it represents.
Image via Flickr user: Jay Galvin