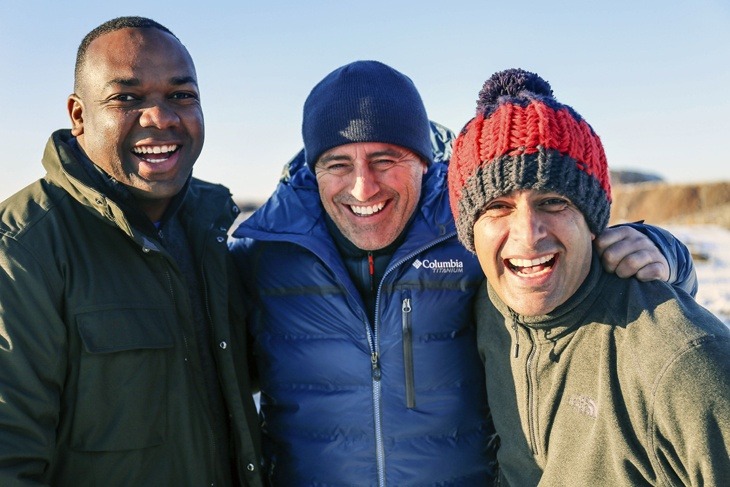 We told you it was coming back, and now Top Gear 2017 is upon us, the first episode of a new seven-part series debuting in Sunday 5th March at 8pm.
And it's an exciting one, as the ill-fated Chris Evans experiment failed with 'New Series One' despite Chris's best efforts, with a new threesome in charge.
We say 'new', but it is in fact the presenters previously not as upfront last time. Matt LeBlanc, Rory Reid, and Chris Harris have returned, this time as the show's main host, with The Stig, Sabine Schmitz and Eddie Jordan making regular appearances.
And it is on terrestrial TV for FREE!
What can we expect?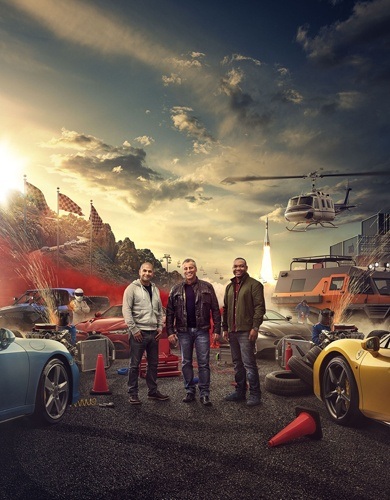 It's Top Gear. What do you expect? According to Digital Spy, we will be seeing:
Lots of locations, with trips to Montenegro, Germany, Kazakhstan, USA (Nevada, California, Florida), Monte Carlo, United Arab Emirates and Cuba, as well as UK locations in Wales, Lancashire, Derbyshire, and the Isle of Man.
Lots of cars, including the Avtoros Shaman (Wamah), Porsche 718 Cayman, Porsche 911 Turbo S Cabriolet, Alfa Romeo Giulia Quadrafoglio, Aston Martin DB11, Mercedes S63 AMG, Ferrari FXX K, Lamborghini Huracan Spyder, VW Golf Clubsport S, Ssangyong Rodius, Renault Twingo GT and Abarth 124 Spider
Lots of interesting challenges and road trips featuring all the above.
Celebrity guests (hopefully more interesting than the last series) like Ore Oduba, Frankie Dettori and Shazia Mirza
A new look and feel to the studio set
A new feature on the TG test track called 'Left-At-Hammerhead', "described as a 'mysterious portal to a parallel dimension'. Matt tries it out first in an Aston Martin DB11, leading to a surprise place to take on Chris in a very fast Mercedes."
With the new central hosting trio, there is a more collaborative fee to the whole thing, rather than a host and helpers, as Rory Reid told The Radio Times.
"Last season, it felt very much to me like it was Chris Evans and Matt LeBlanc as the core team, and they would pull in the ancillary presenters as and when they were needed, and then they'd step in and step out," Reid says.
"But for this, it feels very much like the core team have an equal voice, and equal opinions about cars. Not that they didn't in the past, but I think the situations we find ourselves in, in each of these films that we do, allow us to express our opinion on cars, more openly and bounce off each other a little bit more."
The Daily Telegraph reports that keyboard warriors online aren't looking forward to the new series with one even suggesting that "Top Gear is Dead", but is that a bad thing?
The original Top Gear took time to seep into the subconscious, and this will too. Unfortunately people have the memories of Clarkson & Co to fall back on - as well as continual repeats on 'gold' TV channels - but they will have to get over it.
Top Gear is dead. Long live Top Gear.
We will be reviewing each episode after it airs, so check back here to the blog to see what you missed.
All pictures © BBC