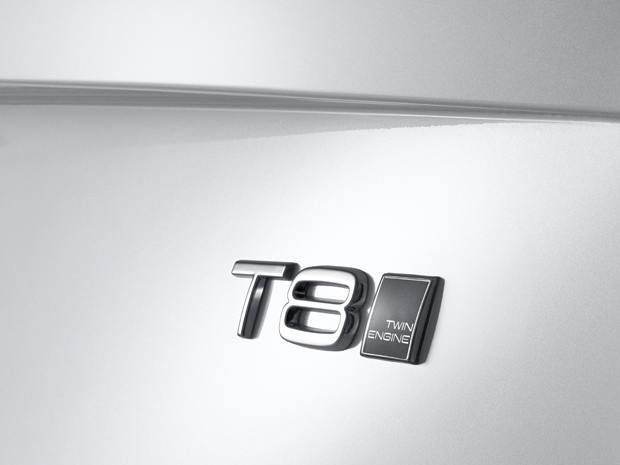 Volvo continue with their bit by bit reveal of the all-new XC90 with a bold statement with regards to power and emissions.

Having already told us about a lack of buttons and materials and comfort, they have revealed that they believe that the XC90 will be at the top of the pile when it comes to power and clean operation when it is launched later this year. Working together, the all-wheel drive seven seater offers up to 400 HP with a remarkably low CO2 emission figure of around 60 g/km – the lowest ever SUV offering across the motoring board.

"There are no compromises when you drive an all-new XC90," said Peter Mertens, Senior Vice President Research and Development of Volvo Car Group. "In the past you could either have power or low CO2 emissions. But with the all-new XC90 you can have both."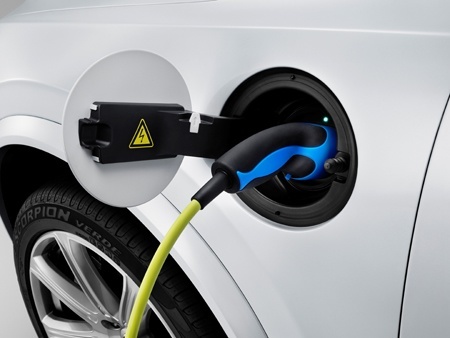 This is because the new XC90 makes use of a range of Drive-E four-cylinder engine options, all with an outstanding combination of performance and fuel-efficiency, as Dr Mertens continues to explain.

"With our new Drive-E powertrains, we have created a family of intelligent petrol and diesel engines with power curves that give exciting driveability at the same time as delivering world-beating fuel economy. With seven people in the new XC90, carbon dioxide emissions per person and kilometre are outstandingly low."

And as Volvo continue to reinforce their leadership within the car market for environmentally-sound technologies with the CO2 performance of the all-new XC90, recent figures released from European car industry association ACEA back up the details by revealing that the Volvo Car Group delivered an industry-leading reduction of average fleet emissions by 8.4% from 2012 to 2013.

Let's hear more about the Twin Engine technology available

It's all about the Drive-E allowing the four-cylinder engine to allow the driver to enjoy all the driving pleasure that is normally associated with a much larger engine – and doing it with more efficiency and cleanliness than you would expect.

And when we take a look at the top of the range XC90 T8, we find a plug-in electric car, hybrid car and high-performance car all rolled into one.

'Normal' (for want of a better word) driving is conducted in the default hybrid mode that uses a two-litre, four-cylinder supercharged and turbocharged Drive-E petrol engine that powers the front wheels and an 80 hp (60 kW) electric motor to drive the rear wheels. At the bottom end of the power range the XC90 uses the supercharger to fill in to give the engine a big, naturally-aspirated feel, and a turbocharger that kicks in when the airflow builds up.

But all it takes is a push of a button (Yes: there is one!) and the driver is transported to a drive that is quiet and emission-free with city driving on pure electric power. This has a range of around 25 miles, with the option to revert back immediately to the combined capacity of the petrol engine and electric motor, with its combined output of around 400 hp and 640 Nm of torque.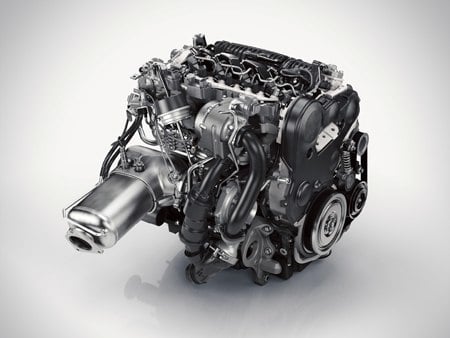 Full range of other engine options

Within the Volvo XC90 range there is also available a D5 twin turbo diesel engine with 225 hp, 470 Nm and a combined cycle fuel consumption of around 47mpg, and the D4 turbo diesel engine with comparative figures of 190 hp, 400 Nm and 56mpg.

It should also be noted that the fact that the XC90 has a battery pack included in its technology does not mean that there is less space inside the car – in fact the inside is just as luxurious and spacious as you would image a Volvo to be, as Dr Mertens again takes time to tell us: "Since our new SPA technology is designed from the start to accommodate electrification technologies, the Twin Engine installation does not compromise luggage or passenger space."

It looks like Volvo's claim that the all-new XC90 will be a transformational vehicle in its market segment isn't too far from the absolute truth.