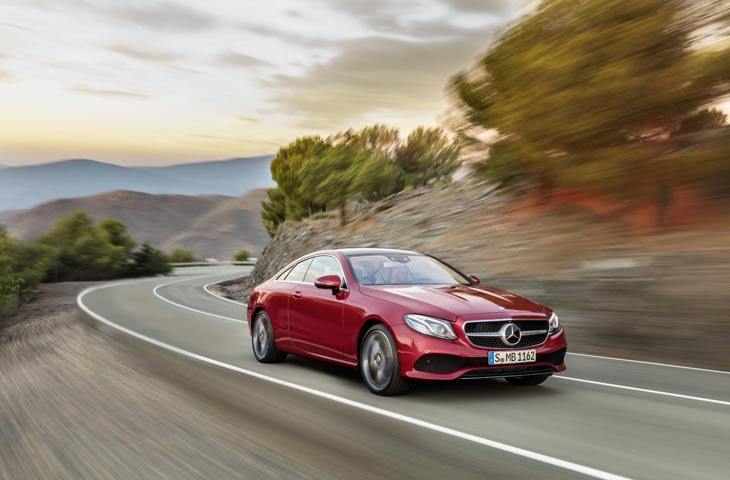 Welcome to a brand New Year, a brand new you and possibly a brand new car. 2016 was a great year for new cars and it looks like 2017 will be no different.
Already Auto Express and Car Buyer are very excited when detailing all the new releases for 2017, with Auto Express predicting that "the SUV boom is set to continue in the next few years as every car company tries to get a share of the rapidly-growing sector".
There is also a large number of family cars and hatchbacks on the 'upcoming features' list when it comes to new cars, as well as updates to "some of the most important and best-selling cars on the market with the Volkswagen Golf, Nissan Qashqai and Ford Fiesta all due updates", so let's take a look at some of the major new cars and updates that we can expect this year that you will be able to lease from Nationwide Vehicle Contracts in 2017/8.
Audi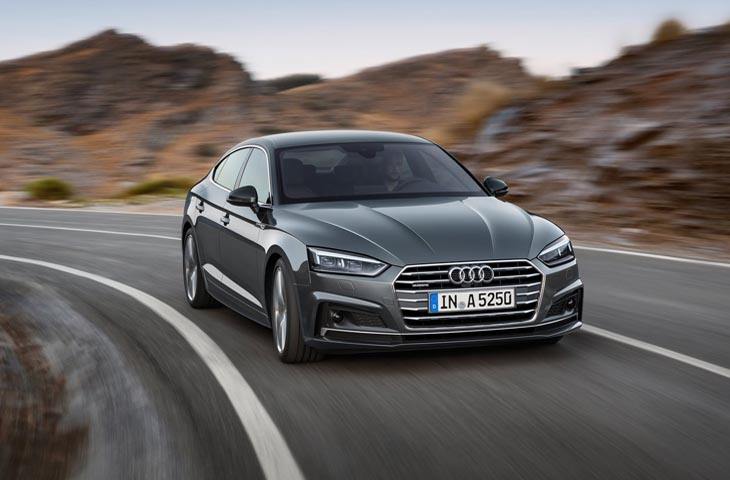 Audi have a few new models in the pipeline for 2017, including a new A6 which is aimed at a market that already contains the Mercedes E Class and will feature BMW's new series 5. The new Audi A6 will feature new powertrains as well as Audi's next-generation autonomous driving technology and is expected to appear in the Summer.
Along with the A6, Audi will also be releasing an A6 Allroad, a new and gorgeously redesigned A8 with a 3.0-litre V6 diesel engine at launch, a new-look Q5, a renewed A5 Sportback, a 200mph Audi R8 Spyder, and a high-performance version of the recently-released Q2.
My word; they've been busy in the Audi design department.
BMW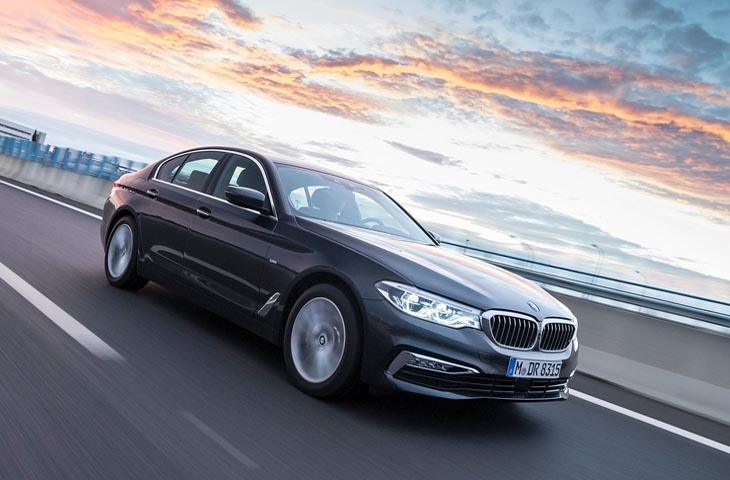 With BMW launching a whole load of new SUVs and saloons over the next two years, it's difficult to decide what the highlight is likely to be; but the arrival of the seventh-generation 5 Series is pretty important for the German company - and the archetypal company executive who wants to impress.
Still offering great fuel economy with the 520d and 530d diesels claiming 68.9mpg and 62.8mpg respectively, the new version is longer, wider and lighter, and features more advanced autonomous driving features than ever before.
And BMW are also introducing a 530e plug-in hybrid version of the executive saloon at some stage next year that claims 141.2mpg and emissions of just 46g/km of CO2.
Add in the seventh-generation Series 3, including an all-electric version, a crossover-style five-seater plug-in i5, a Z4 (or Z5) Roadster and an X2, and it all adds up to an exciting 2017 for BMW.
Citroen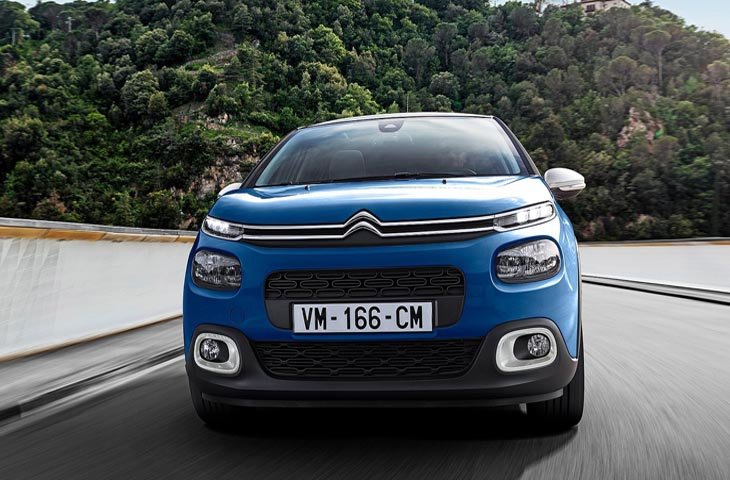 It's the Citroen C3 supermini that gets the treatment in 2017 by taking inspiration from the successful C4 Cactus and adding in Airbump protection, two-part headlamps and a minimalist cabin.
There will be a choice of exterior colour combinations, with nine body colours and three shades for the roof, as well as internal technology accessible via a new 7" colour display.
5 engine options from launch that include 1.2-litre three-cylinder petrol units, producing 67bhp, 81bhp or 109bhp and 1.6-litre diesel units with 74bhp or 99bhp will be available.
Citroen will also be enlarging its crossover range by launching the C3 Aircross in Spring, and will also give us a Grand Cactus SUV - although it may appear under a different name.
Ford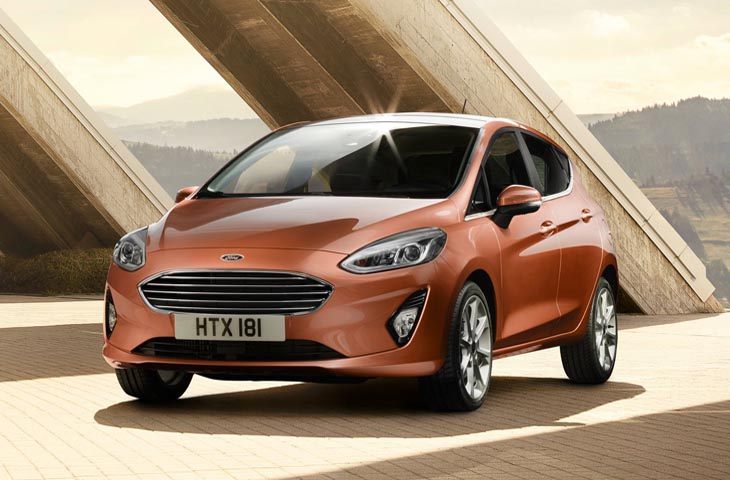 Under the maxim of "If it ain't broke..", Ford will update the Fiesta in 2017 with minimal fuss and minimal change, although size, power and comfort will increase. A new infotainment system with touchscreen display and more premium interior will be the main selling points to help keep it as Ford's biggest seller.
A limited-edition snappy and quick Ford Focus RS500 is rumoured to be making an appearance later in the year, building on the rave-reviewed Ford Focus RS.
Hyundai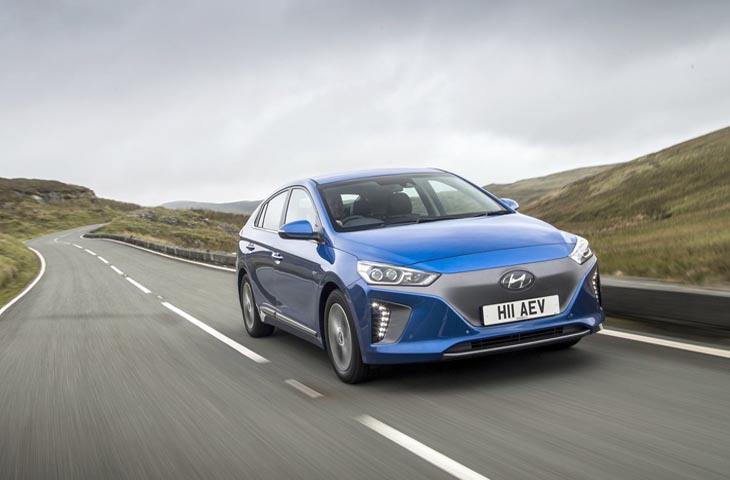 A lot is riding on the Hyundai IONIQ in 2017, with a plug-in version arriving later in the year, as Hyundai attempt to invade the ground currently held by the Toyota Prius.
Hyundai will also be releasing an updated i30, the i30N (which previewed at the 2016 Paris Motor Show) as the first in its new 'N' range, and a small SUV as-yet-to-be-named that will rival the Nissan Juke.
Kia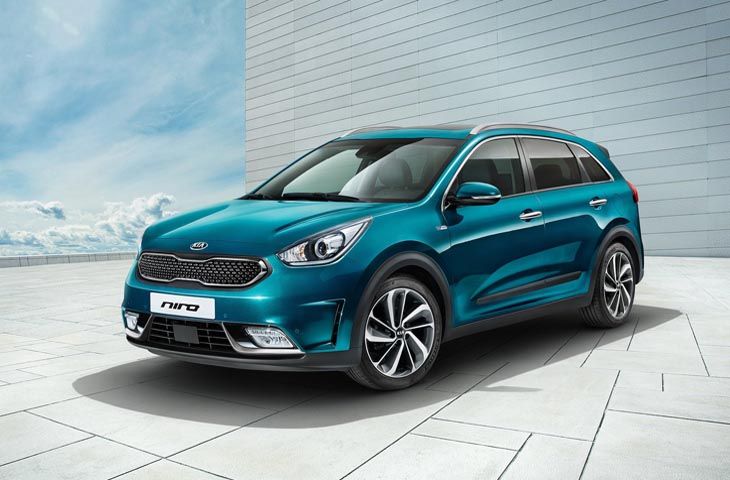 Kia have been one of the biggest performers over the past few years, increasing their market share year-on-year, and 2017 sees the South Korean car manufacturer enter the hybrid family car marketplace with the Kia Niro, a crossover-style alternative to the Toyota Prius.
Battling away with the Hyundai IONIQ for market share, a 31 mile electric-only journey is promised courtesy of a 8.9kWh battery and 45kW electric motor which, when in full hybrid mode, will combine with the 105bhp 1.6-litre petrol engine and DCT twin-clutch transmission.
Kia is also planning a rear-wheel-drive four-door GT coupe (currently called a Kia GT), a plug-in hybrid variant of the Optima sportswagon, the third generation of the Picanto city car to take on the Ford Ka+ in the battle for city drivers' hearts, and more from the Kia Rio - including a redesigned supermini and a supermini SUV.
Mercedes-Benz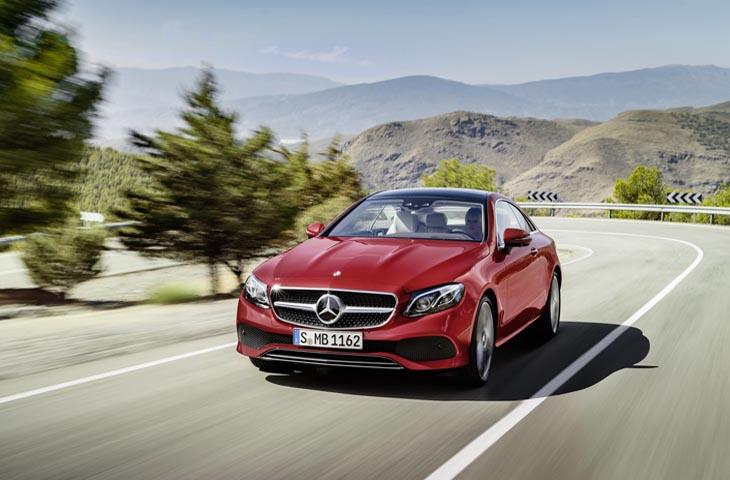 The Mercedes-Benz E-Class already has many fans, especially amongst the media writers, so the arrival of a selection of E-Class models already has them salivating; as it will do to Mercedes drivers too.
An E-Class All-Terrain will come up against the Audi A6 Allroad that is also launching in 2017, but Mercedes hope that the raised suspension, black wheelarch extensions, luxurious leather and wood interior, exceptional technology and 4MATIC all-wheel-drive system will be enough for their car to get the edge.
The already impressive Mercedes E-Class saloon and E-Class Estate will be joined in 2017 by an all-new Coupe and an all-new Cabriolet version, the latter with the prospect of an AMG E 63 variant coming later.
Mercedes have also scheduled in for 2017 a revised Mercedes S-Class, a high-performance AMG GLC 63 Saloon, the Mercedes-AMG GT Roadster, a Mercedes X-Class pick-up, and perhaps a plug-in hybrid version of the current Mercedes A-Class.
MINI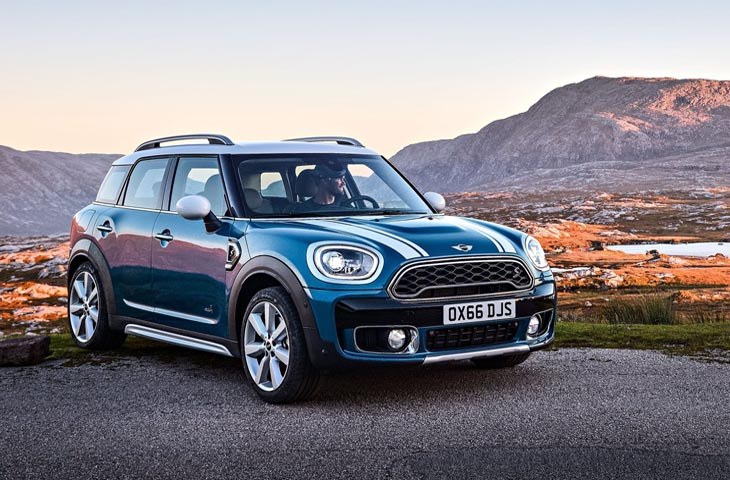 MINI have been teasing us all with a new Countryman for some time now, but 2017 sees it arrive in the Summer, bigger, beefier and better than before.
And there is also a MINI John Cooper Works Clubman promised for later in the year with now-added 4WD, 6.3-second 0-62mph time and a 148mph top speed.
Nissan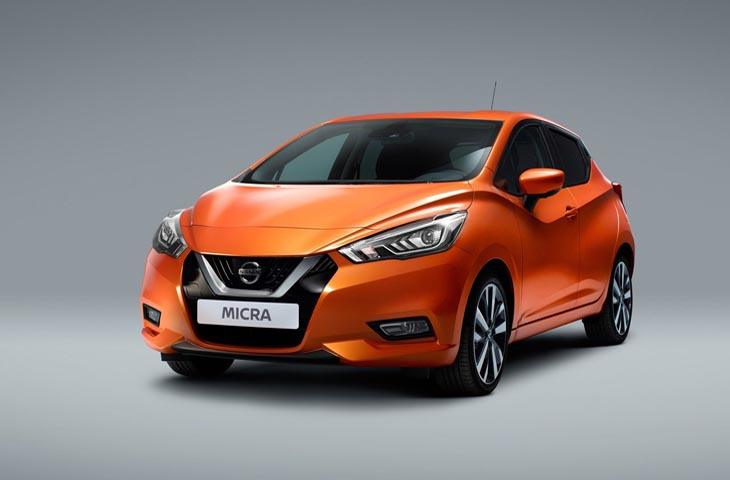 Nissan has got quite a few new and updated models to show off in 2017, but it seems that the one that they are pulling all the stops out for is the recently 'neglected' Nissan Micra.
Having fallen behind many of its rivals such as the Ford Fiesta, as Nissan concentrated on the Qashqai and the Juke, the Micra supermini has been redesigned with a new, bold appearance, higher-quality interior, up-to-date technology and gadgets, and a range of new 1.0-litre petrol turbos, and a diesel engine. There is even the chance of hybrid and performance models in the future to get excited about.
There is also a second-generation Juke, an updated Leaf, and a mid-life refresh for the award-winning Qashqai to look forward to.
Peugeot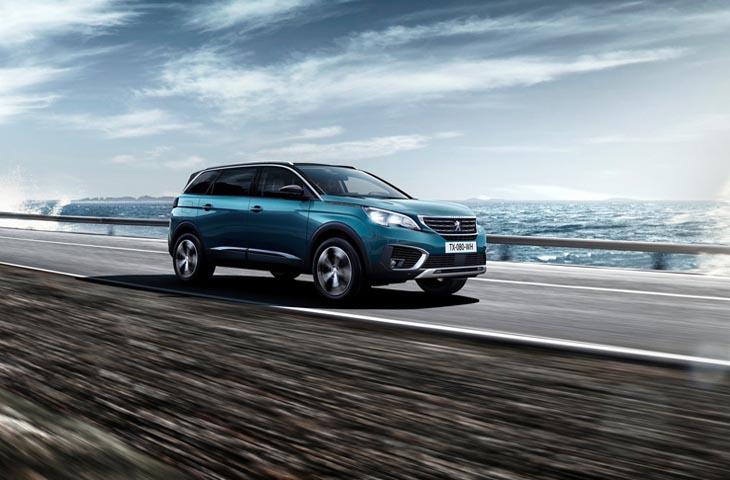 In 2017, Peugeot are looking to consolidate, with the new Peugeot 5008 the only new model planned for.
Now fully an SUV, it is longer and wider than before with plenty of room for its seven-seater capacity, and also features Peugeot's new i-Cockpit design with 8" central touchscreen, compact steering wheel and new digital dials replacing the traditional instrument cluster. Petrol and diesel engines with outputs ranging from 118bhp to 178bhp will be available, while four-wheel drive will be offered at a later date.
Renault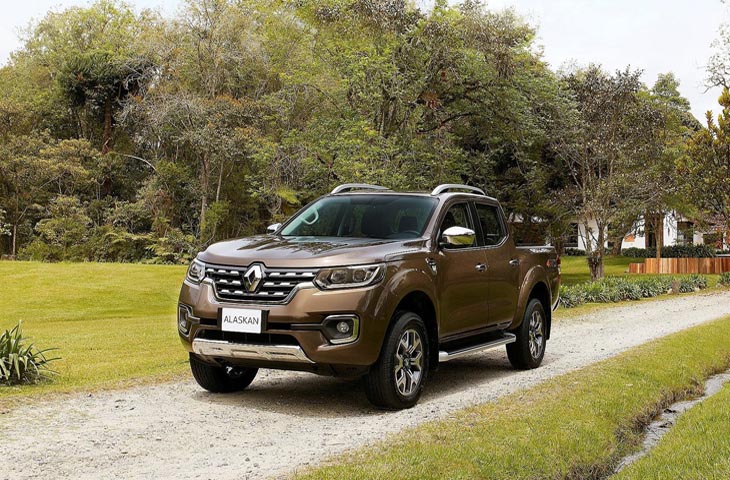 Renault have been busy in the design stakes, and will join the growing pick-up truck sector when they launch the Renault Alaskan in 2017.
As tax-savvy business users go for pick-ups, the four-door double-cab of the Alaskan based on the Nissan Navara will be of interest to those looking for practicality and style as well as a financial break.
And it almost goes without saying that it is generously equipped inside as well as out.
Renault will also be refreshing both the Captur and the all-electric ZOE, as well as launching new models in the shape of the Koleos SUV and the Renault 5 - the latter being a relaunch of one of the most successful cars of the 1970.
Vauxhall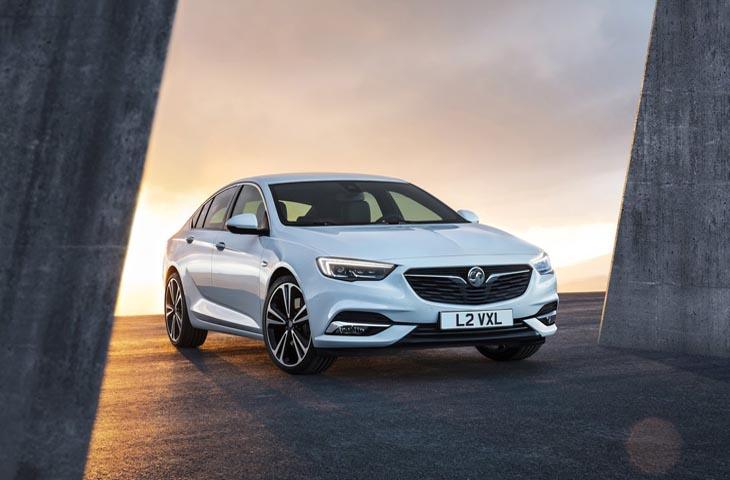 Vauxhall continue the pursuit of Ford in the hearts and minds of the UK public with a new-look Insignia planned for the end of 2017, with a higher-quality look and coupe feel to it, along with more room, revised and updated interior, and a new engine range.
They will also continue to move their MPVs to SUVs with the launch of the next-generation Meriva.
Volkswagen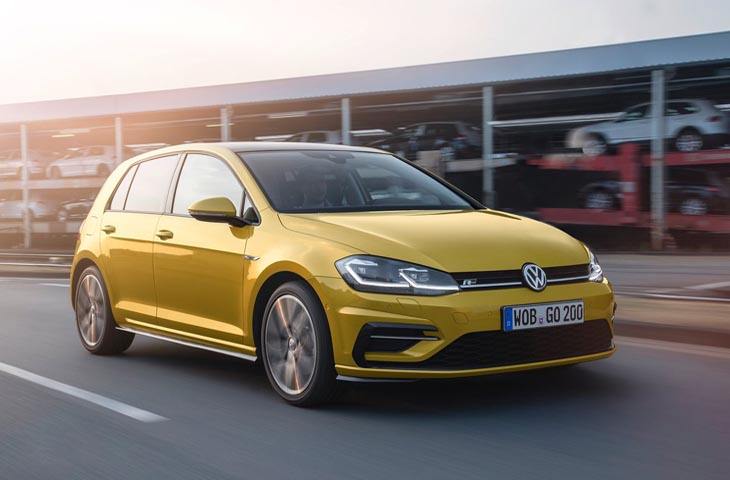 There is a lot of updating over at the Volkswagen camp, with both the Golf and Tiguan getting updates, the latter getting a new larger model called the Tiguan XL that is primarily aimed at the Asian market but may well make its way over here.
They are also taking a look at all their SUVs and electric cars, but we probably won't see the fruits of those labours until 2018, but until then we will have to make do with the Volkswagen CC, a new model that is designed to replace Volkswagen's upmarket four-door coupe.
With new models and updated models available from Abarth, Alfa Romeo, Aston Martin, Dacia, Ferrari, Honda, Infiniti, Jaguar, Jeep, Land Rover, Lexus, Maserati, Mazda, MG, Porsche, SEAT, Smart, Skoda, Ssangyong, TVR, Volvo and Toyota, 2017 is gearing up to be another great year for the car industry.