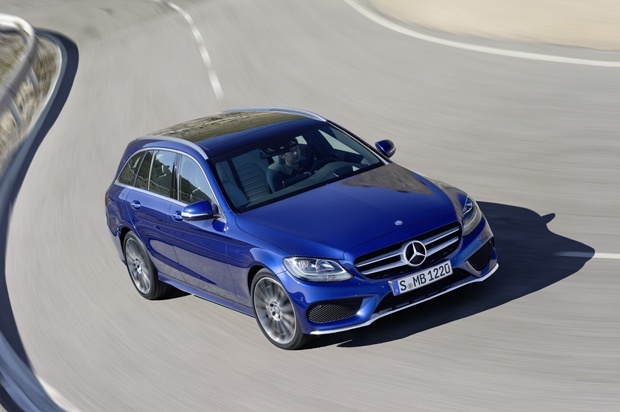 With an option of five engine sizes and three models, the new Mercedes C-Class Estate looks to be a real trendsetter with a higher than expected standard in refinement, economy and standard equipment – and a host of highlights as standard including a powered tailgate, roof rails and split folding rear seats.


ENGINES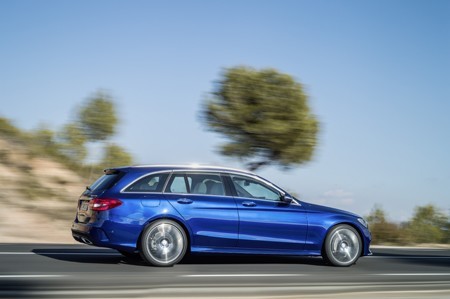 The starting level sees a C 200 petrol engine with a six-speed manual or seven-speed automatic gearbox underneath the stylish bonnet that produces 184 hp with surprisingly low emissions of just 128 g/km of CO2 and a fuel economy of 51.4mpg.
Two diesel engines then appear in the shape of the 220 BlueTEC and the 250 BlueTEC. The 220BlueTEC produces 170 hp and fuel economy of 65.7mpg with emissions of 108 g/km and the 250 BlueTEC 204 hp with 62.8mpg and 117 g/km; both with a seven-speed automatic gearbox with the 220 BlueTEC available with a six-speed manual gearbox too.
And then later in the year, the appearance of two further engines – a C 200 BlueTEC diesel and the C 300 BlueTEC HYBRID – will bring that list of available engines up to five.
MODELS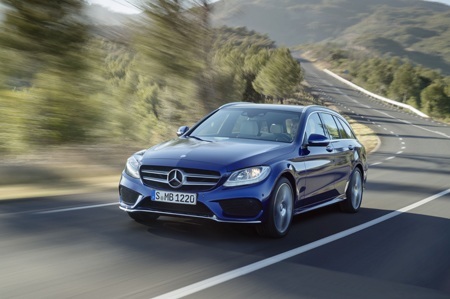 Within this range of engines there is a choice of three model lines: SE, Sport and AMG Line.
And within these three model lines are four available option packages (which, by my calculations will offer up, when all engines are available, over 25 different options to the discernible customer.)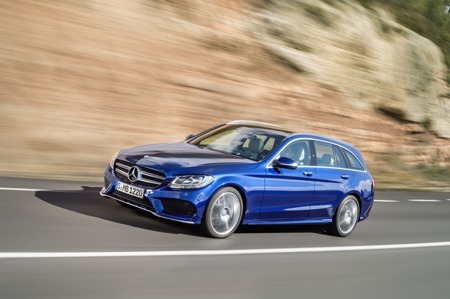 The Executive Package is only available on the SE, and comprises of the Garmin Map Pilot navigation system, heated front seats and chrome (rather than black) roof rails.
The Premium Package is the Executive PLUS a panoramic glass sunroof, Keyless-Go, an ambient lighting system and an electric seat memory package.
Moving on up to the Premium Plus Package we add in a Burmester surround sound system and COMAND Online, before we take a look at the Driving Assistance Package – which is available only on the Sport and AMG Line models – incorporating Blind Spot Assist, Distronic Plus, Lane-Keeping Assist and the Pre-Safe anticipatory safety system.
If you include the AirMATIC Agility Package into the mix (giving us a total of 5 packages if we are being pedantic) we can therefore add in a self-levelling suspension on the C-Class Estate and the gentle touch of a fragrance diffuser in the glovebox that lets the car smell nice inside at all times – even with a wet dog in the back!
Can September come quick enough for those wanting a new Mercedes C-Class Estate?