SEAT'S MOST COMPACT CAR YET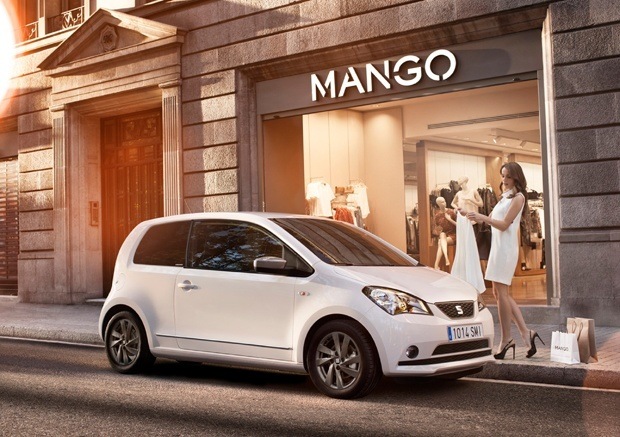 If proof were needed that small things can't be stylish, then the Mii by MANGO, SEAT's most highly specified compact car yet, is that proof.
Built by SEAT as part of a collaboration with influential Spanish fashion company MANGO, the Mii is available in both three and five-door options and is undoubtedly going tp be welcomed with open arms as a part of the already successful SEAT Mii family.
MANGO already have a great reputation in Spain, so not only did the Mii have a head start with its existing quality, impressive packaging and low running costs, but the chances of it being improved upon by one of the finest fashionista brands in the country were obviously greatly improved.
AND SO IT HAS PROVED
Adding in yet more standard features to a car stuffed with them from the start by basing the MANGO Mii on the SEAT Sport, it looks like a clash between fashion and functionality has resulted in a youthful explosion with tasteful design thrown into the mix.
And it all starts from the outside with the choice of colour reflecting the style and signs of the time; either a custom-palette Nude with dark grey alloy wheels or a Deep Black metallic hue and silver. Chuck in (very carefully and thoughtfully) Mii by MANGO badging, privacy glass, contrasting side trim detailing and door mirrors and the stylish look is completed.
Style isn't all about looks though - what's inside matters too – so the interior of the Mii by MANGO has also had a makeover, with unique leather and perforated alcantara upholstery giving an entirely expected feeling of luxury as the contrast piping and stitching, branded door sills, floor mats and key fobs just continue that bespoke feel that you get inside the cabin.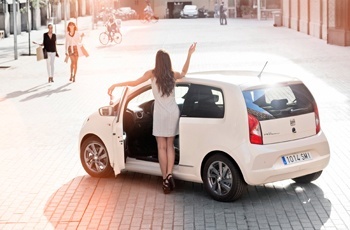 As in the fashion world, it's no good just looking good; you have to do the business too – and the Mii by MANGO does just that, courtesy of some scintillating standard equipment with which to do it. We are talking remote central locking, electric windows, air conditioning, Isofix anchoring points and a whole suite of airbags, ESC, tyre pressure monitoring and Hill Hold Control to make the drive safe – and the sound part of that statement is provided by the SEAT Portable System Live complete with satellite navigation, bluetooth hands-free connectivity and audio streaming especially for those of a musical bent.
DOWN TO BUSINESS
Can it do it? Have SEAT managed to integrate fashion and functionality into one car?
Of course they have!
Mii by MANGO is powered exclusively by the higher output 75PS version of the VW Group's three-cylinder 1.0-litre engine with five-speed manual gearbox so that drivers can manage to not only be a bit nippy (0-62mph in 13.2 seconds) and a bit thrifty (an mpg of 60.1 combined) but also a bit eco (emissions of 108g/km CO2.).
SEAT believe that the Mii by MANGO is a "unique proposition in the fast-growing small car arena." They could just be right! We'll find out when the first deliveries arrive in August.