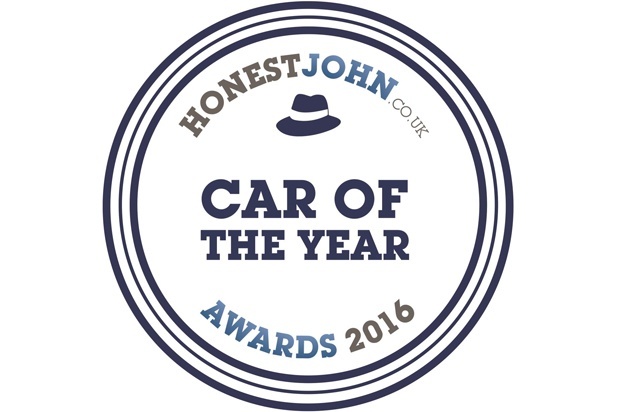 When you look at many of the vehicles available to lease from Nationwide Vehicle Contracts, you will see that many of them feature a review from Honestjohn.co.uk.
The Honest John Awards celebrate the cars and vans that are most popular with the readers of the site, split across 16 categories, spanning everything from family estates to high performance cars, with all of the winners having one thing in common - they've proved the most popular with Honest John readers.
So let's take a look at some of the winners.
Car of The Year and Most Popular Crossover
Suzuki Vitara crowned Car of the Year at the 2016 Honest John Awards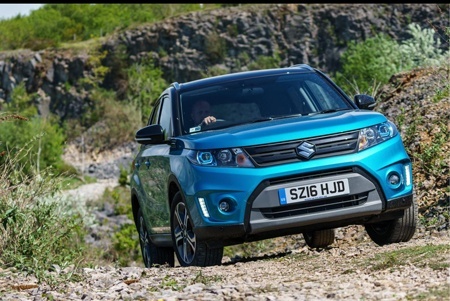 "Our readers tell us that they want cars that are practical, well built and honest when it comes to fuel consumption. The Vitara offers all of that with a dash of style and sense of occasion." said Dan Harrison, Editor, HonestJohn.co.uk
"It's no surprise that it's been such a hit on the site. The addition of the state-of-the-art BoosterJet petrol late last year was the icing on the cake and another reason for us to recommend what is a great all-rounder. This has been the most popular car of the past 12 months with our users and, from the feedback we've had so far, it has every reason to be our Car of the Year."
The new Suzuki Vitara is smaller, lighter, more refined, more economical and better to drive than its predecessor, and has a 5 star Euro NCAP rating. Beating its competitors in the SUV market such as the Nissan Juke Renault Captur and Vauxhall Mokka to the title is a great achievement, aided and abetted by improved performance, comfort, refinement and fuel economy, along with a Sport function and Allgrip four-wheel drive.
Available with a selection of two-tone paint options – plus a selection of customisation options for the cabin - the Vitara is available with two 1.6-litre engines (one petrol and one diesel) along with a technologically advanced 1.4-litre BoosterJet.
Most Popular City Car
Hyundai i10 named Most Popular City Car at 2016 Honest John Awards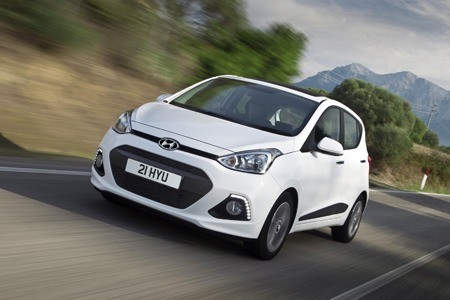 Getting more visits than any other car in its class, including strong sellers like the Volkswagen Up: "The Hyundai i10 has won our Most Popular City Car award for the third year running, cementing itself as a consistently popular choice with our users. And it's easy to see why. The i10 is the perfect small car with great handling and impressive refinement - plus of course it comes with Hyundai's five-year warranty."
"There is plenty of competition among city cars, but honestjohn.co.uk users have once again shown that the well-built Hyundai 10 is their number one choice".
In terms of city cars, the new generation five-door compact hatchback Hyundai i10 is about as good as it gets, demonstrated not only by this award but also with the title of What Car? Best City Car 2014 award and Carbuyer 2014 Car of the Year Award too.
Quiet, spacious, undeniably fun to drive, expertly engineered for fun and comfortable driving, and with a choice of two petrol engines for a smooth ride and low running costs, you can be sure of low emissions and frugal fuel economy.
As well as featuring the lowest road noise levels in its class, the interior of the Hyundai i10 offers more leg and headroom than any of its rivals, and the Hyundai i10 SE Blue Drive model can also be specified with four seats.
Available at four trim levels - S, S Air, SE and Premium - the Hyundai i10 features some great equipment and technology right across the range include air conditioning, heated door mirrors, alloy wheels, a leather steering wheel, Bluetooth connectivity and LED daytime running lights. And the SE and Premium models can be fitted with rear parking sensors as well as other optional features including heated front seats and a heated steering wheel.
Most Popular Small Hatchback
Most Popular Small Hatchback title goes to Ford Fiesta at Honest John Awards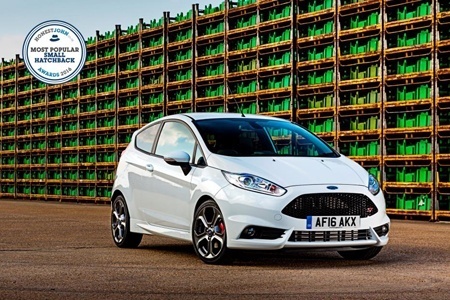 This popular model outsells everything other car available in the UK, so it's no surprise its review page received more visitors than any other hatchback model.
"As an all-rounder it's hard to beat, the Fiesta proving equally at home on the motorway as it is around town. Our users also tell us they're impressed by the Fiesta's turbocharged EcoBoost engines, which deliver eager performance."
The Ford Fiesta is available to lease from Nationwide Vehicle Contracts with fixed monthly rentals, a lower initial rental, flexible mileage and contract terms, free UK delivery, road tax and breakdown recovery, and in 3 or 5 door form
There is a wide range of petrol and diesel engines including ECOnetic Technology engines for improved fuel economy and the dramatic and sporty style of the Ford Fiesta also boasts a 5 Star Euro NCAP safety rating. And in the classy and spacious cabin you will find innovative technology with an emphasis on comfort and convenience.
Most Popular Large Family Car
Honest John Awards 2016: Skoda Superb is Most Popular Large Family Car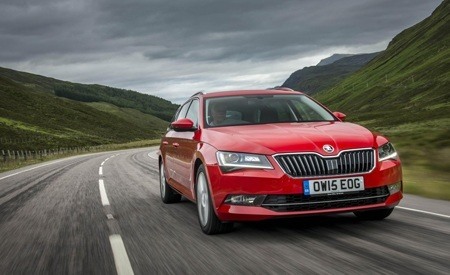 Spacious, comfortable and well-made, yet affordable to run and good value for money, the Skoda Superb is pretty much the perfect family car.
"We can think of no car that can match the new Superb when it comes to offering comfort, quality and interior space. Yet it remains true to Skoda's core values – it's practical, cheap to run and most of all good value for money. We're big fans of the well finished Superb and so are our users. It's pretty much the perfect large family car"
Ticking all the right boxes as far as family estate cars go, the Superb Estate boasts a mammoth-sized boot with more carrying capacity then a Ford Mondeo Estate with the quality feel of a premium car. But that doesn't come at the expense of passenger space, boasting the kind of rear legroom you'd find in the likes of the Mercedes-Benz S-Class.
Most Superb Estate owners opt for a diesel with the Skoda available with an economical 1.6 TDI or 2.0 TDI engine, but the Superb Estate is also available with the excellent 1.4 TSI petrol engine, capable of 150PS.
Most Popular Compact Premium Car
Mercedes-Benz GLC named Most Popular Compact Premium Car at 2016 Honest John Awards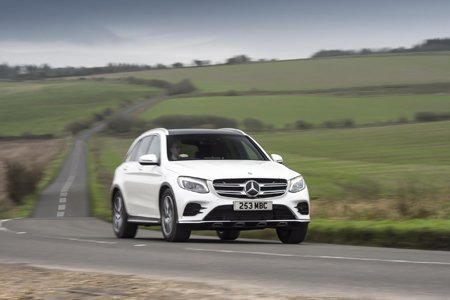 "Mercedes-Benz may not have been a latecomer to the crossover party, but the GLC proves that arriving fashionably late can have its benefits. Even more impressive is the fact the GLC review went live mid-way through 2015, yet still managed to outperform other premium models in a shorter space of time."
The quiet diesel engine, superb cabin quality and excellent room for rear seat passengers helps the Mercedes-Benz GLC offer excellent refinement and a very composed ride quality, especially when using the optional air suspension. In fact, it's just like driving a "big, gentle, luxury SUV" - in the best possible way.
The only two versions available in the UK at the moment are four-cylinder diesels, badged GLC 220d and GLC 250d, both very economical in the context of a big, heavy 4x4, claiming 56.5mpg and 129g/km CO2, and both handle with the finesse of something much smaller.
Most Popular Large Premium Car
Honest John Awards 2016: BMW 5 Series crowned Most Popular Large Premium Car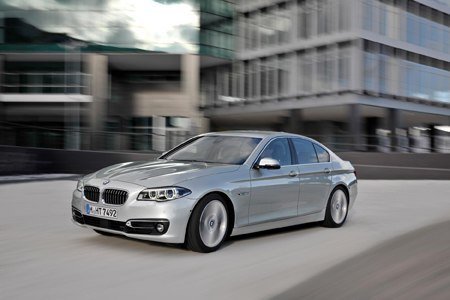 The 5 Series remains the benchmark for handling among its counterparts, yet what appeals to our users is the economy and low running costs.
"As in the new car arena, the Large Premium Car market is one that's hotly contested on honestjohn.co.uk with only a handful of page views separating each review." said Dan Harrison. "Yet for 2016 it's the BMW 5 Series that has once again come out on top with our users, edging out the Jaguar XF. It remains the benchmark for handling among its counterparts, yet what appeals to our users is the economy and low running costs the 5 Series offers, allied to strong yet refined performance."
Freshly revamped back in 2013, the 5-door BMW 5 Series Saloon builds on all that made the sixth-generation the most successful in the model's 41 year history in a manner that's subtle yet impactful, with only slight stylistic changes to the exterior, with a quiet revolution taking place under the bonnet, making the new BMW 5 Series Saloon the most fuel efficient and technological advanced version yet.
With CO2 emissions as low as 119g/km, the new 184hp 2.0 litre diesel engine makes the BMW 5 Series Saloon so efficient that it's made the former benchmark EfficientDynamics model obsolete. But if you're interested in a sportier performance, the petrol range includes the new 4.4 litre twin-turbocharger direct-injection V8 that develops 449hp and 650Nm.
There is also a range of camera-based Driving Assistant systems, along with an advanced full-colour Head-Up Display, xenon headlights as standard, and ConnectedDrive technologies; all designed to make your drive as comfortable, convenient and, above all, enjoyable as possible.
At Nationwide Vehicle Contracts, with our flexible mileage terms and contract durations, and competitive UK car lease prices, when you lease a BMW 5 Series Saloon from Nationwide Vehicle Contracts, you also benefit from inclusive road tax and breakdown recovery. We also have some excellent leasing offers on the BMW 5 Series Tourer and Gran Turismo models.
Most Popular MPV
Honest John Awards 2016: Ford S-MAX is Most Popular MPV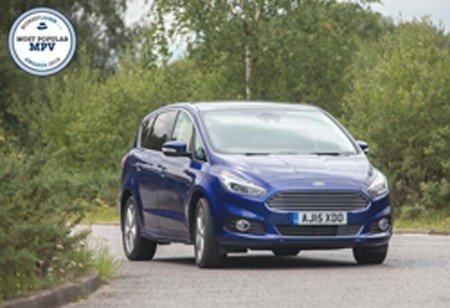 The latest version of Ford's sporty take on a people carrier is proving hugely popular, helped by lower running costs, better used values and more standard equipment.
"Ford is back to win a category it previously dominated – the Most Popular MPV. And this time it's the new S-MAX which is taking the plaudits. The latest version of Ford's sporty take on a people carrier is proving hugely popular, helped by lower running costs, better used values and more standard equipment. Plus of course there's the immense interior room it offers."
Ford managed to find some sort of niche with the S-MAX, and the new big, practical and comfortable version is "seriously good to drive", with seven seats as standard, with two that fold easily up and down from the boot floor using fabric pulls. This also gives us loads of boot space, and when folding the middle seats down, almost van-like qualities for cargo transportation.
The driving position is low down, which contributes to a more saloon-like driving experience than you'd expect from a people carrier, and the dashboard has an easy-to-use centre console, featuring the SYNC 2 touchscreen infotainment as standard .
There are six engine choices from 1.5-litre with 150PS and a 2.0-litre with 240PS petrol engines to 2.0-litre TDCi diesels.
Most Popular SUV
Honest John Awards 2016: Land Rover Discovery Sport picks up Most Popular SUV prize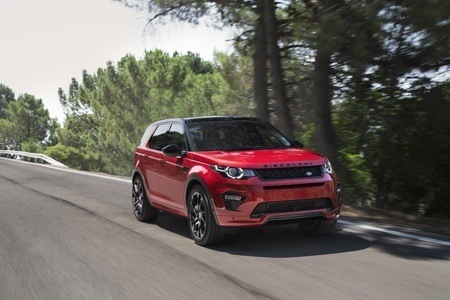 Blending premium quality with renowned Land Rover off-road ability, the Discovery Sport has proved a real hit with the HonestJohn.co.uk audience.
"SUVs - along with crossovers – are the most popular types of cars with our audience, so to win the Most Popular SUV award means fending off strong competition. And that's exactly what the new Land Rover Discovery Sport has managed for 2016," said Dan Harrison. "We saw a big spike in the number of users reading the review when the new Ingenium diesel engine was launched – and it's an engine we rate very highly indeed. Blending premium quality with renowned Land Rover off-road ability, the Discovery Sport has proved a real hit with the HonestJohn.co.uk audience."
Winner of the What Car? Car of the Year 2016 in Best Large SUV category, the Land Rover Discovery Sport is a sophisticated car with a stylish exterior design. Capable of 7 seat capacity, it boasts a luxurious and spacious interior cabin along with a generous loadspace of up to 1968 litres.
With its high specification, the Land Rover Discovery Sport with its strong diesel engines for powerful performance is one of the most luxurious and popular SUVs on the market. Lease the Land Rover Discovery Sport and you can also take advantage of fixed monthly rentals, a lower initial rental and flexible mileage and contract terms to suit your needs, all without the worry of depreciation or selling the car. Free UK delivery, road tax and breakdown recovery is also included in the lease price with Nationwide Vehicle Contracts.
Most Popular Convertible
Ford Mustang crowned Most Popular Convertible at the Honest John Awards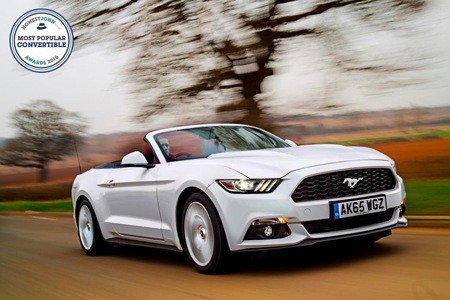 An ever-popular car in the USA - its home market - the Ford Mustang, whether with its roof or without, is now available in the UK with right-hand drive. Buyers can pick between a big 5.0-litre V8 or a more sensible 2.3-litre engine.
"The Ford Mustang may be a truly iconic model, yet it has remained elusive for British drivers. So Ford's decision to finally officially sell it here was met with huge interest and enthusiasm. It came as no surprise to us that our audience were keen to read about the new Mustang. Given its affordable price tag, it represents a lot of car for the money, yet is always guaranteed to get attention."
This stunning looking car is fun to drive with the V8 engine unmatchable when it comes to pound-per-horsepower, although you need to be prepared for it to drink a lot of fuel.
That power comes from a 5.0-litre V8 with 426PS alongside an intriguing 2.3-litre EcoBoost engine designed to offer turbocharged performance with better economy with manual transmission as standard, although an optional automatic gearbox is available with steering wheel mounted paddle shifts.
To help with handling and suspension, Ford has given the Mustang all new suspension systems front and rear along with a new subframe at the front to stiffen the structure, and selectable drive modes which alter the steering effort, throttle response and electronic stability control.
Available as a coupe and a convertible with a multi layer insulated fabric hood, the new Mustang has some classic styling features like the three bar rear lights and that swooping coupe profile along with an aviation-inspired interior with two large instruments dials, Ford SYNC, a touchscreen control system with an 8" colour screen and a 12-speaker sound system.
Most Popular Performance Car
Honest John Awards 2016: Honda Civic Type R is Most Popular Performance Car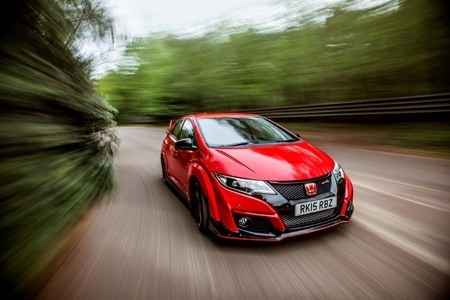 "One of the most highly anticipated cars of recent years among performance car enthusiasts, we rate the new Honda Civic Type-R as one of the most engaging, enjoyable and exciting cars on sale. And honestjohn.co.uk users clearly agree with the Type-R proving popular enough to win Most Popular Performance Car for 2016."
The Honda Civic is a compact 5-door hatchback which has been built with the driver in mind, striking a perfect balance between comfort and handling. With a choice of 4 trim levels, and available with Honda's 'Magic Seats', the Honda Civic 5 door is extremely versatile – and safe too with the car getting maximum 5 Stars in NCAP Safety Tests.
Most Popular Luxury Car
Honest John Awards 2016: Most Popular Luxury Car crown goes to Audi A7 Sportback.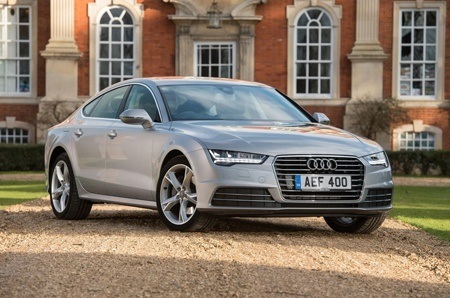 The Audi A7 Sportback has taken the title of Most Popular Luxury Car for three years on the go - proving our readers love its styling, comfort and beautifully-finished cabin.
"When it comes to luxury cars on HonestJohn.co.uk, nothing can match the Audi A7 Sportback when it comes to popularity. Powered by the best engines in the Audi range, the A7 Sportback also offers effortless pace and reasonable running costs – something our users appreciate."
With the Audi A7 Sportback, luxury comes with 5-doors. Here you'll find every box ticked: High-end style, design and comfort, reliable yet sporty performance and a level of versatility and practicality to ensure that you'll never be left wanting.
With a range of Powerful, Versatile TDI & TSFI Engines , optional Audi Drive Select for optimum handling & response, S Tronic Transmission Technology and four-wheel-drive quattro technology, you'd be hard pushed to find a more safe, intuitive and pleasurable drive anywhere.
The Audi A7 Sportback comes with a choice of both petrol and diesel engines to suit every need, such as the powerful 3.0 TDI engine which achieves 245PS and 500Nm of torque with an impressive economy at 47.1MPG and CO2 emissions of 158 g/km, and you can take advantage of some fantastic car leasing deals on the Audi A7 Sportback with Nationwide Vehicle Contracts. Car leasing offers many benefits including inclusive road tax and breakdown recovery, fixed monthly payments and a lower initial deposit, with flexible contract duration and mileage terms also available.
Most Popular Van
Volkswagen Transporter named Most Popular Van at Honest John Awards 2016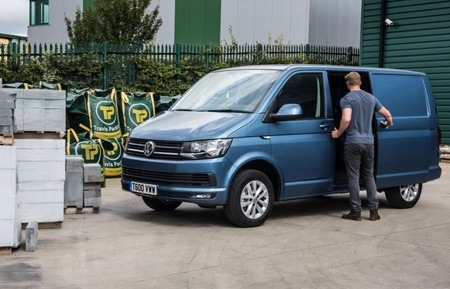 Its blend of solid build, low running costs and relaxed, car-like driving dynamics are clearly appealing to users of Honest John Vans.
"Understanding the appeal of the new Transporter isn't difficult. The new T6 from Volkswagen is cheap to run, practical and built for hard work. As a result it has become the benchmark for all medium panel vans. Hardly surprising then that it's loved by everyone from delivery drivers to surfers." Said Dan Powell, Editor, Honest John Vans.
This T6 generation Transporter is a most comprehensive of facelifts on the T5 with both the dimensions and capacities of the various T6 body configurations remaining largely the same, but it still remains an extremely fuel efficient, high quality and refined 'stuff-lugger', but with a notable reduction in cabin noise.
There's also redesigned bumpers and lights, including LED daytime running lights, and a large range of body styles comprising of a couple of wheelbases, three roof heights, four gross vehicle weights, and panel van, Kombi, Shuttle, Caravelle and California configurations.
The cabin also gets a refresh, with new seating materials and trim, as well as adaptive cruise control, automatic city braking, post-collision braking, and driver monitoring system as standard, with audio and visual signals triggered when the driver's behaviour indicates fatigue.
Real MPG performer
Toyota Verso D-4D named best Real MPG performer at 2016 Honest John Awards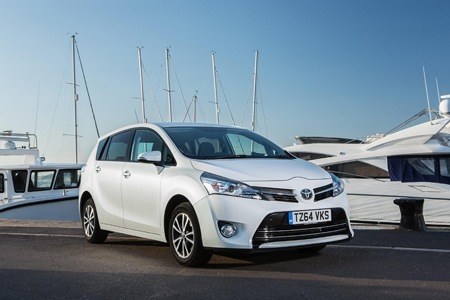 While most cars fall short of meeting their claimed official economy figures, the Toyota Verso - in the hands of HonestJohn.co.uk Real MPG users - is capable of bettering them. That why it has been crowned Best Real MPG Performer at the 2016 Honest John Awards.
"The Toyota Verso 1.6 D-4D is the UK's best car for real world economy, with Real MPG submissions showing it to match or exceed its official efficiency figures. That's impressive when you factor in its large and practical interior. Indeed, in our view, the Toyota Verso provides outstanding value, while its seven seats make it the default choice for families who want lots of everyday usability and sensible fuel bills." said Dan Harrison, Editor, HonestJohn.co.uk
The Toyota Verso is a supremely versatile MPV that makes family driving everything it should be - safe, comfortable and enjoyable. With 32 different seating combinations, the Toyota Verso is one of the most flexible cars in its class, and has a choice of engines across three trim levels – Active, Icon and Excel.
The entry-level petrol option is a 1.6 litre 132hp V-Matic, but if you want a more powerful drive, there is the 1.8 litre 147hp V-Matic, and for diesel lovers there is the 2.0 litre 124hp D-4D diesel engine with sophisticated Toyota Optimal Drive technology returning up to 57.6mpg, with CO2 emissions as low as 129g/km.
Electric Power Assisted Steering is fitted as standard, along with award-winning safety features including Traction Control and the advanced VSC + with steering torque assist.
Most Highly Rated Car
Honest John Awards 2016: Most Highly Rated Car award goes to Renault Captur.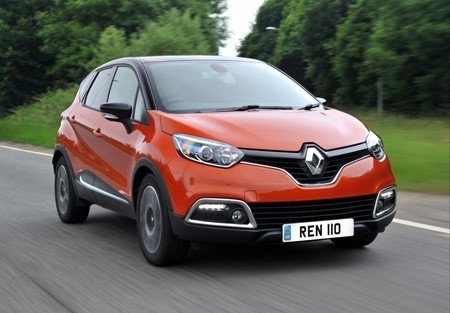 "The Renault Captur has received the highest praise in Honest John Owners' Reviews - more than any other car over the last 12 months. Families like its outstanding value and practicality with owners very satisfied thanks to its frugal fuel economy and everyday usability - and giving it five stars as a result."
Renault's first venture into the popular Crossover market combines a distinctive style package with excellent levels of comfort and functionality.
It features a quirky style package with plenty of customisation opportunities as well as a range of efficient petrol and diesel engines as it effortlessly combines crossover functionality with supermini dimensions.
The petrol line up consists of a 0.9 litre and a 1.2 litre engine, but it is the 1.5 litre diesel unit that is the choice of many, contributing to fuel consumption figures of up to 76.4 MPG and emissions as low as 96 g/km.
Derived from the New Clio platform, the Renault Captur offers up a dynamic drive every time. It is the perfect all rounder; easy to drive around town whilst holding its own up the fast lane.