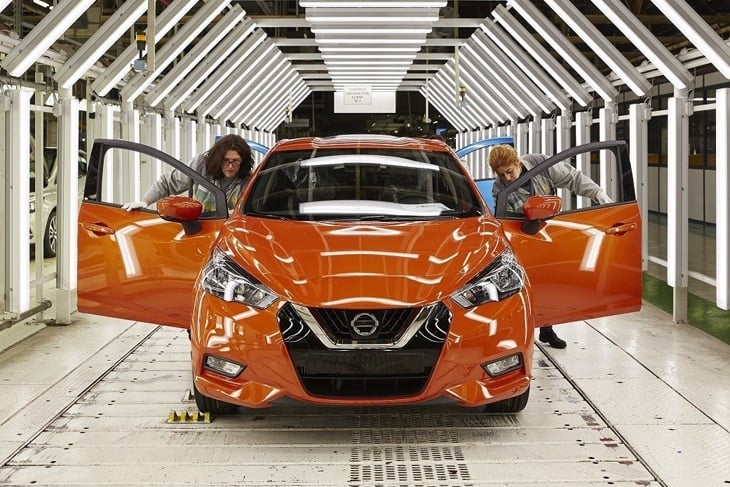 When you order a lease car and the car has not yet been built by the manufacturer, you will be given a car build week. But what is a car build week and how does this affect your delivery? Nationwide Vehicle Contracts has put together a short guide to help explain the process.
What is a new build car?
A 'new build', also known as a factory order build, is described by Car Wow as "a new car that's been built to a customer's exact specification. Everything from the engine to the paint colour and selection of optional extras will have been picked in advance by its future owner."
Obviously, car lead times get longer the more bespoke or exclusive the car, as well as the more complicated the combination of engine, trim, colour and number of extras requested.
If you want a car quickly, it is best to order a 'stock' car. Stock cars are unlike factory orders as they have already been built and kitted out with a specific number of standard extras such as SatNavs and finished in 'saleable colours' such as black or silver.
If you are looking for a car in an unusual colour, such as metallic orange, you are usually going to have to wait for it, with the availability date given to you as a car build week number.
What is a car build week number?
Car build weeks usually start at the first week of the year, although the first week can vary from manufacturer to manufacturer, especially if the 1st January falls in the middle of the week.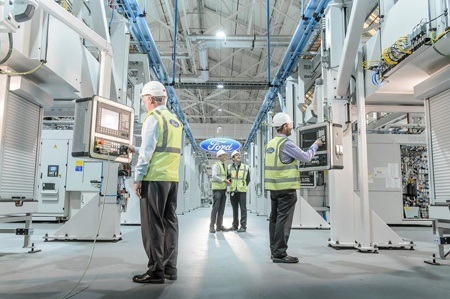 For example, in 2017, car build week one began on January 2nd, while 2018 sees it falling on January 1st. In 2020 however, week one could fall on 30th December or 6th January, depending on manufacturer.
Whatever week you are given, you are being an estimated lead time - the time it takes from placing of the order to the manufacturer starting production on the car - a time dependant on how highly specialised your car or the requirements you request are.
It is important to note that build week slots can vary. Despite all the automation that is now involved, delays can occur and even the smallest delay can set car production back days or weeks, which is why delivery dates should be taken with a pinch of salt, and why ordering early is encouraged.
By delays we are talking unavailability of parts, changes in manufacturing processes, amends to features, and even priorities changing when it comes to model production by the manufacturer - they have been known to "prioritise a particular type of car or engine for supply chain or demand reasons."
Why are some lead times longer than others?
You may be wondering why it can take so long to produce a car when all the basic planning has been done?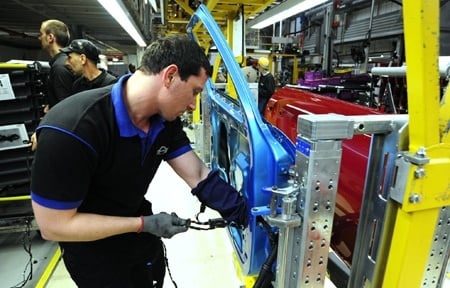 Sure; some cars aren't as 'customisable' as others and whisk through the production line like chocolate bunnies at Easter but when you consider that a car such as the Mini hatchback can offer over 10 million combinations when it comes to specifications, the minutia of this makes their manufacturing process a specific and very time-consuming process. Even a single optional extra could make a big difference, especially if the extra is a new feature and supply chains are delayed by the manufacturer, as happened with the rear-view cameras of the Volkswagen Golf a few years ago.
Where a car is built in the world will also affect its overall lead time. Future owners of the new Qashqai and X-Trail in 2018 will be pleased to hear that their cars are being built at Nissan Sunderland, while the Volkswagen Beetle is made in Mexico, and Hyundai make all their cars at the largest car manufacturing plant in the world in Ulsan in South Korea. Obviously, cars made in other countries means that shipping times to the UK can take up to six weeks, all of which affect the lead times.
If all is good with your car, then this is the sort of timings you may be lucky enough to follow from car ordering to getting it onto your driveway, assuming it is produced away from the UK.
Week 1 - Order placed with dealer/leasing company, who then orders it from factor.
Week 2 - Order slot is confirmed with factory
Week 3 - Waiting for build slot
Week 4 - Waiting for build slot
Week 5 - Vehicle put into production
Week 6 - Vehicle comes out of production (depending on future driver/owner specifications)
Week 7 - Vehicle transported to a holding yard near dock
Week 8 - Awaiting boat to be loaded
Week 9 - Vehicle transported from country of production to UK
Week 10 - Vehicle arrives in UK and placed in holding yard.
Week 11 - Vehicle transported to local dealer/leasing company
Week 12 - Vehicle then has a all-over valet and Pre-Delivery Inspection before being delivered (or collected) by new driver/owner
Have a question about a vehicle lead time? Contact Nationwide Vehicle Contracts on 0345 811 9595 to speak to one of our experienced lease specialists.