What is the safest car in the world
By Fergus
8th June 2022
Safety is one of the most important considerations when considering your next car lease. Safe cars assure that you and any passengers riding will be well protected in the event of an accident, as well as posing less of a risk to other road users.
Euro NCAP (European New Car Assessment Program) is a crash-testing organisation based in Leuven and was formed in 1996. Euro NCAP tests the safety of new models using a five-star rating system, with separate ratings for adult protection, child protection, vulnerable road-user protection, and safety assist systems.
Nationwide Vehicle Contracts has listed below vehicles that all have a five-star safety rating and were named Euro NCAP's 'best in class cars'. This means they are the safest vehicles tested in various categories, including Executive, Large Off-Road, Pure Electric, Small Family Car and Small Off-Road vehicles.
The cars featured in this article:
Executive: Mercedes-Benz EQS
Large Off-Road: Skoda ENYAQ iV
Pure Electric: Mercedes-Benz EQS
Small Family Car: Skoda Fabia
Small Off-Road: Nissan Qashqai
Top safest cars in the world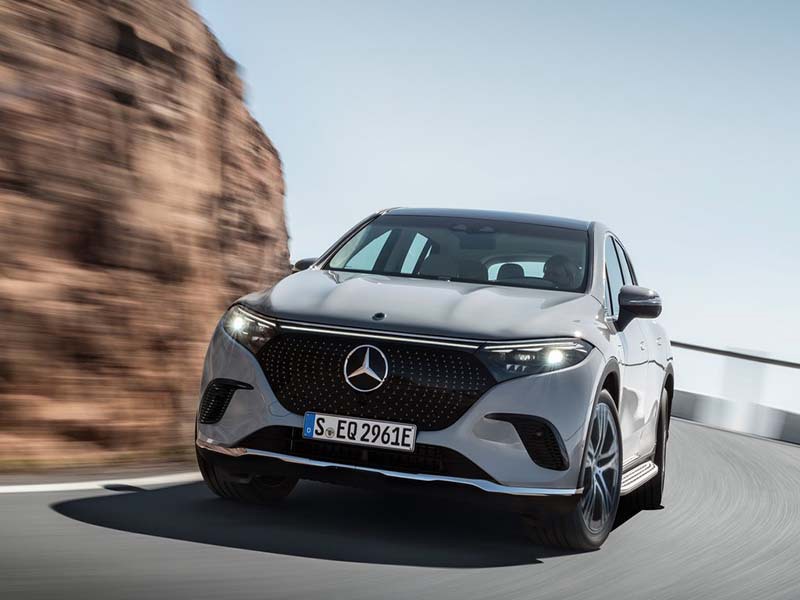 Mercedes-Benz EQS
Best Executive & Pure Electric
Euro NCAP awarded the Mercedes-Benz EQS best-in-class for both the executive and pure electric categories. The all-electric saloon has a wide range of the latest safety equipment, including an 'active bonnet' that lifts upwards to help cushion pedestrian impacts and an autonomous emergency braking system that can detect pedestrians, bikes and other vehicles.
The Mercedes EQS also comes standard with Attention Assist technology, which monitors the driver automatically while driving. This feature can be upgraded to a more advanced direct eye monitoring system to improve safety further. The EQS has an incredible range between charges, a premium interior and highly advanced technology making it a great leasing option for car safety.
Euro NCAP: 5-star rating
Adult occupant protection: 96%
Child occupant protection: 91%
Vulnerable road user protection: 76%
Safety assist: 80%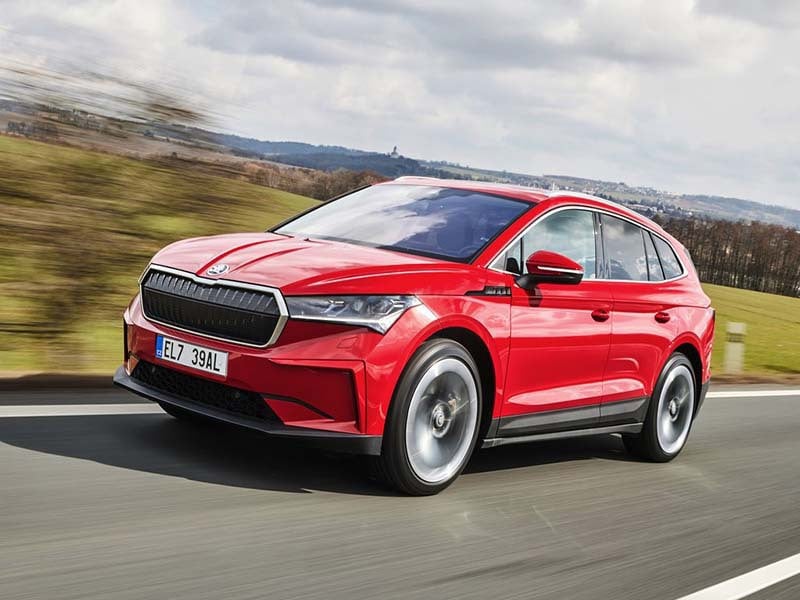 Skoda Enyaq iV
Best large off-roader
The electric Skoda Enyaq iV earned the Euro NCAP best in class in the large off-road category. The Enyaq iV comes with plenty of safety tech, including lane assist, front assist with an emergency braking function, a speed limiter, cruise control and rear parking sensors.
The Enyaq iV also boasts an impressive range between charges and has a range of interior options. Plus, the Skoda Enyaq iV is practical, offering good boot space, making it a great affordable, family-friendly EV leasing option.
Euro NCAP: 5-star rating
Adult occupant protection: 94%
Child occupant protection: 89%
Vulnerable road user protection: 71%
Safety assist: 82%
Skoda Fabia Hatchback
Best small family car
The Skoda Fabia was awarded the Euro NCAP best in class in the small family car category. The Fabia comes standard with a seatbelt reminder warning for front and rear passengers, a 'Driver Alert' system that detects drowsy driving, and lane keep assist, which automatically keeps the car in the middle of the lane. Further standard safety features include autonomous emergency braking (AEB) and a speed limiter.
Inside the Skoda Fabia, there's plenty of onboard tech and interior space, offering high comfort levels and safety for all passengers. The Fabia also provides an impressive boot space, making it a practical small family car.
Euro NCAP: 5-star rating
Adult occupant protection: 85%
Child occupant protection: 81%
Vulnerable road user protection: 70%
Safety assist: 71%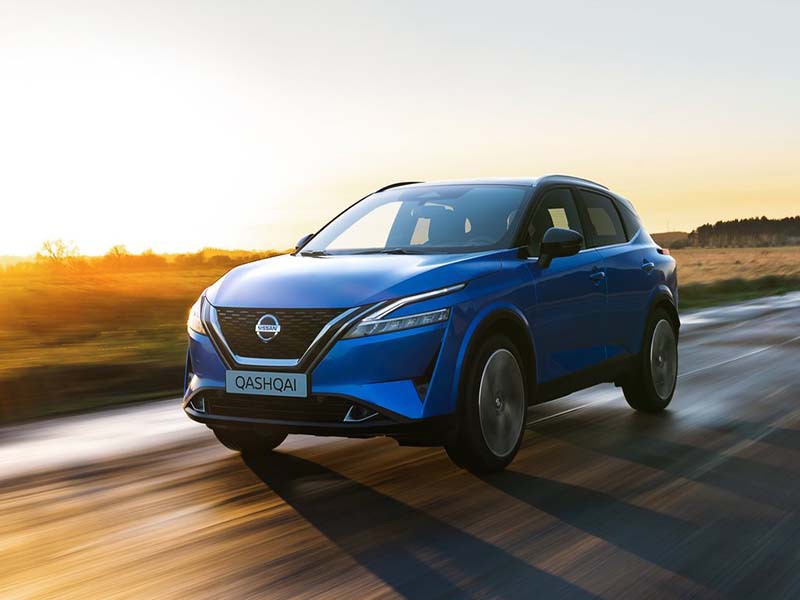 Nissan Qashqai
Small off-roader
Euro NCAP awarded the Nissan Qashqai best in class for the small off-road category. The latest Qashqai comes with a range of safety features, including autonomous emergency braking, which detects other road users like pedestrians and cyclists. The Qashqai also boasts a seatbelt reminder alert system with occupant identification for all seats, Driver Attention Alert, and a speed limiter that recognises local restrictions automatically. During testing, the Nissan Qashqai received the highest rating for its lane assistance system from Euro NCAP.
Inside there's a luxurious interior, offering plenty of space up front and back for passengers. Packed with style and designed with family safety at heart, the Nissan Qashqai offers more for your money and is a great leasing option.
Euro NCAP: 5-star rating
Adult occupant protection: 91%
Child occupant protection: 91%
Vulnerable road user protection: 95%
Safety assist: 70%
Guide Information